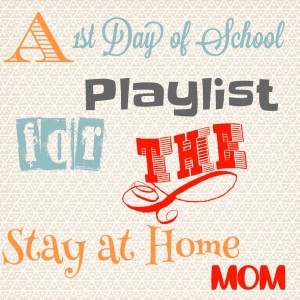 Tomorrow I will put my three children on a school bus and ship them off to a building that (if I'm being totally honest) looks a bit like a prison. They will be gone five days a week for a solid seven hours. In case you're new here, you should know that I only have three children right now. So that means that for the first time in a decade, my house will be devoid of sound for a routine amount of time five days a week.
That is scary. If I'm going to be totally honest one more time and as blunt as I can possibly be, I'll tell you that it's scary as H-E-DOUBLE HOCKEY STICKS. 
If I think too long about sending all my babies off to a prison-like building inside the belly of a giant yellow bus, I feel a slight panic attack start to rumble somewhere in my gut. It kind of moves around before settling like a giant weight. If I'm super lucky, that weight will push itself up into my throat where it will expand until I can't really breathe, at which point my eyes will involuntarily fill with tears and my heart will race and I'll wonder if 10:00 am is too early to start drinking.
So instead of thinking about ALL THE QUIET, I'm thinking about fun stuff.
Like that fact that Lee and I are going to go to Busch Gardens on Friday just the two of us so we can ride all the roller coasters as often as we want without small people whining at our feet.
I'm also thinking of an IKEA trip where I can slowly meander through the aisles without worrying about having to buy a broken vase because someone couldn't keep his hands to himself.
I'm considering a Tuesday morning Bible study for the first time in ten years because I will finally have the time to attend and the quiet moments of my days to think.
I'm looking at that pair of jeans that fits a littler more snugly than I prefer and I'm envisioning the time I'll have to work out.
I'm thinking about the fact that I may actually be able to earn a little more money doing this writing thing I love so much because I'll have actual stretches of time to piece together coherent thoughts.
I'm pondering how many actual home cooked meals I may be able to feed my family now that I can wrap my mind around dinner before the 4:00 hour.
There's a lot to be excited about this week. Well, there's at least enough to hopefully keep me from chasing the bus down the street sobbing and wailing and tearing my clothes in utter and complete grief. I'd prefer not to gnash my teeth this week.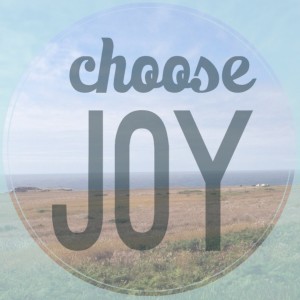 There's a price to be paid when you choose to stay at home with your children. It's an easy enough sacrifice when they're very young and there's work to be done in the house. It's hard work and exhausting, but at least you knew you were needed during those long daytime hours. But now? Now that they're going to be gone and my job is less seen, less cumbersome, the sacrifice feels more…sacrificial. What will I do?
I'll tell you what I'll do.
I'll start by cranking the music and having a dance party. My "Kids have gone to school playlist" includes the following songs:
You Gotta Fight for Your Right to Party
I'm going to hold my head up high and embrace this time because I honestly don't know how long it will last. There may be another little one in our future. In fact, I rather hope that there is.
I may end up homeschooling again. In fact, I rather hope that I do.
I'm embracing this year as a blessing and with only a small amount of trepidation. I'm nervous about being alone. And I'm excited. I feel both emotions, and if ever there was a reason to jam, the conflicting emotions of freedom and loneliness was it.
So…what songs should I add to the playlist?
And who wants to jam with me?!