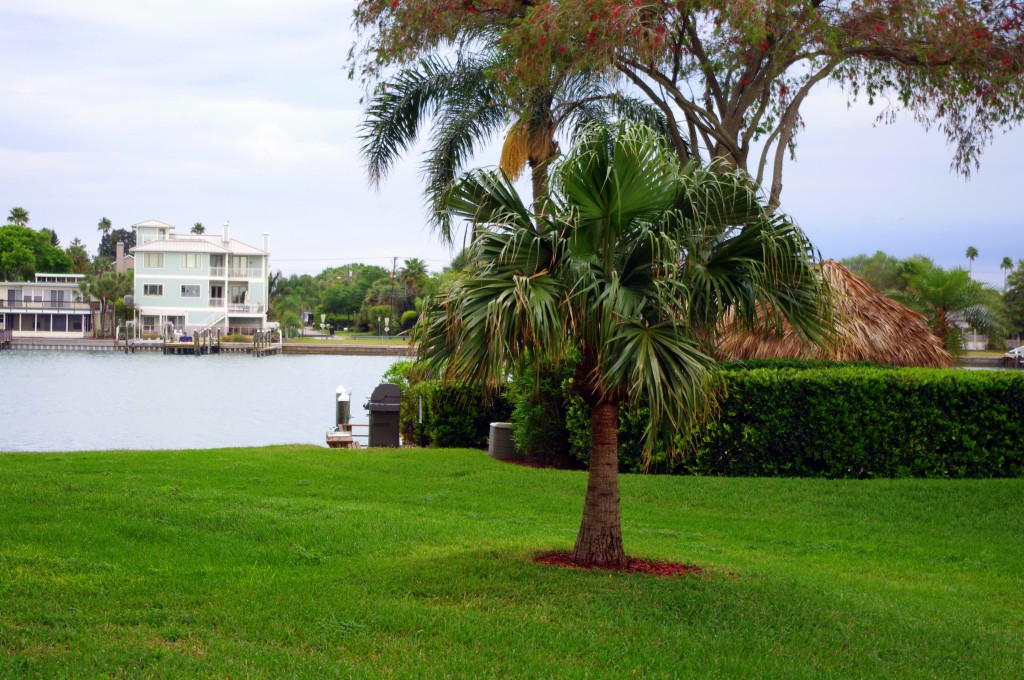 In February we met with a realtor to discuss putting our house on the market.  We were ready to upsize.  We wanted more space for ourselves, for our children and we wanted to be able to host out of town family when they came to visit.  That was our plan.
God had a different plan.
On April 6, our house officially went on the market and we began looking at new homes here in town.  A few weeks later, Lee got wind of a job opportunity in Tampa, Florida.  We've always wanted to live in Florida so whenever a job opened up down there we checked it out.  The thing is, we love St. Louis.  We're so deeply blessed here that for us to pull the trigger on moving was difficult.  No job ever felt good enough for us to actually make that move.
Until this one.
Lee got really excited about this job potential.  More excited than I've seen him in a long time.  But I wasn't sure.  There were other things playing out in my mind and heart and I was kind of at the point where I was ready to abandon the dream of living in Florida and stake our claim in St. Louis forever.  So I waited skeptically while Lee interviewed.
We decided to put our house hunt on hold until we found out more about the viability of the job.  About five weeks ago, we got the call from our realtor that we had an offer on our house.  At this point we'd heard little from the people in Tampa so we began looking again at homes locally.  But two days after the house went under contract, Lee was asked to fly to Tampa for an interview.
This is the part of the story where I began developing an ulcer.
I waited as my husband flew to Tampa for two days to interview.  And while I waited, I prayed.  I prayed that the Lord would give us wisdom to make the right decision.  Like I said, we're terribly blessed here.  And a large part of that blessing stems from our amazing church family.  The thought of leaving our church home and the friends we have there makes my stomach tie into knots.  But I don't ever want fear of change to hold my family back, so I determined to loosen my grip on the familiar and embrace what God might have for us.
I can't go into all the details of how God showed us His plan, but I can say that He answered my prayer above and beyond what I imagined.  I asked Him to make it obvious if we should go and He really did.  From things like our house selling at exactly the same time the company needed to make the new hire, to our roof needing to be replaced and insurance covering it, to our furnace needing to be replaced and home warranty covering, and on and on the list goes…
OBVIOUS.
God placed random strangers into our lives to speak such wisdom and peace into us that both of us began to shake our heads in awe.  From someone sitting by Lee on the airplane down to Tampa to a bartender, God used others to give us peace in this decision.  It's truly been amazing.
We did not mention this to many people because we just weren't sure what would happen.  It's tricky when a lot of life plays itself out online.  These matters become much more delicate.  We didn't want Lee's current company to get wind of this, obviously.  Nor did we want anything said to our kids inadvertently.  But it's been hard.  We have tried to answer questions honestly without giving too much information away.  It's felt deceptive, but I sincerely hope that everyone understands that that was never our intention.  This has been a difficult process for us.
On Tuesday of this past week, Lee's paperwork cleared and he was officially given the job that would move us from St. Louis to Tampa.  We closed on our house the next day.  Once again, God confirmed in our hearts His plan.
But this is hard.
This is really, really hard.  Painful.  Lee will leave in two weeks to begin working in Florida.  The kids and I will leave a few days after him.  And my heart is ripping in half.
My family moved to St. Louis when I was 12.  Though I lived in Texas for six years, St. Louis was always home base.  For 21 years, this has either been home, or home base.  Minus the wicked winters…and crazy tornadic springs, I love everything about this town.  Especially the people.  Lee and I moved here a year before Sloan was born.  This is the place we became a family.  We have friends who have poured into us for the last nine years, watching us grow, watching our children grow and giving us some of the sweetest years of our lives.
I'm sad to leave.
But I'm also excited.  Like I said, living in Florida has been a dream of ours since we got married.  We have family down there and we love everything about the beach.  Our kids have been begging us to move to Florida for years.  They're thrilled.  And we are too.  But it's tempered by the dread we feel to leave.
So that's where we stand.  We are spending our last couple of weeks in St. Louis doing all the things we love to do, spending as much time with friends as we can, and shedding a lot of tears.  We are also rejoicing in the Lord's provision and look forward expectantly as we await what He would have for us next.
I said it before…new adventures await us.