The last two posts were fun for me to write.  I like creative writing and I love to write about the moments in my past that comprise who I am today.
What I don't like, however, is loading you all down with too many wordy, serious posts.  Life's too short for that, yes?  So today I will merely throw up a couple of pictures before I tackle the pit that used to be my home.  First things first…diging myself out from under the laundry that appears to be reproducing at night while I sleep.  Seriously.  Piles of clothes everywhere.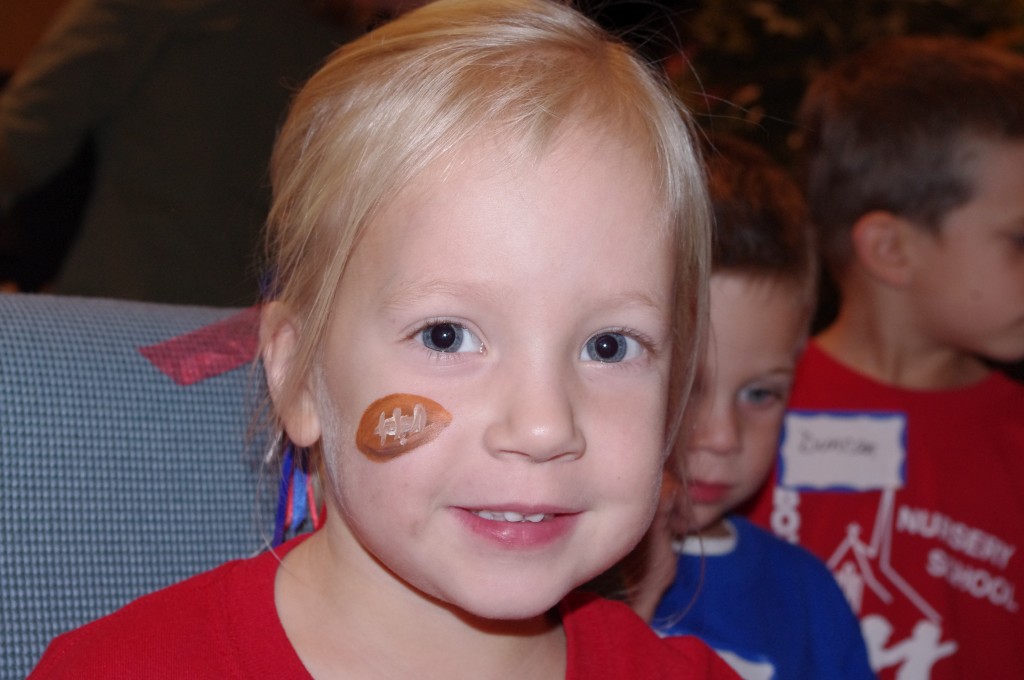 This little girl is going to be sporting a very different look possibly by as early as this afternoon, but definately by Monday.  More pictures to come.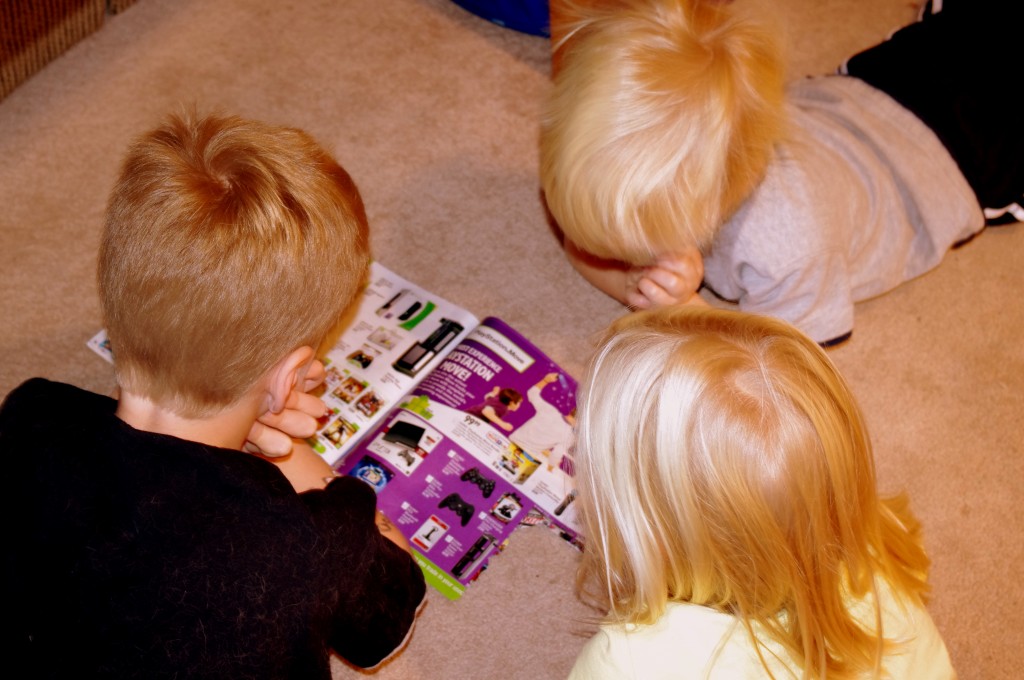 What better way to spend your morning off school than looking at a toy catalog and telling each other what you want for Christmas?