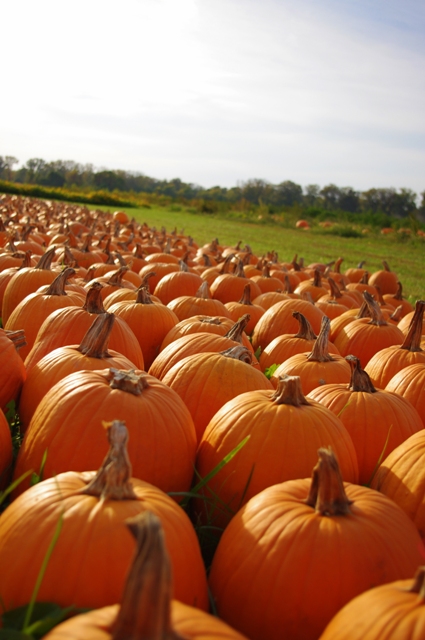 I'm going to go ahead and lay it all out for you. I am not into Halloween this year. It can just pass on by for all I care, because I have put zero effort in. We haven't bought costumes, we haven't carved pumpkins and I've got one bag of candy corn to give out.
I'm like the Halloween version of Scrooge. BAH HUMBUG!
Every year, we carve pumpkins. I bake the seeds, we enjoy this very fall-like tradition, but this year? Not interested. Because you see, what really happens is this: Every year the children draw their faces on the pumpkins, then I spend the next two hours scooping the gunk and carving by myself.
This year I decided no. And the kids really haven't seemed too disappointed, which has diminished my mom guilt only slightly. Now if you all could quit posting your amazing works of pumpkin art on Facebook that would really be helpful.
I did buy three small pumpkins and let them paint them, so I haven't completely failed. In fact, bring me a friggin medal people!
BAH HUMBUG!
Tia and Landon are digging costumes out of the costume chest. We have plenty to choose from and that suits them just fine. Sloan wanted to be a zombie or a vampire or something else equally boyish and "cool" but we put the kibosh on those things. I finally suggested he wear his David Freese jersey and a Cardinals hat and told him to go as David Freese.
He agreed.
I'm still waiting on my medal…
B

A

H

H

U

M

B

U

G

!
I want to move on past Halloween and into Thanksgiving and Christmas, though if I'm honest, I'm not overly ready for either of those holidays yet, either. The cooler weather this week has gotten me a little more in the holiday spirit, though. Scones and hot tea in the morning make me feel festive. I may have to start listening to Christmas music starting tomorrow to psych myself up for it all.
Micheal Buble Christmas? Yes, please.
So what about you? Are you in the holiday spirit?
Which holiday are you ready for?