Archives for July 2013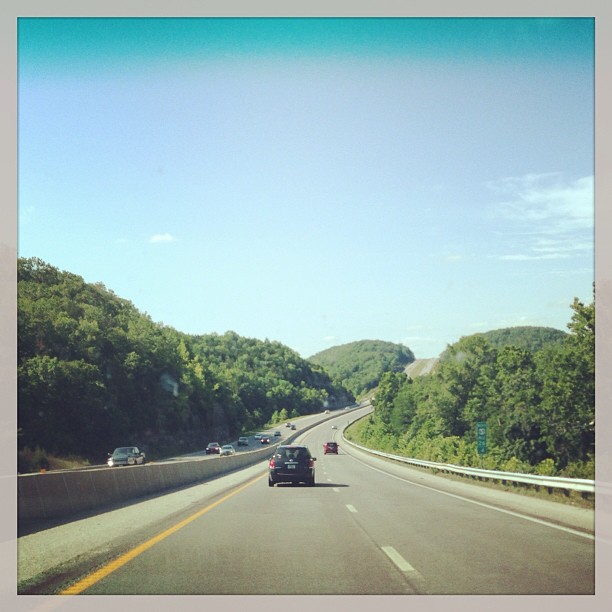 We're in St Louis this week. It's bittersweet to be back. As we drove into town, both Lee and I felt a strong sense of nostalgia and familiarity with this place that I think will always feel like home. It's funny – he and I lived in Texas for two years and when I return, the memories are fond but it's not…painful to visit. Perhaps this feeling will continue to dull over time.
When we visited last year it almost felt too soon to be back. The feelings of loss were still so fresh. This year we are in a much more healthy place in Florida. We have community and friends and events on the calendar that have us excited. We have the hope of some dear friends moving down to Florida in the coming months – they will be south of us, but they'll be in the same state and that makes me near giddy with excitement.
We have a life in Florida now with some roots. The roots are shallow, but they're there and with a little more time and a little more memory building perhaps Florida will develop that nostalgic feeling of home that feels so strong in this place.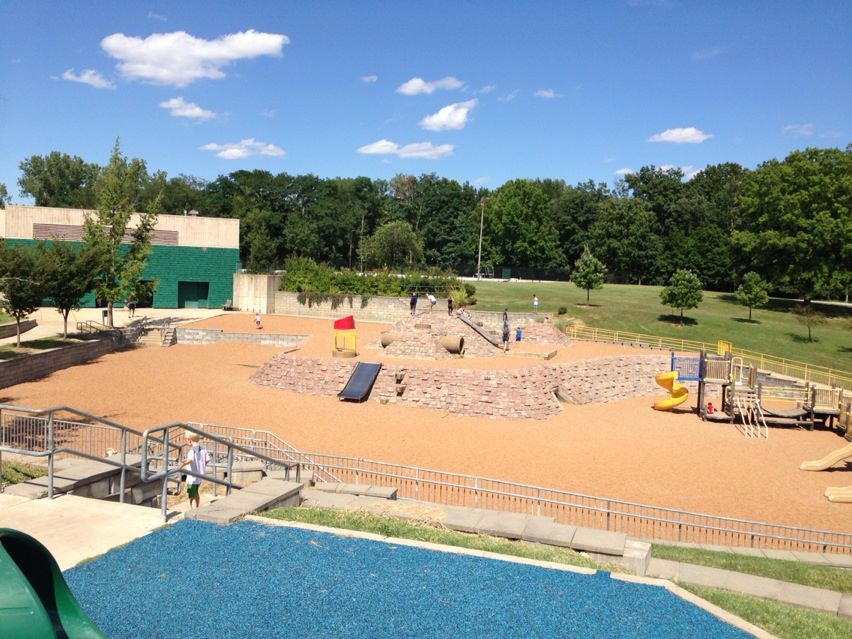 We had such a wonderful day yesterday visiting our old church, hugging dear friends, laughing with people who feel more like family than friends. It was awesome. For me, it was another opportunity to hit the reset button – to touch home base and energize myself to head back home and keep planting, keeping cultivating the roots in Florida.
It's good for me to come back, even if it hurts a little.
Have any of you ever moved from a place that holds such a special place in your heart that it will always bring a pang of joy and sadness to go back? Does that feeling go away? Ever?
(PS – Don't forget to leave a comment to enter to win a free copy of Disney's Teen Beach Movie. I draw the winner tomorrow morning.)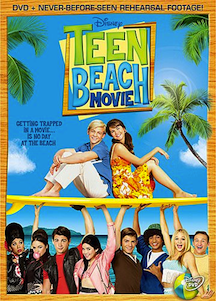 Somewhere, Annette Funicello is smiling and nodding her head as Disney's latest TV film makes waves with young ones across the nation. Teen Beach Movie hit the small screen last week and as much as I resisted watching, I have to say…
I kind of enjoyed it. 
At least I did the first time I saw it. By the 5th time, I was kind of over it, but since I'm not really in the demographic they were aiming to please, I'm not sure it matters if I've already tired of the sticky sweet tween flick. My kids certainly haven't tired of it. Well done, Disney. Well done…
Teen Beach Movie is every bit as silly, campy and sugary sweet as you would expect a Disney teeny bopper movie to be, but there was something nostalgic about it that made me smile more than cringe. I almost didn't let the kids watch it for fear I wouldn't be able to handle the silliness of it all, but Tia was counting down the days until this movie came on with such fervor that I worried it would send her into a spiral of despair if I said she couldn't watch it. So I caved, popped a little popcorn and we curled up on the couch for the big event.
While Teen Beach Movie was entirely focused on boy/girl dynamics, it was done in a very innocent, funny and underhanded way. As the littles got swept up in the silly lines and over the top characters, I couldn't resist a few laughs at the obvious spoof Disney made on some of the old Frankie and Annette Classics.
It's almost as though Disney took the movie Grease, put it in a blender with Beach Party, then dipped it in sprinkles, rolled it in Cotton Candy and served it up on a hot pink stick.
When "Tanner" (Garrett Clayton) first appeared onscreen I had to laugh out loud. That kid could not embody the 1960's dreamboat any more than if he were computer generated. When Lee saw the movie with us, his first comment was, "He looks just like that guy from all the old Disney beach movies!" Paired with the adorable Grace Phipps who played "Lela," it seemed as if Disney had found almost exact replicas of Frankie and Annette.
The music in the film is catchy in an I can't really believe I'm singing along to this, sort of way, and it's so authentic to the '60's that I briefly wondered if they had pulled actual songs out of the archives of the golden oldies. Just try to watch "Cruisin' for a Bruisin'" and not tap your toes.
In all, I was plenty pleased with Disney's latest movie, and my kids have all given it two thumbs up (that's six thumbs for anyone counting). They will continue to watch it over and over these next few weeks, and while I will likely bow out due to the fact that I'm not entirely sure it won't give us all cavities, I certainly don't have a problem with letting them continue to laugh and sing along to this summer gem.
To make this write up even sweeter, the kind folks at Disney have given me one copy of Teen Beach Movie to give to one lucky reader. To enter this giveaway, simply leave a comment and let me know if you saw the film and if you know all the lyrics by heart now, too.
For additional entries:
– Share this giveaway on Facebook, then come back and leave me another comment.
– Share this giveaway on Twitter, then comment back and let me know for a third entry.
Comments will remain open until Tuesday, July 30 (the same day Teen Beach Movie releases on DVD) at 8:00 Central Time when I will pick a winner randomly. The winner will be notified via email and will receive the movie shortly thereafter.
So, come on. Fess up. I know you have ONE song from the movie
that's stuck in your head. Spill it.
Disclaimer: I am working with Disney to promote the July 30th release of Teen Beach Movie on DVD. I received a copy of the DVD to review and a copy to giveaway. All opinions expressed are my own. I am grateful for the opportunity.

In an effort to take some of the pressure off myself feeling like I have to post something every day, I'm going to start sharing some of my favorite iPhone photos every Wednesday. So, without further adieu, I give you…
Insta-Wednesday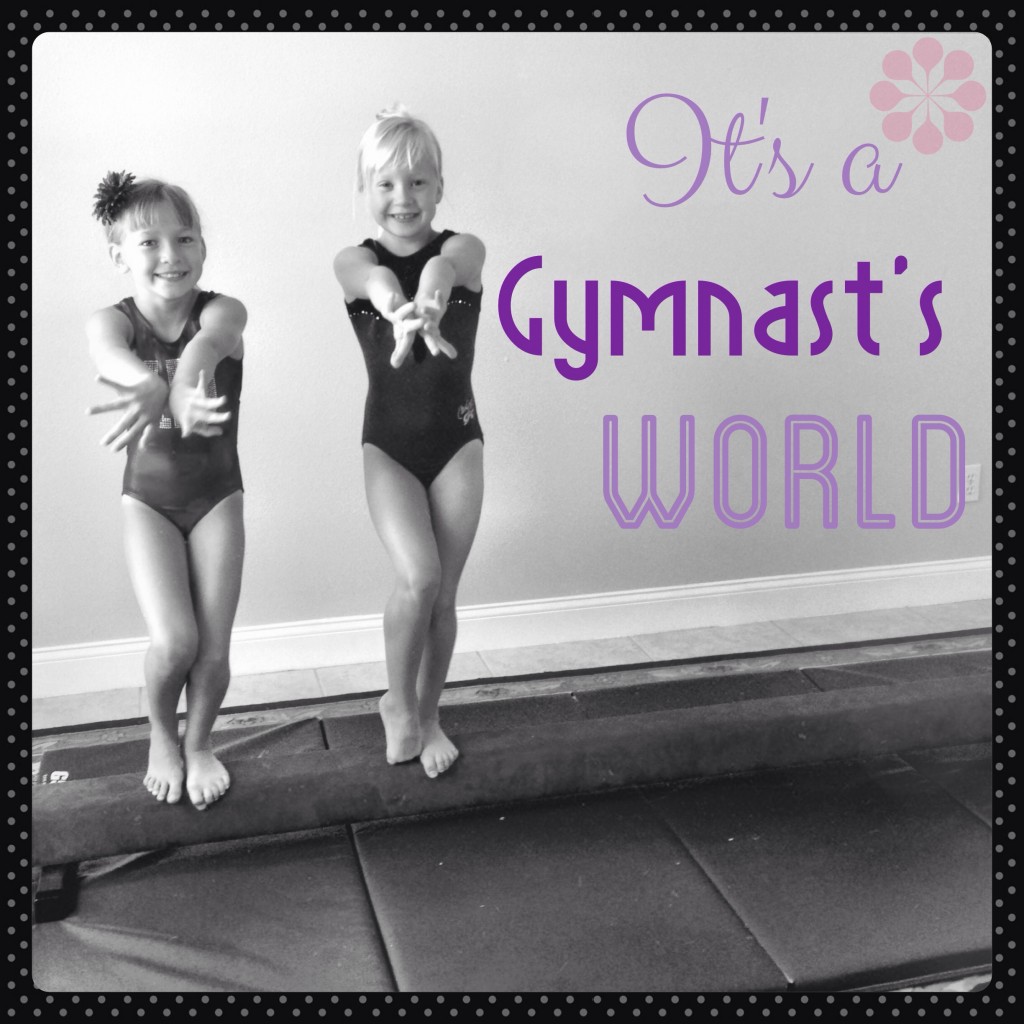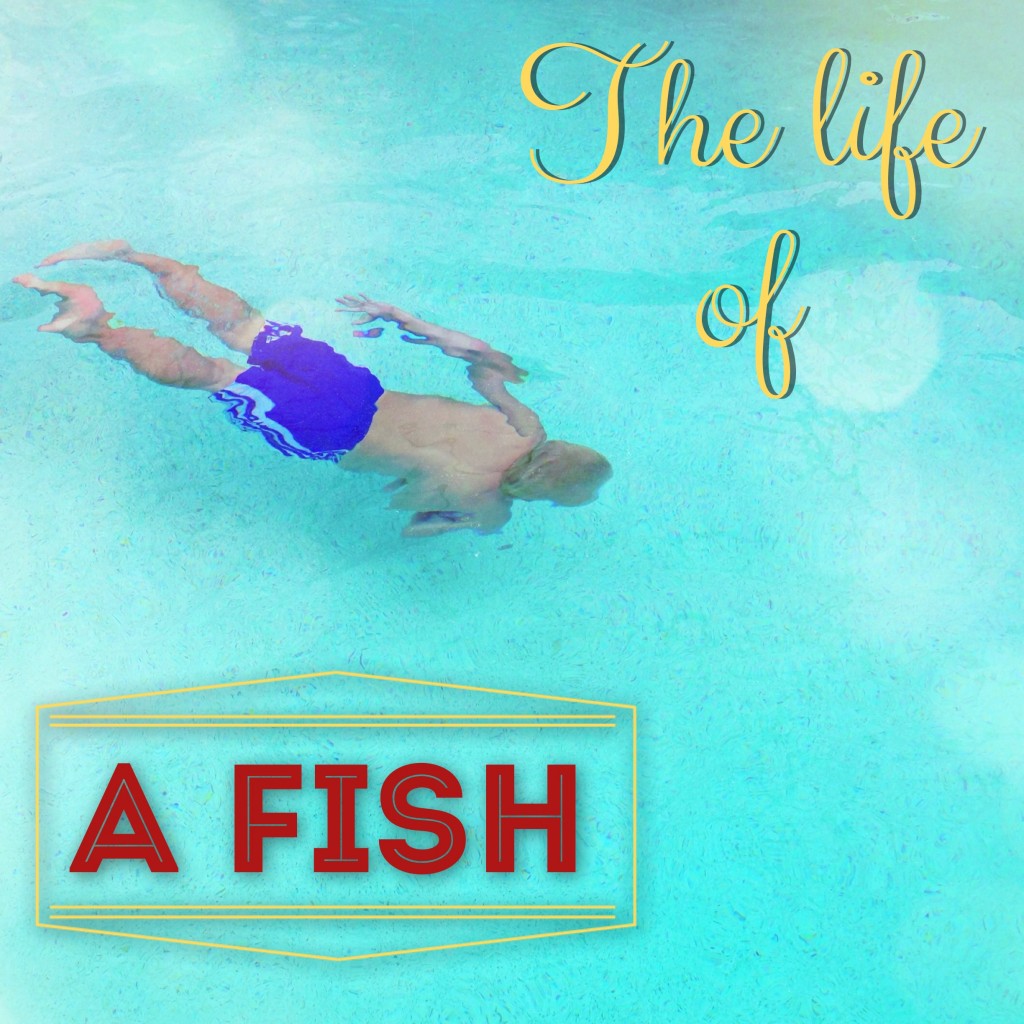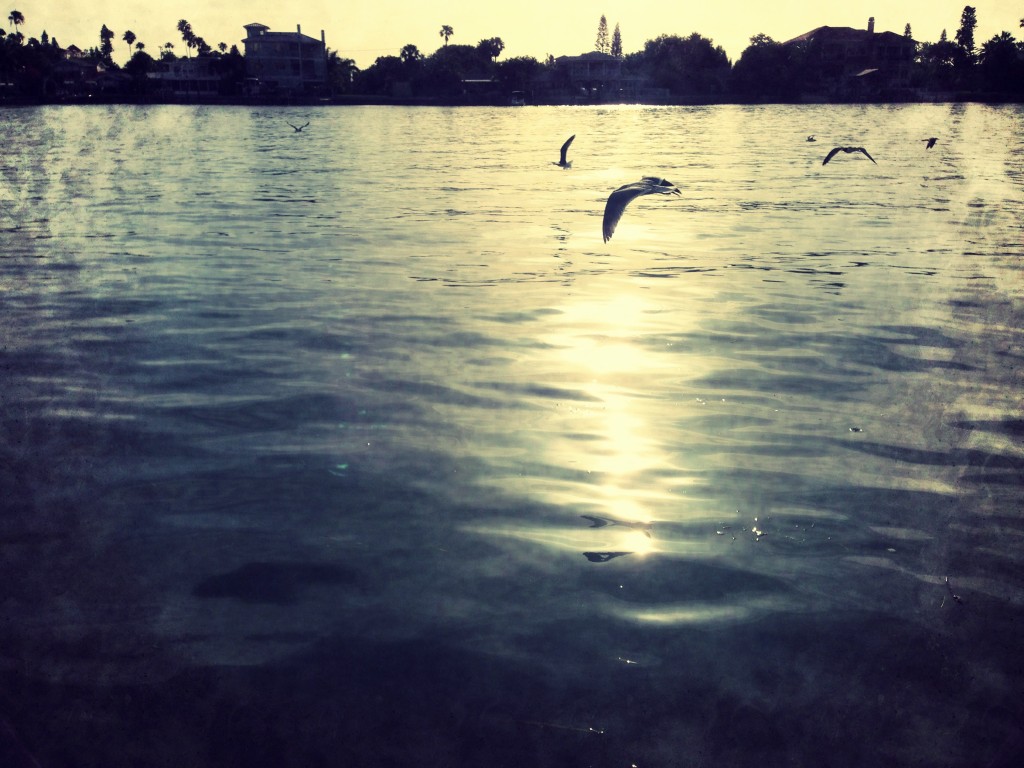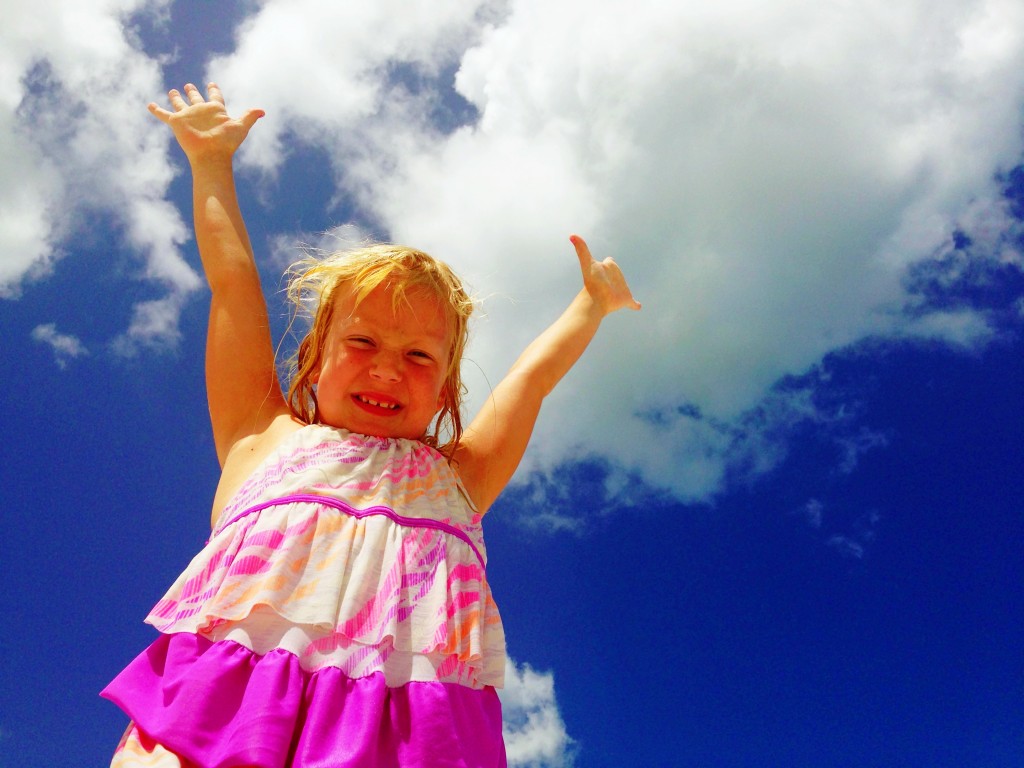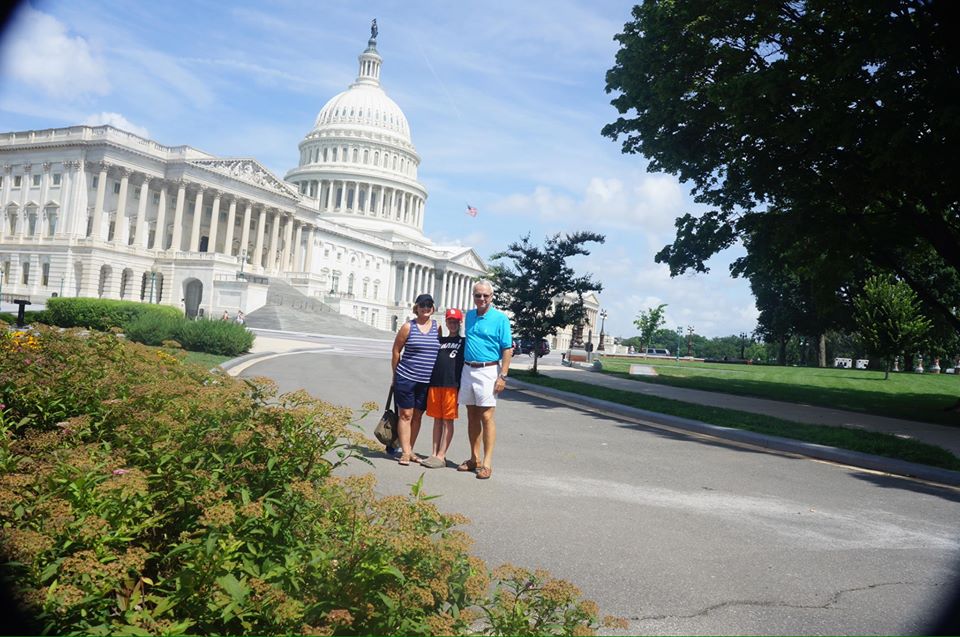 My kids are blessed to have two sets of grandparents who are involved, fun and who work hard to make special memories with their grandchildren. Whenever we go to Arkansas to visit Lee's family, his mom organizes scavenger hunts and fun activities for the kids, all of which usually lead to little trinkets or snacks. The kids love it, and so do Lee and I. We all feel special when we visit Papa and Bebe's.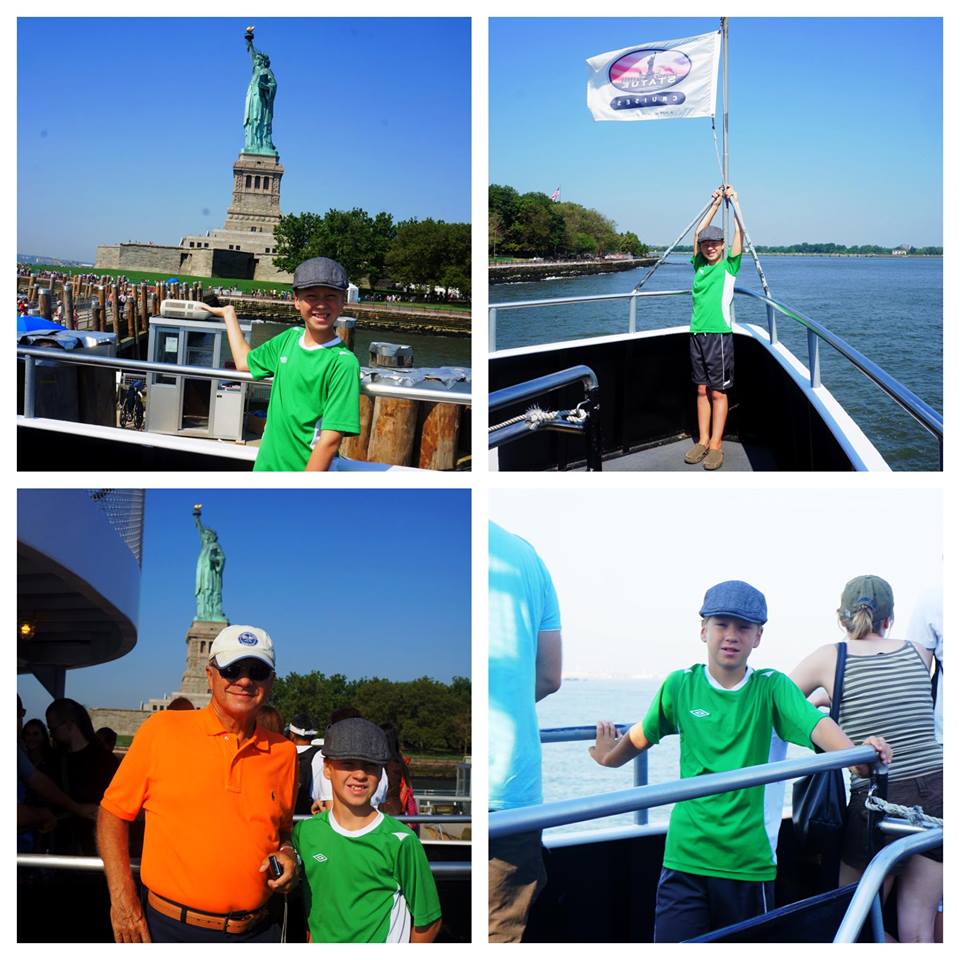 My parents work equally hard to make memories with the kids. My dad is a big proponent of enjoying life. I can remember him saying more than once when I was younger that he'd rather spend money making memories than hoard it all to give to us after he's gone. He wants the memories and I love that because my childhood is filled with amazing family memories.
A few years ago, my parents asked us if they could take each grandchild on a special trip for their 10th birthday. Lee and I didn't hesitate to say yes, because we also want our kids to build up a cache of memories that they can draw from for the rest of their lives.
One of the perks of being the firstborn means that Sloan got to go first on this special trip. He knew exactly what he wanted to do and for six months he's been talking incessantly about his trip. He wanted to go to New York City (most specifically "The Island of Manhattan") and he also wanted to see Washington D.C.
Last week, my parents took him on a grand adventure catered exactly to him. Sloan is my little history buff. He loves history and museums, and he is fascinated by topics of war and invention. Visiting the nation's capital could not be more up his alley.
I must confess, I was a bit jealous when they took off. Their trip sounded amazing. They had nighttime tours of D.C. planned, tours through the Smithsonians, Newsies on Broadway, Central Park, the Statue of Liberty, the Empire State Building – this was all on the docket and it just sounded like so much fun, and now that they're back and I've seen the pictures and heard all the stories I can say with certainty that it was a truly memorable experience for Sloan.
"That was the most amazing thing I've ever done in my whole life," he's said more than once since his return. He still has a lot of life to live so I'm curious to see if anything will ever top that trip.
I love that my kids have such amazing grandparents who believe in pouring themselves into their grandchildren. Today, my kids and I are taking my grandfather out for lunch to celebrate his 80th birthday – a grandfather who holds special memories that I pull from frequently. He is my only remaining grandparent and as the years pass, I find myself more and more grateful for the memories I have with him, and the others that have gone before him.
Grandparents are unique and special and they deserve to be honored and cherished. I'm so thankful that Sloan had the experience he had with my parents last week. Now I just have to put up with Tia and Landon who are both already planning their 10 year trips. I've already had to put the smack down on England (Tia) and Hawaii (Landon). I've had to redefine the perimeters of the trip to keep it inside the Continental United States. 
Mom and Dad – you've set the bar high with this first one. Prepare yourselves.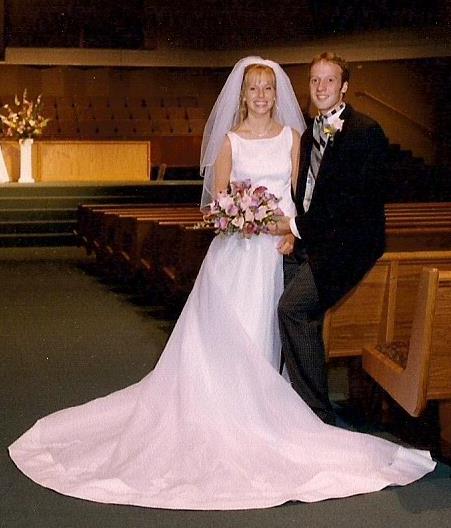 As the kids went through the usual nighttime routine last night, Sloan looked at me over his toothbrush.
"Hey, Mom," he gurgled. "What are we doing tomorrow?"
"Oh, not much, babe," I answered. "Tomorrow is just another day."
As I said these words, I had a nagging feeling that I was forgetting something. What could it be? It's been a doozy of a few days. I can't share publicly what's gone on behind the scenes because my children would die ten thousand terrible deaths if I shared everything that ever happened 'round these parts.
All I can say is motherhood is NOT for the faint of heart.
And also, thank heavens for wine and mindless chick flicks, because I might not have survived otherwise.
"So we're not doing anything?" Sloan asked.
"No. Not really anything at all. All I really need to do is get my oil changed, but other than that it's just…"
My anniversary. That's the thing I was forgetting. Thirteen years ago, I said 'I Do' to my studly stud of a man. Thirteen years of making babies, raising babies, moving, growing, laughing, learning, and navigating this awesome adventure called life.
Life is so different now than it was thirteen years ago. If someone would have told me what I'd be doing in the year 2013, I'd have laughed at them. Out loud. Right in the face.
Before you think I'm a terrible person for forgetting, I should tell you that Lee and I were talking last night about something that was concerning me and he leaned forward and looked at me with his serious Lee-face.
"What have I been telling you for the last fourteen years that we've been married?"
Me: "Uh…we've only been married for thirteen years."
Year thirteen has been a doozy and I think we're both ready for it to be over, but if I had to ride out a storm, I'd want to do it alongside this guy.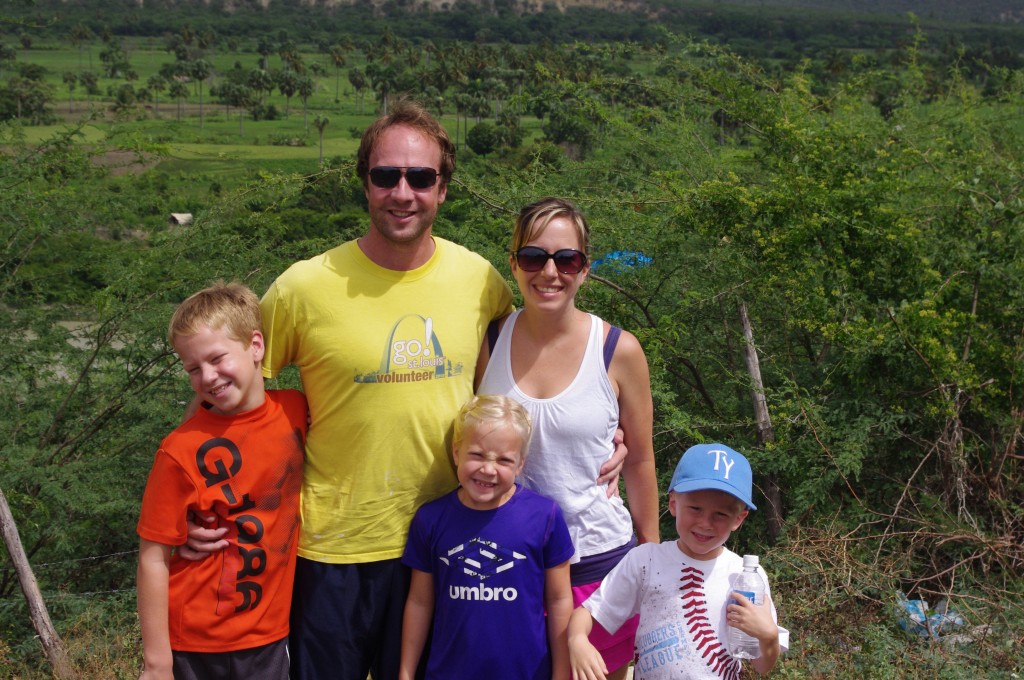 I can't think of anyone I'd rather be on this journey with for all sixty years, four months and twenty-two days…plus.
Blessed.
I am blessed.
In case I forget to say it later…Happy Anniversary, Babe!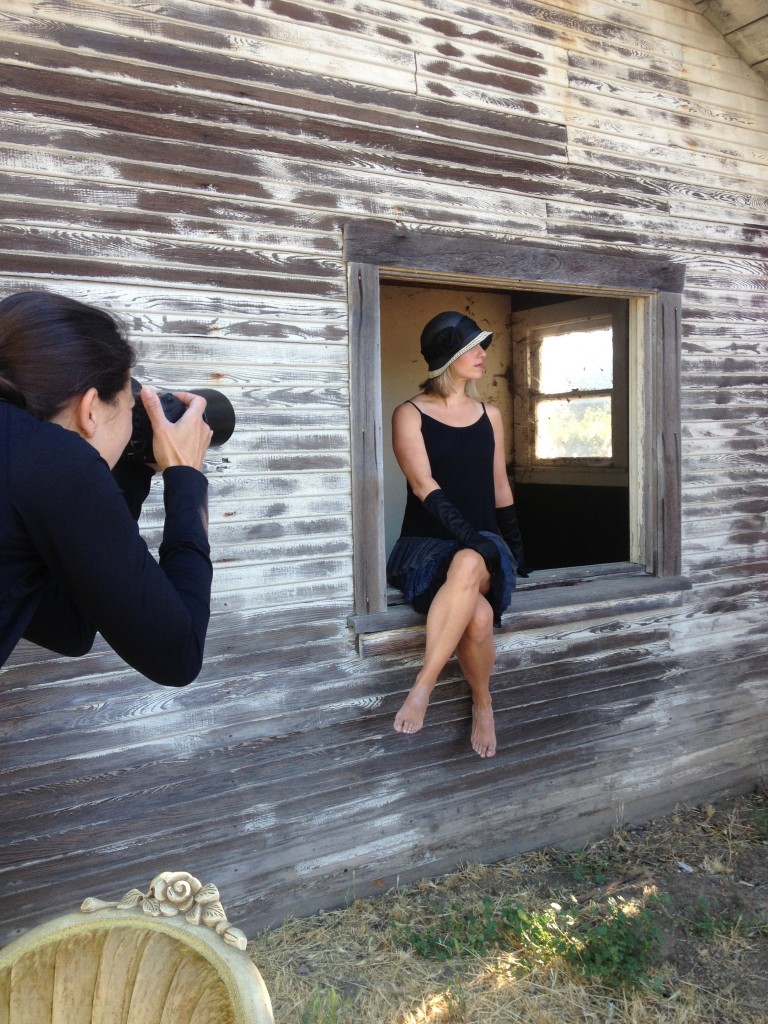 I really admire creativity. I am always in awe of the way that people see the world. Some see it as a concrete place of numbers and statistics. I don't understand their view of the world but I can appreciate their brand of creativity.
I see the world as a series of images. They move and flow together in mostly word pictures and that's how I'm prone to create. I weave and piece together the words until the world around me lights up.
My five-year-old sees the world as one giant surprise. He's delighted with every step because he never really knows what's coming next. I wish I could bottle that wonder up and sip on it awhile. Kids are master creators because they aren't bound by predictability. I hope he never loses his sense of awe. I pray that a little piece of that always sticks with him.
And then there are the photographers. Those who see the world through a lens have a unique ability to create. Last month, my friends Tammy and Jenni reminded me once again that photographers are some of the most creative and inspiring people that God has placed on this earth. They see life in vivid color and dramatic black and white. They see life as a tapestry and with a tiny click, they capture an image that gives testimony to a single moment in time.
I'm a fan of photographers.
Before we left for California, Tammy told us of a project she'd like to work on. She wanted to capture a single image of each one of us that told a story. In the weeks leading up to the trip, we sent countless emails back and forth, each trying to determine what our image should look like.
Bethany's image was a bit like a feast of words. Bethany may be the smartest person I know. Her grasp of literature and writing is impeccable, and her understanding of story and poetry is awe-inspiring. Add to that the fact that she is stunning, and you have a recipe for some pretty spectacular pictures.
Of course, Tammy took more than one image of each of us. Knowing that we're all busy moms, Tammy understood that we rarely get to stand in front of the camera. We're usually behind it in yoga pants and t-shirts capturing the life that plays out before us. So she gave us the opportunity to get prettied up and she gave us the gift of being in front of the lens for a little while.
When it came time for my photo shoot, I had in mind something vintage and simple. Tammy went above and beyond. She captured images that signify the emotional journey I've been on and merged them into a single image to tell our story of hope and healing. I thought that it would be easy for her to capture that image of me, but it wasn't. I struggled to display the emotion necessary to really tell the story.
I'm a writer, not an actress.
But in the end, Tammy (and Bethany, who acted as her assistant) pulled it out of me. Because they're that good.
After we took the serious image, Tammy let me have a little fun. We risked our lives inside a rodent infested house to capture this image. (And by rodent infested, I mean you could hear hundreds and hundreds of mice scurrying in the attic above us while mounds of mice feces piled from corner to corner. Horrifying…)
Tammy then had me change into a more vintage inspired outfit and just have a little fun. I felt like a supermodel and for over and hour we just laughed and enjoyed the art of creating.
It's a little embarrassing for me to share fancy pictures of myself. It feels slightly narcissistic and strange, but this isn't about me so much as it's about my friend's amazing talent. What Tammy does with a camera is nothing short of magical. She takes an ordinary girl – a minivan mom of three who's life is not glamorous by  stretch of the imagination – and she transforms her into someone else entirely.
This is the beauty of art. It's taking the ordinary – the plain – and focusing in on it in such a way that it becomes extraordinary. I'm grateful for friends who use their gifts in such powerful and beautiful ways!
Click this link to see the rest of the photos Tammy took during our morning in California. You'll want to "Like" her on Facebook as well so you can keep up with her work as she continues to grow and expand as an artist.

Confession: I am out of shape. Massively, wildly, annoyingly, ridiculously out of shape. Where working out and fitness was once an integral part of my daily routine, it has become a chore – something I dread and want to get over with…or just not do at all.
When the kids were younger, going to the gym was my escape. It gave me an hour or two a day away from them. I'd drop them off in the play area where they could have fun and I could sweat off a little stress. Or, um, sit in a dark corner and read a book in silence, which I did on more than one occasion.
Physical fitness is mental, too, you know!
Now that they're older, I can't really take them to the play area anymore. Which means if I want to work out, I have to squeeze it into the parts of my day that I don't want to spend in the gym – like early mornings (I would rather sleep) or the evening (I've had way too much time to talk myself out of it). I'd like to say that when they go back to school, I'll get back in the routine, but I'm afraid my brain has shut down the part that used to find working out enjoyable.
I'm trying to revive it.
Last Saturday I accompanied my neighbor to a boot camp with a trainer who came to our neighborhood and tortured pushed us with squats, push ups and running. RUNNING! It's been long enough that I knew I should take it a little easy, but there is still a competitive side of my brain that's active and well, and she did NOT like being left behind.
It's Wednesday, which means that I can finally move without muttering four letter words under my breath. I feel victorious!
Thankfully my upper body remained relatively unscathed from our torture fitness session. But yesterday when a friend and I took our kids to Busch Gardens for what was meant to be an afternoon of fun, that changed entirely. Picture this: two adults, five children, one of which has a sprained (possibly broken) foot, a wheelchair, two strollers and all the bags that go with taking children to a theme park.
Now, add lightening and a torrential downpour. If you see me today and I don't wave hello, just know it's because I can't raise my arms for all the dashing through the rain in flip flops, pushing a 50 pound kid in an umbrella stroller.
I mean…this is getting ridiculous.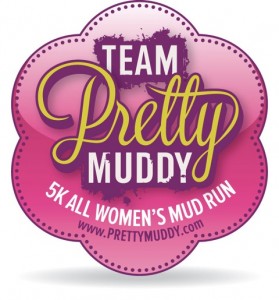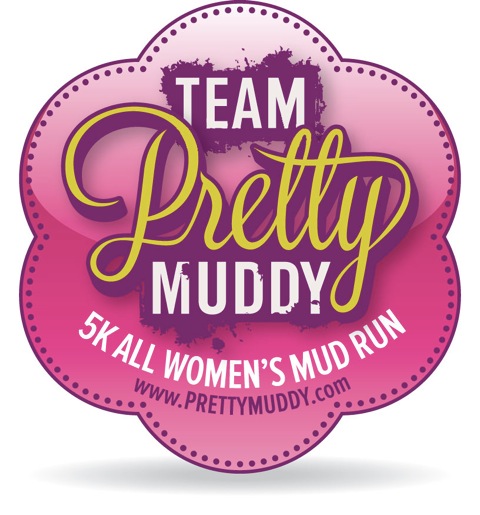 I told you a few months ago about how I joined forces with Pretty Muddy as a means to get back into shape and have a little fun doing it. So I haven't really started training, yet. At all. Seriously not at all. I mean, the race isn't until December and I only need to run 3.2 miles so I just thought I'd procrastinate a bit because I HATE ALL THE RUNNING!
I excel at procrastinating. It's a gift.
After this week, though, I think maybe it's time to put in a tiny bit of effort. So in an effort to stop embracing laziness, I signed up for MyFitU…a week ago. I plan to start using it today. Or tomorrow. Soon. I'm going to start using it soon.
Maybe if you join me, we can do this together? MyFitU has teamed up with Pretty Muddy as their official online personal trainer. As a result, I get to offer my readers a promotion for 50% off ANY MEMBERSHIP YOU CHOOSE. That's an awesome deal! This offer can be applied to the 1, 3, 6 or 12 month plans, which means the more you commit to the program the more you save.
MyFitU is a great concept in that they take your overall health statistics and put together a personal plan to help you achieve your weight loss goals. The only thing MyFitU cannot do for you is make you get online and log in your daily activity.
Ahem.
MyFitU offers a comprehensive workout plan to help you maximize your workouts. Based on your weight and activity level, you will be given a daily caloric intake to aim for and you have access to hundreds of healthy recipes to help you acheive your goals.
Seriously, it's the cheapest personal trainer you'll ever sign up for!
So, does anybody want to join me? If so, visit MyFitU.com and sign up. When you get to the check out enter the promo code PRETTYMUDDY50 for your 50% off discount. Then come back and let me know if you're going to give it a try. And go ahead and ask me if I entered my activity in for the day. I will happily accept the accountability.
Now, if you'll excuse me, I'm off take a little more Ibuprofen and attempt to stretch out my screaming muscles.
Disclaimer: As part of the Pretty Muddy blogger team, I received a three month membership to MyFitU free of charge. I am grateful for the opportunity to work with both organizations as clearly I need someone to push me out of this lazy funk.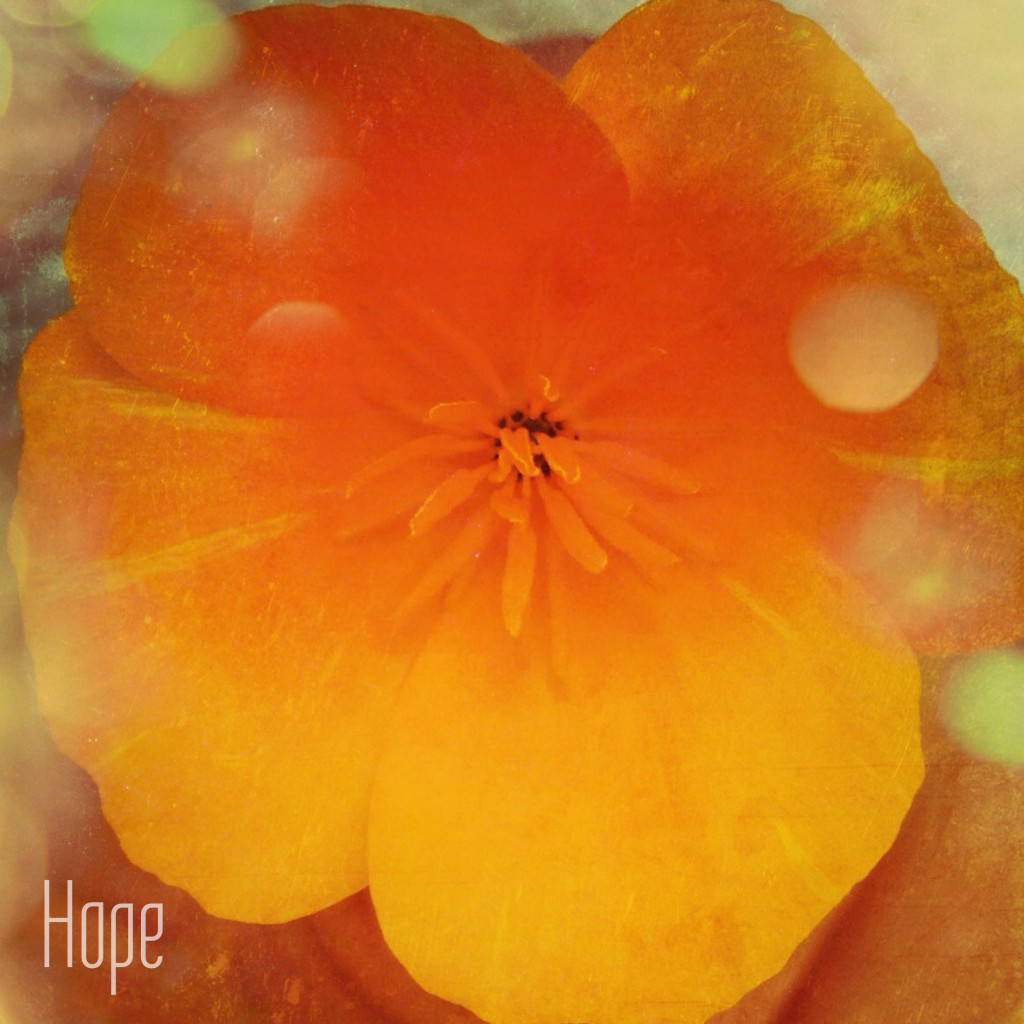 Two years ago, we played Tetris with all of our earthly possessions, stuffing and shoving and twisting them juuuust so into two giant PODS and the back of our (smokin' hot) minivan. We waved goodbye to the POD men and began a three month odyssey of moving from one place to the next until we finally found and bought a house.
It's been a hard, hard two years.
The first year was spent just trying to figure out our place in this new town. We spent a lot of time mourning the loss of seeing and being with people who were more than just friends – they were family. That first year was spent visiting the beach, sticking our toes in the sand and trying to convince ourselves that we made the right choice – that everything would be okay.
"It takes two years in a new town to feel settled," we heard from more than one person and I've clung to that adage these last 24 months. On the nights when we've paced the house in the wee hours of the morning fighting hyperventilation and panic attacks, I've told myself to wait for that magic two year mark. Other days, as I felt lost in loneliness, I searched out the Facebook pages of my dear friends so far away for some connection to the life I missed, and I told myself it wouldn't be long before this all got better.
After the first year, I felt like the worst of the mourning had passed and we finally began the arduous task of rooting ourselves to this new place. We found a church, made some friends and looked for ways to plug ourselves into this place that we desperately needed to call home.
This second year has been equally difficult, but for so many different reasons. So many times I have desperately longed for the friends who knew me best to come close, hold my hand and let me cry. Early on this year, I started to get a little lost inside my twisty head and I knew I needed to get out and meet people or things were going to go down hill quickly. So I found new friends who met me for coffee and even though we hardly knew one another, they listened as I let my broken heart roll down my cheeks. Just thinking about those glimmering moments of grace in such a dark time brings tears to my eyes once again.
Moving is hard. It's so very, very hard to start over, to not be known, to feel like you have to smile when you just want to cry. But one thing our new friends have taught me these last two years is that there's no faster way to get to know and love someone than to be raw and real with them. I could have stuffed all my sorrow inside and kept it hidden, but I would have been a miserable person as a result.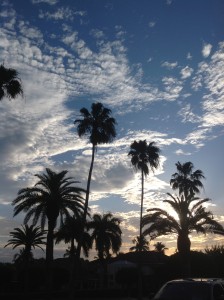 They let me be real. They passed me notes in church when they noticed my eyes were full of tears. They called just to check on me, to make sure I wasn't staying in seclusion. When I apologized for crying so much they shook their heads and told me not to worry about it as tears glistened in their own eyes.
These people who were practically strangers felt my pain and in so doing, they took some of it on themselves, relieving me of carrying the burden on my own. 
They say it takes two years in a new town to feel settled and I'm embracing this two year mark. I still miss St. Louis so deeply that sometimes I feel a physical ache in my chest. I miss my friends so very much. Just today I called three of them because I just needed a little more than a Facebook status.
In two weeks, we head back to the 'Lou to touch home base again. I think it will be perfect timing. Five days won't be enough time, but it will quell the ache of the heart enough to allow us to continue to grow here – to continue to plant roots and gain a familiarity with this new place we call home.
Yesterday, I woke up, got dressed and it dawned on me that I was really excited to go to church. I was excited to see the people that are settling into that special place in my heart that's reserved for the closest of family and friends. It's been two years since we waved goodbye and I think "they" were right.
It's starting to feel like home.