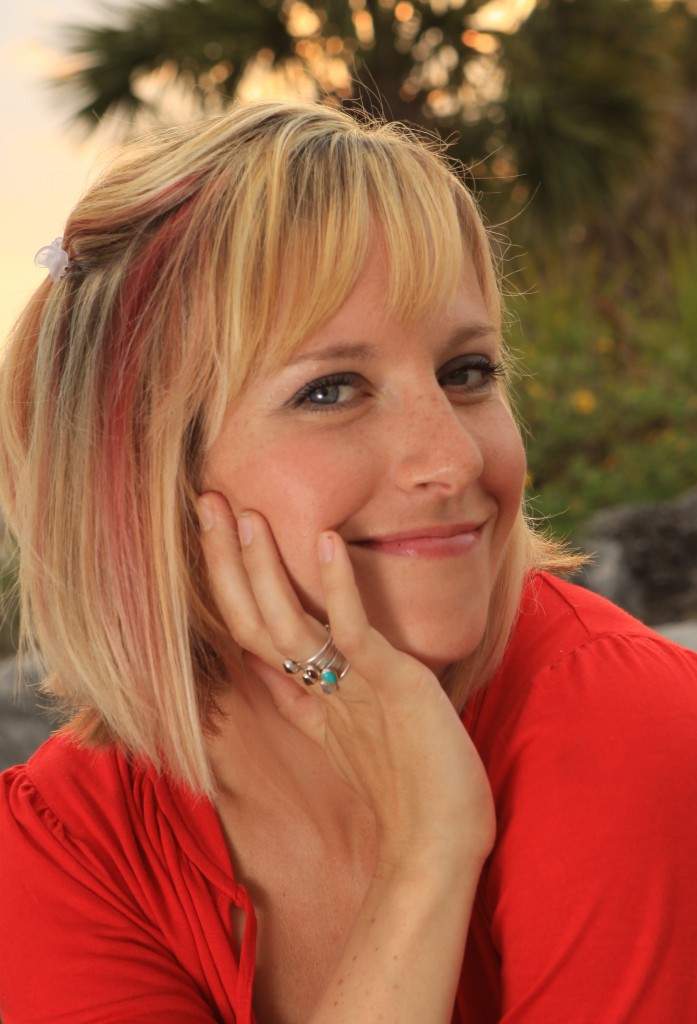 This whole blogging thing started as a hobby – an online scrapbook to chronicle those early days of motherhood when I was more zombie than human. Something happened along the way, though, and it changed the course of everything.
I fell back in love with my craft.
I am a writer. I always have been. As a young girl I put pencil to paper and created vivid stories full of imagination and detail…and death. Someone always died. Even then I understood the importance of emotion in a story, though admittedly it was a little creepy.
I was a writer before I was Mom, but sometime between the birth of my first child and my last I let go of my dreams and aspirations assuming them to be too fanciful for the practical nature of my life. Blogging has changed that and in the last four years I have not only gained the confidence needed to accomplish my dreams, but I've also had a lot of fun doing it. Blogging has given me opportunities I never thought I'd have, from covering the 5 year anniversary of Katrina, to visiting a Montreal movie set, to walking a red carpet premiere. I even stood on top of an Austrian Mountaintop once and took pictures of my shoes…for a blog.
Most recently I had the amazing opportunity to travel to Tanzania with Compassion International. It is this experience that has had the most profound impact on me as a wife, a mother and a writer. I am still reeling a bit from all I saw and learned on that trip.
Who says the internet is a bad thing, huh?
A couple of other things you should know about me:
– I love to laugh, because if I didn't, I'd probably cry and I am an ugly cryer.
– I drive a minivan and through the pages of this blog, I hope to convince the world that they're a super cool means of transportation. I fear I am failing in my attempt.
– We used to live in St. Louis, but in 2011 we moved to Florida. Moving is hard. It's a beautiful hurt.
– I love almost every minute of being a mother. Notice I said almost – sometimes it's tough, ya know?) My kids are very funny as evidenced by this post, or this one and even this one. And, of course, let's not forget this one. Oy.
– I'm a wife to one stellar guy. He's not only super awesome, but he's also built like a Greek God – or so he tells me… (Ahem.) My husband really is awesome (and sometimes a little scary – in a funny sort of way). You can read about him here, here or here. Oh and right here…bless his heart.
– I speak Russian.
– I'm random.
– Sometimes I take myself too seriously, but Tanzania has shifted a lot of things inside of me.
– I am always thankful for Grace. Even if I don't always see it.
– I am working on my first novel. It is a labor of love that is taking a long time to complete, but it's a story I feel compelled to tell and I hope to finish it in the near future – or just, before I die. That would be great.
– We were entrenched in the adoption of a little girl from Russia in 2012 when Vladimir Putin signed a law banning Americans from adopting. We have trudged through deep heartache and grief to come back to the simple truth that God is good, even when life is hard.
– I titled my blog Minivans are Hot because it's something of an identity crisis to suddenly be that mom. You know, the one who drives a minivan and drops her kid off at school in her pajama pants. It's the natural evolution of life as a mother, I suppose, but it's still a little strange – even if minivans are extremely convenient.
– But, you know what? Us minivan moms are still rockin'! Can I get an amen ladies? So we'll hold our heads high and proudly proclaim that minivans are, indeed, hot. Keep saying it girls – I promise you'll start to believe it.
If you would like to contact me personally, I would love it! You can reach me at kellistuart00(at)hotmail(dot)com.