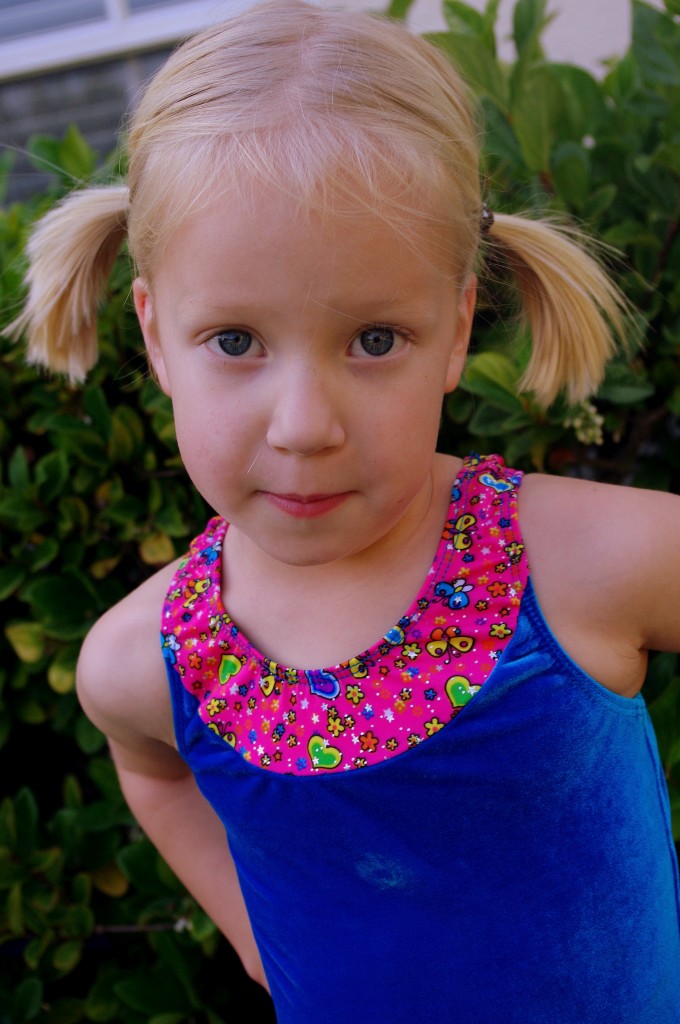 Five generations and only one girl.  A distant relative has a little girl after having four boys.  Thus was the history of the Stuart family.  Until February 2, 2006 when Katya Rose screamed into the world.  After a whopping two and a half long labor, out she came all perfect and girly.  And she stole all of our hearts.
She makes up for her not-boyness by being one hundred percent tomboy.  She keeps it balanced, however, by participating in the occasional manicure and throwing a mean tea party.  I love her balance.  I think it's just right.
She can stain a shirt faster and deeper than any boy I've ever known and she can do the exact same activities as both of her brothers and come in twice as dirty.  She is fiercely competitive and loathes losing.  She's athletic and charming and has already shown quite an aptitude for gymnastics.
She is stubborn and will not do anything unless it was her idea first.  This makes for creative parenting on my part.  It also gives me hope that she will not be easily swayed by the boys who are bound to chase her when she hits her teens.  If she doesn't know how to fight them off, though, her daddy will take care of it for her.  He's only slightly protective of his one and only daughter.  I wouldn't be surprised if he bought a gun for the sole purpose of scaring the fire out of teenage boys who come asking to date his girl.
She's a princess.  A dirty, stubborn princess who would rather play soccer than dress up.  I think those are the best kind.
My favorite Tia posts:
Because everyone deserves to be a pink princess
To My Daughter – Things I Want You To Know