Alternately titled Mama's Gonna PARTY!
Yesterday we bid adieu to summer with a trip to the beach. It was awesome and perfect and lovely and beautiful.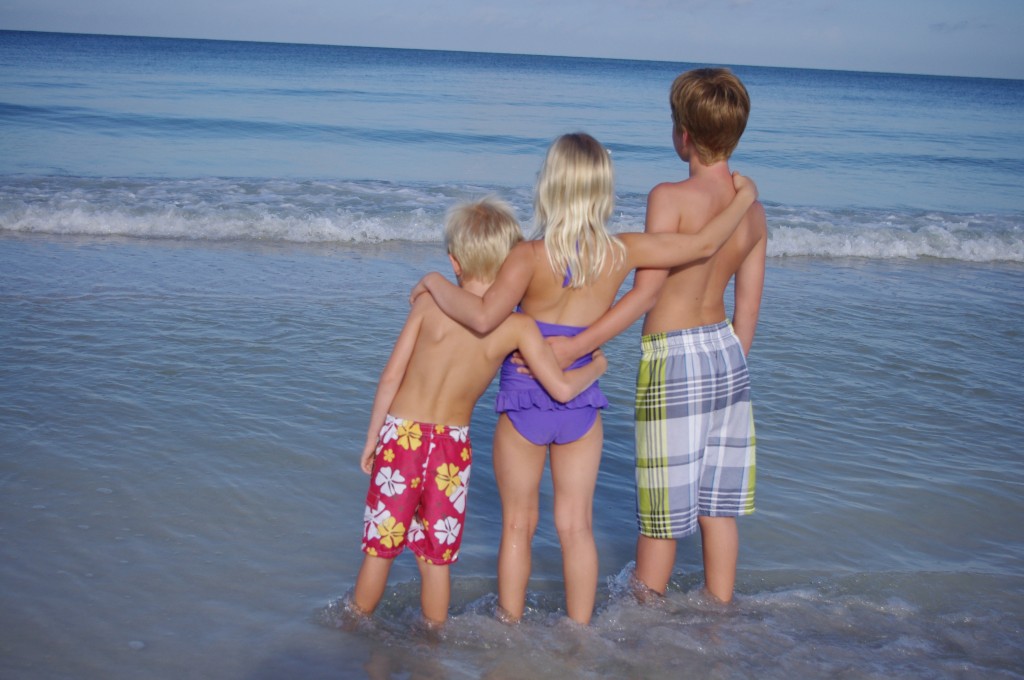 Last night, the kids were bouncing off the walls, a combination of nervous energy and extreme fatigue. Everyone was in bed by 7:45, lights were out at 8:00 and I didn't hear a sound from anyone.
It was a modern day miracle.
Today they woke up ready to go. I didn't have to wrestle anyone from their beds. There were no tears. Clothes were changed quickly and teeth were brushed. I'd made their lunches the night before and I had already prepared pancakes so they just had to be heated up.
This is the most prepared any of us will be all year.
I mean, seriously. It was almost exhausting being that prepared.
Give us a week and we'll settle into a nice groove of WHERE ARE MY SHOES?!
I DON'T WANT TO WEAR THAT!
I DON'T LIKE THIS BREAKFAST!
I DON'T WANT TO GO TO SCHOOL!
For now, I'm relishing in the beauty of a peaceful, simple morning. And now I'm sitting in my big, fluffy chair by the back door, looking out across the pool while I sip my hot tea. In silence.
Modern day miracle.
Of course all this silence will get old, which is where my playlist will come in handy.
*wink*