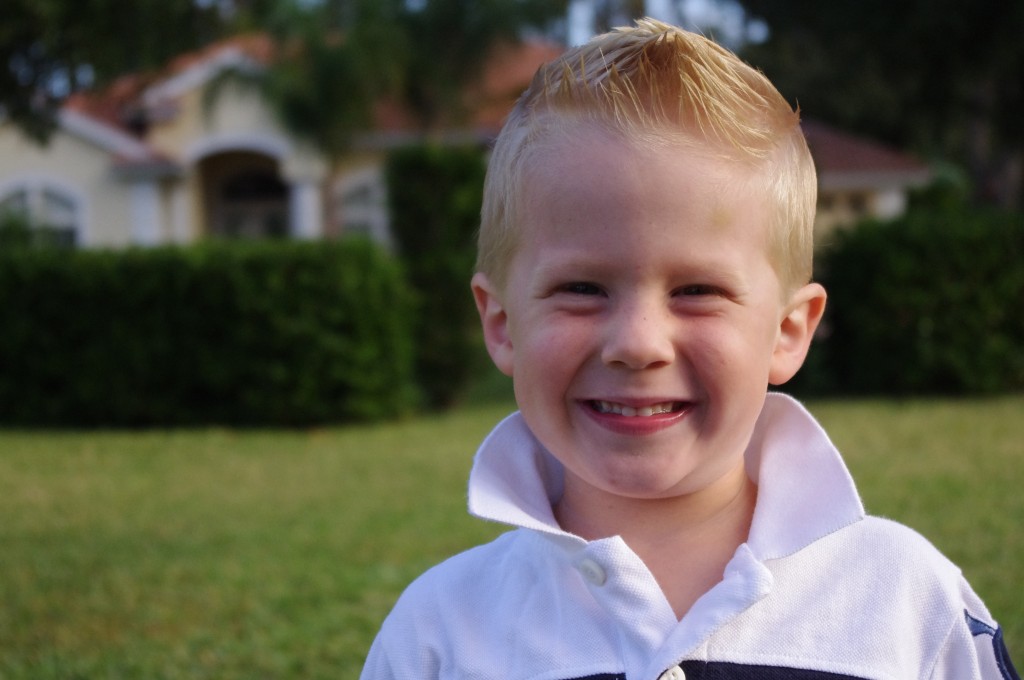 The baby.  At ten weeks pregnant with Landon I developed complications with my pregnancy.  It was the most terrifying moment to lay on the table and see his tiny little form moving and kicking.  I could see his head and his legs – perfectly formed.  And in the background the doctor was telling us what to do if I "spontaneously abort."  It was awful.
But God had other plans for this little boy and for us as a family.  After a month of bed rest, my body was healed and on December 16, 2007, we welcome Landon to the world.  He was the smallest of my three babies and has remained so until now.  At three years old, Landon weighed the same amount as Sloan did…at 18 months.  Which leads me to my next point – Landon isn't a big fan of food.  He's an eat to live sort of kid.  He eats when he feels like it.  Thus the bird legs he manages to run around on all day long.
God gave this kid an extra dose of funny.  He's always good for a laugh and finds great joy in making others laugh.  He's the family clown and he loves it.  He's fiercely devoted to his sister and loves to be with her more than anyone.  He also plays the part of pesky little brother with a small amount of glee on a daily basis.
He is extra snuggly and is a true Mama's boy.  I will take it as long as I can.