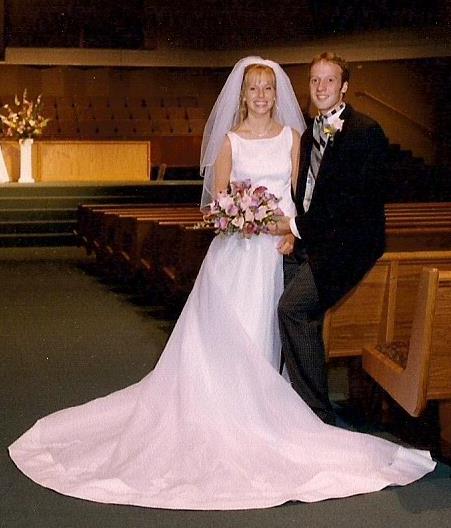 As the kids went through the usual nighttime routine last night, Sloan looked at me over his toothbrush.
"Hey, Mom," he gurgled. "What are we doing tomorrow?"
"Oh, not much, babe," I answered. "Tomorrow is just another day."
As I said these words, I had a nagging feeling that I was forgetting something. What could it be? It's been a doozy of a few days. I can't share publicly what's gone on behind the scenes because my children would die ten thousand terrible deaths if I shared everything that ever happened 'round these parts.
All I can say is motherhood is NOT for the faint of heart.
And also, thank heavens for wine and mindless chick flicks, because I might not have survived otherwise.
"So we're not doing anything?" Sloan asked.
"No. Not really anything at all. All I really need to do is get my oil changed, but other than that it's just…"
My anniversary. That's the thing I was forgetting. Thirteen years ago, I said 'I Do' to my studly stud of a man. Thirteen years of making babies, raising babies, moving, growing, laughing, learning, and navigating this awesome adventure called life.
Life is so different now than it was thirteen years ago. If someone would have told me what I'd be doing in the year 2013, I'd have laughed at them. Out loud. Right in the face.
Before you think I'm a terrible person for forgetting, I should tell you that Lee and I were talking last night about something that was concerning me and he leaned forward and looked at me with his serious Lee-face.
"What have I been telling you for the last fourteen years that we've been married?"
Me: "Uh…we've only been married for thirteen years."
Year thirteen has been a doozy and I think we're both ready for it to be over, but if I had to ride out a storm, I'd want to do it alongside this guy.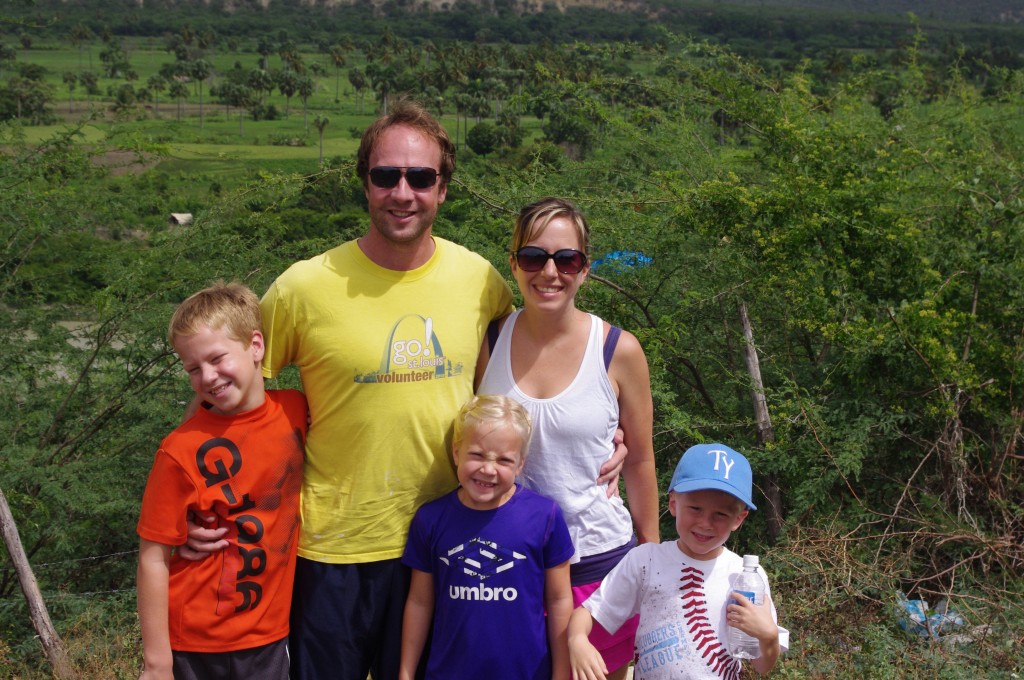 I can't think of anyone I'd rather be on this journey with for all sixty years, four months and twenty-two days…plus.
Blessed.
I am blessed.
In case I forget to say it later…Happy Anniversary, Babe!