The doorbell rang and I answered, my four month old tucked snugly in the crook of my arm.
"Trick or Treat," he cried, thrusting out his bag.  He was three, dressed as a Power Ranger…or something like that.  I pulled Sloan close and tossed some candy into the bag, his eager little face lit with joy.  Sloan was dressed as a lion.  Cruelly, I had even drawn whiskers on his chubby little infant face.
"Hi, I'm Carol," she said reaching around the stroller to shake my hand.  I also shook her husband's hand and cooed over their brand new baby girl.  We were fairly new to the neighborhood.  Having only moved in a week after Sloan was born, I had spent the first several months in first time parents survival mode.  I didn't know many neighbors.
But here they were on my doorstep.  And over the next few years, our relationship deepened.  We borrowed sugar and eggs and carpooled to preschool.  We celebrated birthdays and mourned the loss of beloved pets.  We loved and lived and grew together.  We created memories in the cul de sac and a beautiful thing happened:
Our children developed lifelong friends.
Three months ago, Carol came over and sat with me on my back porch.  I forgot to mention one other shared love we had with these dear neighbors and friends:
Florida.
"So we're really feeling like God is leading us to Florida," she said.  And I stared back my mouth gaped open.  "Um…Lee is in Tampa right now interviewing for a job," I told her.  They were words I hadn't been able to utter to anyone else.
"We're thinking about going to Tampa too," she said with a smile.
Saturday night we sat together and watched our children play as we've done countless times over the last eight years.  Only this time…they were playing at the beach.  Mike and Carol moved into their house last week.  When it's all said and done we will likely live within 15 minutes of one another.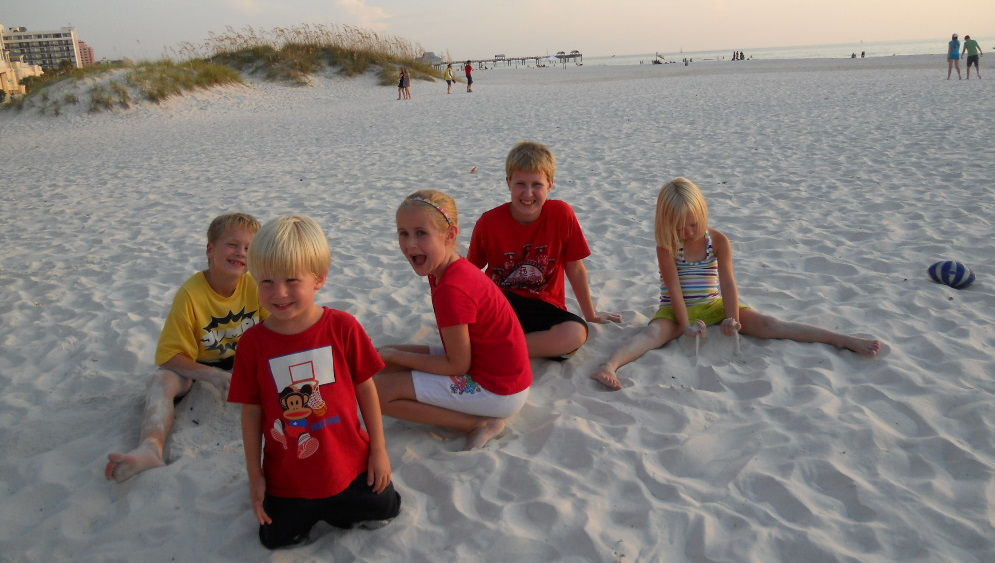 One of the biggest surprises in this move has been the fear that crept in and pounced upon us like a lion in the night.  We weren't prepared to confront the attack.  The questions that came up sent us into a tailspin.  Did we make the right choice?  Are we really supposed to be here?  What were we thinking?  Will life ever feel normal again?
The deepest sadness I felt was saying goodbye to the people who had known my children since the day they were born.  People who visited us in the hospital and watched our children grow from chubby babies to tall, lanky little people.  There is something special about having your children surrounded by people who have known them from day one.  And I mourned the loss of that.  Our move here felt like the end of such a blessing.
Why do I worry?  Why do I fear?
This weekend, God gave us what can only be described as a miracle.  We had a perfect sunset in the place that is to be our new home with comforts from our old home.  By our side were people who had known our children from infancy.  They've watched our children grow and we have watched theirs.  And our hearts rejoiced as all those questions melted into the ocean with the sun.  Rays of hope splayed across the sky.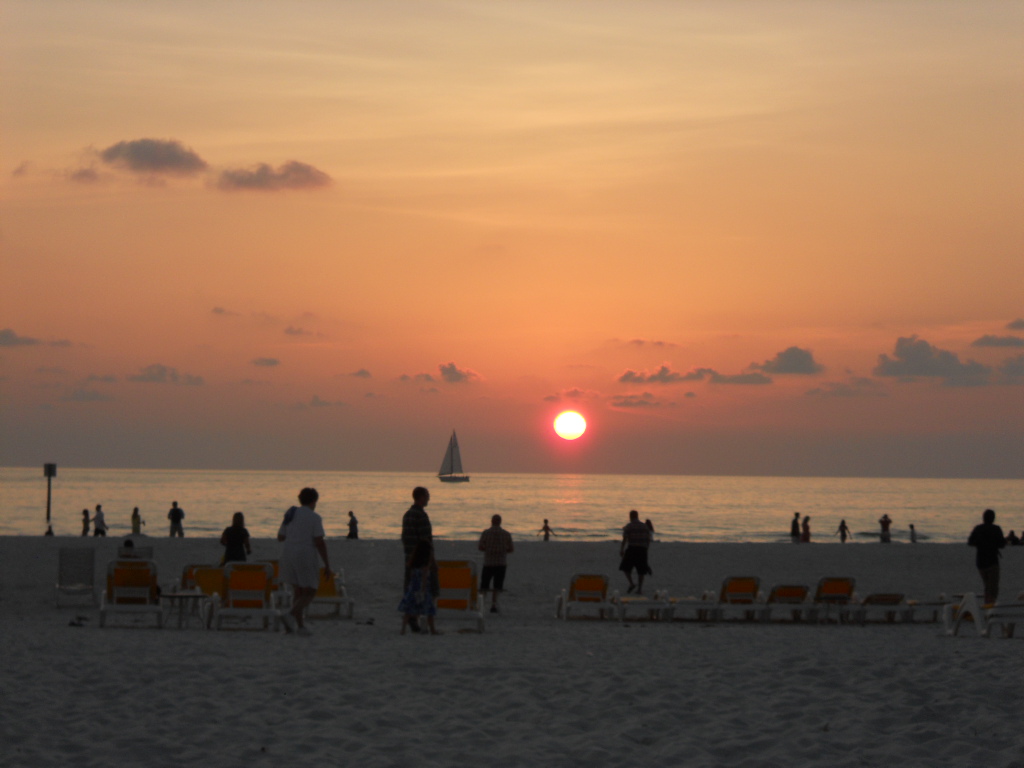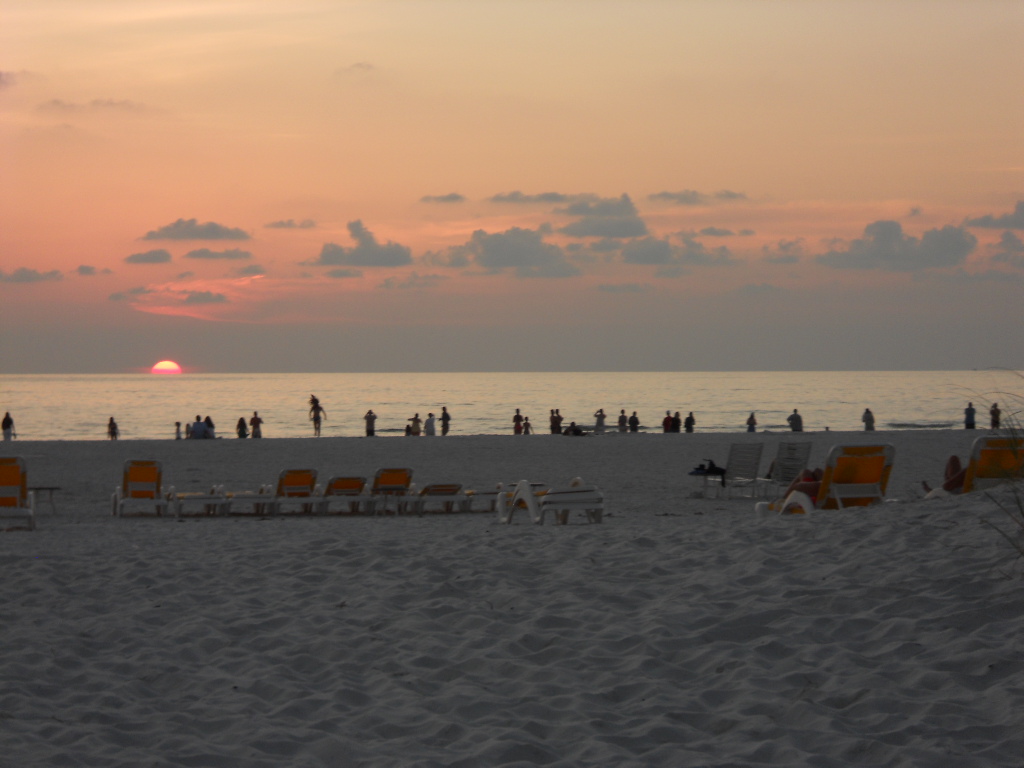 As daylight faded into darkness and the past faded into tomorrow, I once again heard the whispers. "I was here before you and I will remain.  The path is laid out before you and blessings abound."
And we did count our blessings that night.  They were wrapped in the rhythmic waves of the ocean, full of giggles.  Friends from afar brought near.  Love poured forth.  Peace beyond what we can understand.  Grace and mercy in the sand – dancing in the moonlight.
A lifetime of memories still to be made.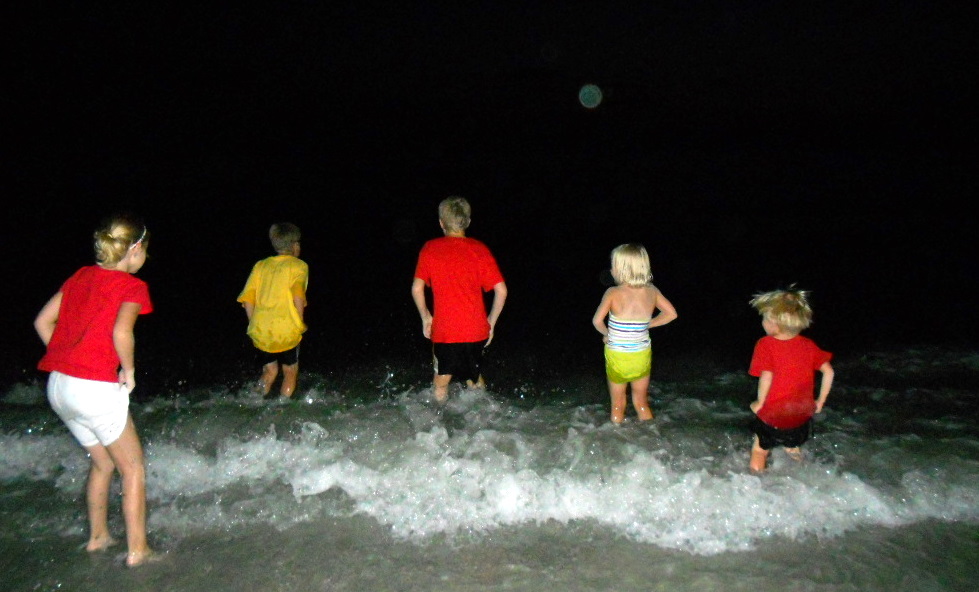 Anybody else want to join us?