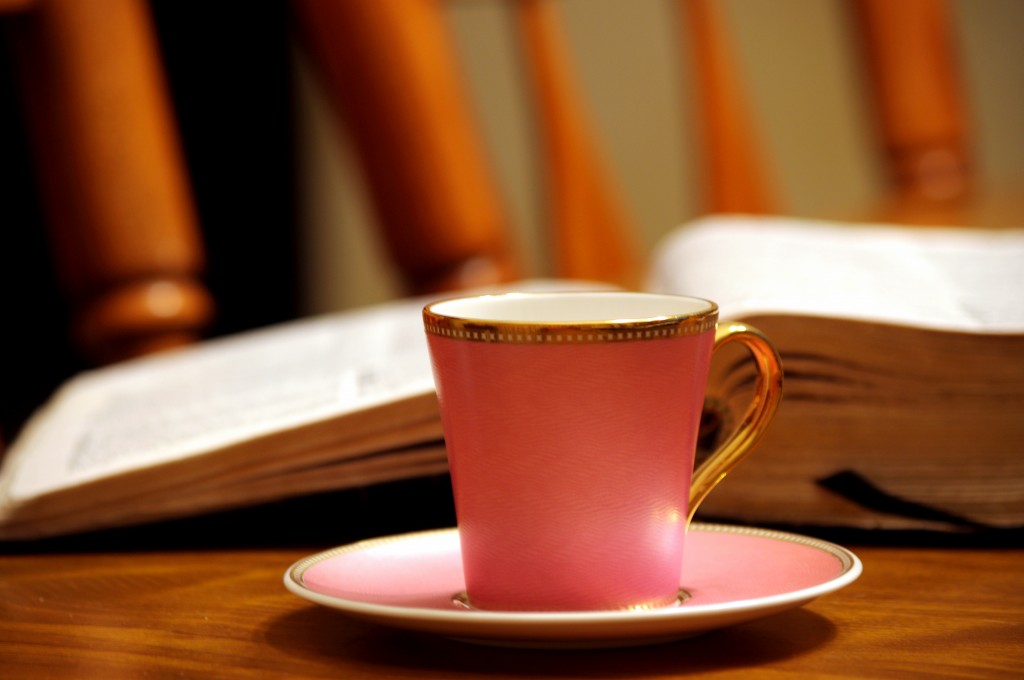 When I made this decision, I knew it wouldn't be easy.  Staying at home with your children full time is hard.  It's a different kind of hard when you choose to not only be their mother, but also their full time educator.  I knew it would be hard going into this.
And I was right.
Evenings are my refuge and my respite.  They are the brief moments when all the world stills and my tea cup sings (or…you know…sometimes it's a wine glass singin').  Evenings are for the dishwasher humming and the stars twinkling and the melodic breathing of settled youth.  I only wish the evening lasted a little longer.
I've tried to make evening last too long, lately.  I've tried stretching it past the point of grace and peace and into fatigue.  When the tea cup cools and the dishwasher quiets and my brain forgets how to weave words into paragraphs, the evening has long since passed.
This is not wise.
Because, you see, mornings come all too quickly.  They are loud and bright and full of boisterous energy.  There once was a time when I was a morning person.  I adored the quiet sounds of the day breaking – the applause of heaven as sunlight streaked the darkened sky – the grass that stood tall beneath the drops of dew delicately placed on her blades – the birds that chirped good morning as the heat pushed the cool night air away with the moon.
I loved this time of day.
I still do.  I just can't seem to get up early enough to meet it.  This is because I'm too busy flirting with night.  And because I spawned three who love the morning more than I and who make it their life's mission to get up before the sun each. and every. day.
So I continue to befriend the night sky – my tea and I snuggled up inside the quiet.  And it's here that I am trying to find the time to do…everything.
Everything, unfortunately, except the most important thing.  The thing that really does need to have its place in the morning, when my mind is most fresh and most willing to hear.  There are pictures to hang and walls to paint, books to write and boxes to move, clothes to fold and floors to mop, and all the while three little voices yelling, "Mom!"
There's a story that my mom tells about my grandmother when she was a young mother living on the mission field with four little ones to care for and more work to do than could possibly be done.  When the moment came that she had finally reached her breaking point, she would turn to her demanding little brood and wag her finger.  "My name isn't 'Mom' anymore," she'd say.  "My name is 'Horse's Butt' and you're not aloud to say that so you can't call me."  And off she'd go, her silenced bunch contemplating the weight of her words.
That is the best. line. ever. Am I right?
I totally get it now. And don't think I haven't been tempted to bust that gem out a time or two these last few weeks.
Sometimes all the work needs to wait.
I have a friend who knows me well.  She's one of the Ribbons. And she was knit with me in a special way long ago when we were both newly married and full of love and wonder at God and life.  Her mind, like mine, teams with creative energy.  Her heart overflows with endless desires.  Her children need her fully and her husband craves her attention, as do mine.  She knows the pull and the strain of wanting, wishing, trying…to do it all.
And failing.
We are on opposite coasts and yet she still manages to speak Truth and encouragement to me on a regular basis.  Through texts, emails and phone calls she reminds me that there is One who craves me above all others.  And that One deserves my attention first.
Her text to me today spoke grace completely:
"Take courage today and do the work God has laid before you…What does God desire from you in your heart and in your actions today?  Just a thought."
Swirling hot tea steams before me and my Bible lays open, the magic of the Word waiting for me to dive in.  Tonight, I will.  Tomorrow, I will try again.  I'm thankful for friends from coast to coast who love me enough to keep pushing me forward to better things.
I'm thankful for the Ribbons and for the Ribbon Maker who keeps weaving my life into something grand.  I'm thankful for tea and the stillness in which to savor it.
Grant me the ears to hear.