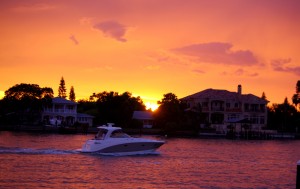 Post edit: I wrote this post several days ago and for a number of reasons decided to wait before publishing.  I worried that it would sound like I was fishing for encouragement.  I realize that many of my recent posts have been bemoaning our move to Florida.  I'm sorry for that.  This move has been more emotionally exhausting than I ever dreamed it could be.  Thanks for your patience in letting me process in this space.  I promise I won't always talk about moving.  I've got other things rolling through my head right now – get excited!  I mean…ya know…if that sort of thing excites you…*sigh*  I'm a dork.  Read on…
You remember that awkward time in your early teens when you were gawky and moved clumsily through each day like a Great Dane on crack?
Remember those days?
Do you recall looking in the mirror at your oily, marked skin and wondering if you would ever grow into your nose and OMG why did your hair always look so weird and would your teeth really be straight when you finally got all that metal off of them?
Did you ever wander through your days back then feeling small and insignificant?
I mean, I didn't, of course…but did you?  Ahem.
I remember one conversation in particular.  I was twelve and we had recently moved from Wisconsin to St. Louis.  I felt lost in this new and foreign town.  While I still harbored a small crush on the New Kids on the Block (Jordan and Joey...sigh), the people in my new classroom considered them soooo 1991.  How did I know this?
We were in 6th grade art class and "The Right Stuff" came on the radio.  I, of course, began humming along softly and suddenly the class macho man – let's call him Troy for kicks because I honestly don't remember his name – popped his head up.
"Who's singing along to this song?" he demanded, his eyes scanning the room.  I immediately froze and look up wide eyed and innocent.
"The New Kids are stupid," he declared and everyone laughed and nodded in agreement.  And thus ended my love affair with all things New Kids (publicly anyway).  Tragic, indeed.
This incident combined with several other prepubescent crises caused me to come home and fling myself on the couch.  It was totally melodramatic and very Disney Princess. "I don't mean anything to anyone here," I wailed, my hand over my eyes.  My mom sat quietly next to me, just listening.  After a few minutes, she finally spoke.
"You mean something to me," she said.
I'd like to tell you that I smiled and leapt into her arms in a true After School moment, but I'm pretty sure I just huffed and rolled my eyes and muttered something incoherent about how she was only saying that because she had to and so on…
I was a peach.
But that conversation never left me.  I bet she doesn't even remember that moment, my mom.  But I do – I remember.  Because even though I didn't really accept it, I knew that I mattered to someone.  At twelve, I needed to know that.
I'm not twelve anymore.
Obviously.
But moving has brought on that feeling of insignificance once more.  The other night we watched the most beautiful, glorious sunset I've ever seen.  Seriously in all my life, I've never seen anything like it. And as I watched God paint the sky in brilliant purple and orange, I realized something.
I've felt insignificant since we moved here.  Small.
Things happened and came about during the move that I didn't foresee or expect and as I've dealt with those things, I've found myself shrinking back against the tapestry before me.  And I've felt terribly insignificant.  Suddenly, all the things that gave me comfort and…well…significance have been stripped away leaving me with nothing but my husband, children and a few earthly possessions that are easily within grasp.  I tried to convince myself that these things should be enough.  I don't need any more than that in life, right?
Wrong.
I mean, I guess if I wanted to give the Sunday School answer, I would solemnly say, "All I need is my Jesus and my family.  Nothing else matters."  But that's not true.  Relationships do matter.  Taking care of my home does matter.  Being in fellowship with others and taking part in a community matters.  It matters to me.
I didn't realize how small I felt until I was swept up in the glory of that sunset.  And it made me emotional.  Sad, even.  I just felt so small.
Not that this move has been all stressful, of course.  In the past few days, I've been overcome with peace regarding some of the bigger aspects of the move.  Schooling, housing, etc…These are things that have caused a bit of stress in the last few weeks, but today, I feel nothing but rest when I think of them.
The other day, however, as I watched the sun dip beyond the horizon I wondered how I could feel such a combination of emotions.  Peace mingled seamlessly with insignificance.  And in a last burst of orange, the sun disappeared and I suddenly felt like that twelve year old girl lying on the threadbare couch once more.  Only this time, I felt the Lord sitting over me and smiling gently.
"I don't have anyone to share my heartaches and joy with," my soul whispered.  "I feel like I don't mean anything to anyone here."
And the breeze caressed my face as the sky grew darker, orange fading to deep blue and finally to black.  "You have Me," I heard deep inside.
And I do.  I also have the many who are loving us from afar and online and I thank you all for that.  Sincerely and truly from the bottom of my heart, I thank you for loving our family.  I have received several emails from people I don't even know that have lifted my spirits in ways I can't express.  And the phone calls from old friends have served as a constant reminder that I am loved and blessed.
I will still feel small from time to time, I suppose, but isn't that a good thing?  Being stripped of all the things that gave me a sense of identity leaves me with nothing left but Him.  And for the first time in a long time, I think I'm okay with that.