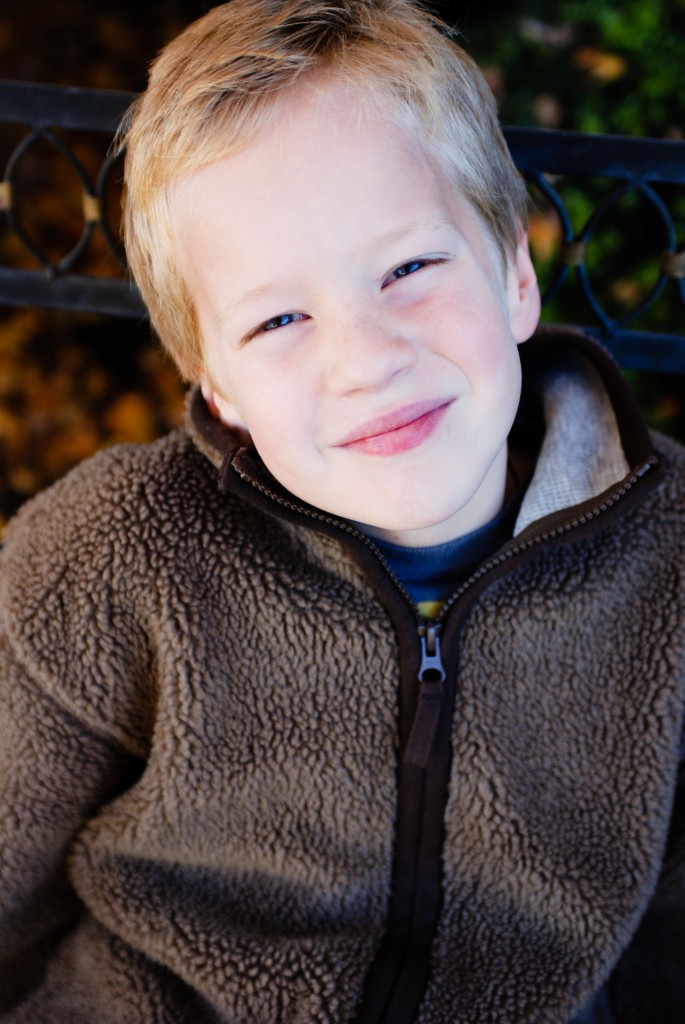 "Hey Mom," he said as we walked along a path enjoying a beautiful spring day.  "Did you know that the moon was created when a big meteor slammed into the Earth and bounced off of it?"
I snorted and gaped at my boy-man, sure I must have heard him wrong.  "What?!"
"Yeah.  The whole world was created that way.  Giant meteors slamming together.  BOOM!"  He clapped his hands together and made the bomb sound that only a little boy can make.  While he reenacted the world forming out of meteor's slamming together, I gathered my thoughts.  The absurdity of that theory is not lost on me, but to his seven year old mind it's a really cool image so I gave him a minute to envision it.
"That's really interesting, buddy," I said, after a moment.  "Where did you learn that?"
"Oh, I saw a video at school."
"Huh.  Well, do you really believe that's how the world and the moon were created?"
"I don't know," he shrugged.
"Do you remember learning about God creating the world, forming the sky and the land and the water and all the animals out of nothing?"
"Yeah, I guess," he said, picking up a rock and tossing it into a nearby stream.
"Look at the trees," I said and we stopped.  "Look at how each one is a little bit different.  Now look at the clovers in the grass."  He and I knelt down next to a patch of clovers and I ran my hand over it.  "See how they have three leaves on them?  But if you look long and hard enough, you might find a clover with four leaves."
I stood him up and pointed at the moon that was already faintly showing as the evening began to fade to night.  "Look at the moon.  Look at the details in the moon.  And look at your own hand, at the lines and the marks that are unique and can only be found on your hand.  It seems kind of strange that all of these amazing details could have happened by accident, do you think?  It seems to me that there had to have been a Creator to place all the finer details together."
"Well, yeah," he said.  "But the video at school said that's what happened!"
"Yes, I know and I'm so glad to know that you're paying so close attention in school.  I also want you to know that you don't have to believe everything you learn."
"But I'm supposed to trust my teachers," he protested.
"No," I responded.  "You're supposed to respect your teachers.  You can respect them and you can respect the different ideas they are teaching you.  I will tell you where Mommy and Daddy place our trust and that's in God and in His Word.  We trust that it's true and when Genesis tells us that God created the heavens and the earth, the sun and the moon and all the creatures upon the earth, we trust that to be Truth."
We walked in silence for a moment as he thought.
"Do I have to believe what you're telling me?" he asked.
"No," I replied.  "You have to decide on your own what you believe to be true.  I can't tell you what to believe – I can only tell you what I believe and I believe God's Word to be True."
"Well how do I know what to believe?"
"Prayer.  And knowing what the Bible says about Science.  God is the creator of Science and there is a lot we can learn from His Creation.  But it's always important to weigh what you learn about Science against God's Word."
He sighed and kicked a rock with his toe.  "Okay," he mumbled, clearly feeling conflicted until…
"Wow!  Look at this awesome rock!"  He picked up a shiny rock and held it in his hands like a treasure.  He looked at me and grinned, the evening sun dancing across his smattering of freckles.  And just like that, he was a kid again.
This was a conversation I had with Sloan last week.  It's not meant to start a bashing session against the public school and OMG what are they teaching our kids?!  Admittedly I was a little upset when I first heard what he learned, but after thinking about it I realized I shouldn't be surprised.  I knew they wouldn't be teaching my child Creationism.  That's my job.  And I'm glad that, at a young age, he has been exposed to the idea that there are different schools of thought on how the Earth was created.
Vigilance is key when raising kids, whether they go to public school, private school or you teach them in your living room.  We must vigilantly teach our children how to weigh academia against Truth.  While it wouldn't have been my first choice for him to learn a modified version of the Big Bang Theory at such a young age, I am glad that we had the conversation that we had.  (Seriously, a meteor bounced off the Earth and that's how the moon was formed?  I've never even heard of that before! 🙂 ) 
How are you teaching your children to defend Truth in a world that is fighting against it?