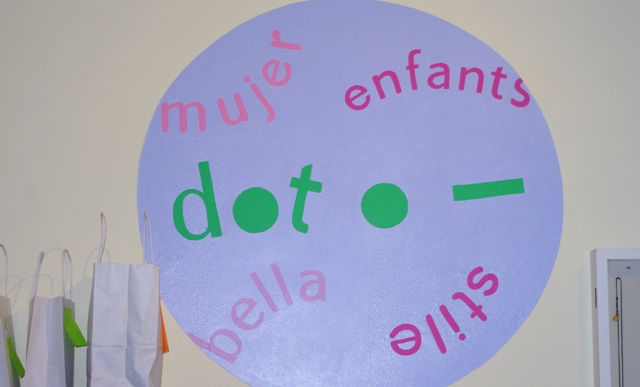 Last night I had the wonderful opportunity to join some local bloggy ladies at a boutique here in town where we enjoyed wine, appetizers and shopping!  It was like a beautiful dream.
Organized by the lovely Lisa (my partner at STL Family Life) and Ria Sharon of My Mommy Manual, a group of us got together and talked all things blogging, mommy and fashion.  We were blessed by Alyson, owner of a Clayton boutique called DotDotDash, who provided the goodies and acted as our personal shopper for the night.
It was a Fall Fashion Haul and was geared specifically toward the busy mom.  That's me!  (And probably a lot of you…except for you guys that read here daily – you know who you are).  Alyson provided us with $100 store credit and pulled outfits for us based on our lifestyles.  My outfit included yoga pants and a wrap. 
Awe-to the-Some.
I also pulled several cute dresses off the racks, eyed a rockin' hand bag and drolled over the racks of jewelry.  Alyson's shop boasts styles from the fabulously casual (ala yoga pants) to super chic and sassy.  She even had Jeggings (Jeans + Leggings = Jeggings).  I tried a pair on and guess what?  I'm not ready for Jeggings.  Extraordinary Mommy,  Danielle, however, put them on and looked all kinds of awesome…
Alyson also stocks adorable gear for the wee ones and I guess I probably could have used some of my store credit to purchase something for the kids…
But they don't need anymore clothes.  They have grandmother's who act as their personal shoppers and they do that very well.  I, however, am convinced that one can never have enough pairs of yoga pants.  And now that I am the proud owner of my first wrap, I have a new wardrobe essential.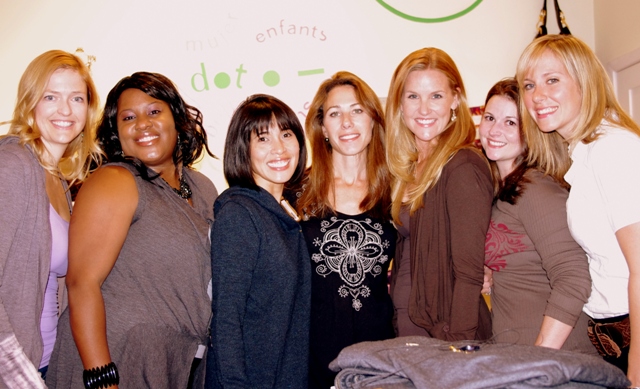 Alyson's main purpose behind her store is to outfit moms.  She wants to be a blessing in mother's lives by providing comfortable, fashionable and affordable clothing that suits our busy lifestyles.  It's a noble ideal and I am so glad to know about this little gem of a store! 
Alyson is offering a discount to any of our blog readers who would like to come in and shop.  Mention Minivans Are Hot and receive 15% off your purchase!  Or send your husband and tell him to mention Minivans Are Hot when he buys you Christmas presents.  Here is the one of the completed looks that Alyson pulled together for me: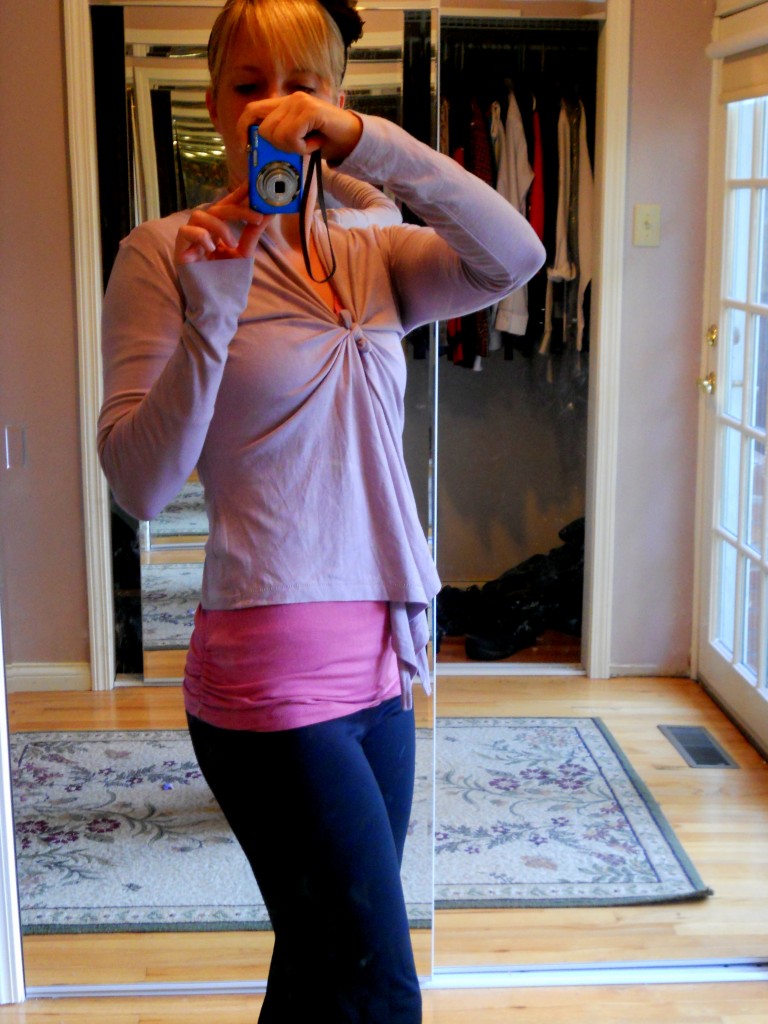 Yoga pants, tank top, long sleeve cotton V-Neck and a lovely wrap to pull it all together.  The three shirts cost under $100 total (the pants were mine).  I also got a rockin' sweater that will work well with the yoga pants or with jeans, or khakis.  I can easily make five to seven outfits out of those pieces.  FOR LESS THAN $100!
And here is look number two – an amazing wrapknit sweater with oversize buttons and loads of sass. Makes me feel cute..and warm. I love it.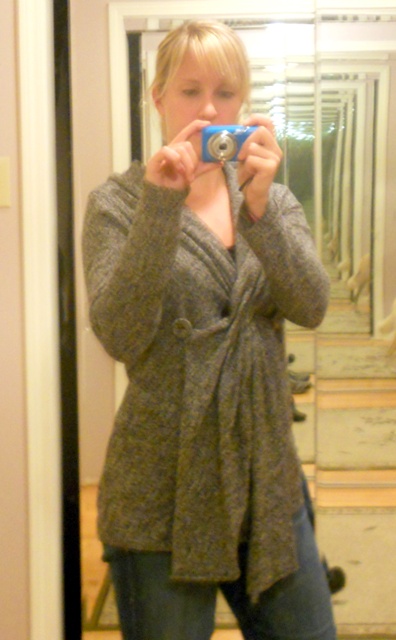 If you're interested in fun, affordable and chic fashion, visit Dotdotdash.  Happy Tuesday!
You can follow Dotdotdash on Facebook here.  If you have a chance to head to the store and you end up buying something, leave me a comment and let me know! I'd love to hear all about the goodies you got!