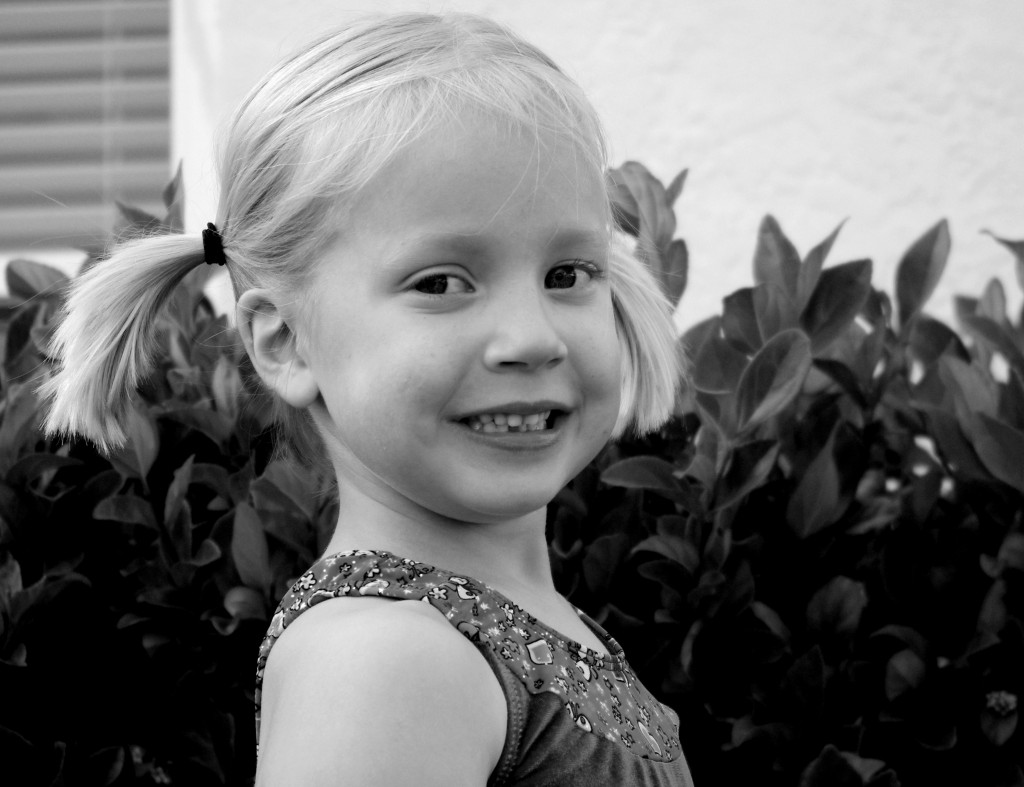 "I do NOT want to sing on stage. People will look at me and see me and maybe laugh."
And she made sure she was not seen. At the close of VBS this summer, Tia positioned herself as far back on the stage as she possibly could so that no one would see her during the songs. She hid. We couldn't catch a glimpse except for one moment when I thought I saw her little hand up in the air.
Fear.
She has always hated being on stage. Being in front of people has terrified her only slightly less than it terrifies her brothers. And when Tia, my stubborn, fierce, I-know-who-I-am-and-you-will-not-alter-me second born refuses to do something, it takes nothing short of an act of Congress to change her mind.
Scratch that – the grumpiest, stodgiest and stubbornest of all Congressman couldn't get this child to do something she doesn't want to do.
So imagine my utter shock when Tia came to me last week and asked if she could sing on stage at church.
Um…who is this child again?
She came with me to choir practice and sat confidently by my side. She can't read well yet, so I found myself a bit tickled at the intensity with which she studied the music. No worries, though. She knows these songs.
All week, I waited for her to back out – to change her mind. Of all my children, she is the last one I would have ever suspected of stepping up on stage and singing in front of a group of people. I assured her she didn't have to stand in front of a microphone and that seemed to be enough to satisfy any fears that still lingered.
And Sunday morning she proudly walked up in front of everyone, the youngest in the group. She didn't even need to hold my hand. With a confidence and poise that took my breath away, she conquered fear and led. And I have never felt more proud.
I don't think it's any coincidence that my daughter took this step at the end of this month. I've spent the last 31 Days boldly believing that I, too, can do the things that intimidate me. I haven't written 31 posts about the subject, because…well, that would have been terribly boring.
But I have adopted the attitude of believing I can and I have chosen to speak confidently – moreso than I usually do. I've written more on my book this month than I ever have in a single month before. I've taken steps in several areas to move past fear, past laziness, past the mountains that stand in my way so that I could feel more sure of where I'm headed.
It's not that I ever really thought I couldn't do any of these things. It's simply that they seemed so hard and scary that I was content to drag my feet and…well, sit in the corner and hope things went my way.
But when I stopped allowing myself to be intimidated by the hard things I felt a renewed confidence in my own abilities. Could it be that such confidence has trickled down? Could it be that my willingness to embrace who God has made me and how I can use those gifts to bless others has impacted my children? I certainly wasn't making any extra effort to live more boldly in front of them, but I did feel much more sure of myself because I made it a point to do so.
I chose to believe.
She chose to believe.
Is there anything more moving and beautiful than a child singing praise songs? A child who has turned from fear and walks in confidence?
I don't want my children to be content to sit in a corner. I don't want them to hide who they are out of fear of who might see. Each of my kids is so uniquely gifted and I want them to walk in full confidence of those gifts.
Who will teach them?
Who will teach your children?