On Christmas night last year, after all the gifts had been unwrapped, the meals consumed, the bustle of the day quieted, and my household fell asleep, I sat in front of our lit tree. With all the other lights turned off, I curled up and stared at the Christmas lights. Some of them twinkle, and some do not. This annoys the part of my brain that longs for order, and yet somehow it fits our family.
I watched the half blinking tree, and my heart twisted as I mulled over the possibility that our adoption would be terminated. At that point, talks of a ban on Americans adopting were only murmurs. Nobody really thought it would happen – we all thought Putin was posturing, just trying to save face. I stared at the tree, and I wondered if it was all going to fall apart. I wondered if this year, Christmas 2013, we would indeed have a new daughter home, dancing around the tree, admiring the single strand of blinking lights and trying to figure out why none of the other lights blinked.
I wrote about that night here – I wrote about how the Lord whispered "Wait," and how my heart fluctuated from grief to peace, and back and forth like that single strand of blinking lights.
Three days later, all my fears were realized when Vladimir Putin made the ban official.
You know the rest of the story.
Two months ago, I woke up early one morning. I felt restless and sad, a feeling that's been too familiar this past year. With Christmas coming up, I found myself once again wishing that things were different. I thought we'd have her home at this point. I thought we'd be a family of six before the end of the year.
I spent a bit of time sitting my favorite chair, sipping my coffee and praying that I wouldn't miss all the blessings of the upcoming Christmas season. I prayed for a release from my heartache. I prayed for a contentment in where my family is right now. 
An hour later, I opened my computer, and noticed an email from an organization called New Horizons for Children. This is an orphan hosting organization – they bring children to the United States for 4-5 weeks as an opportunity to experience a new culture, to experience family, to improve their English, and to have a potentially once in a lifetime experience outside the walls of their orphanage.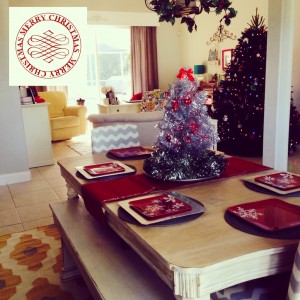 I showed Lee the email, and together we prayed over this opportunity. We looked through the children available for sponsorship, and one young woman stood out to both of us. Within days we had filled out the application and made the first payment to officially welcome her to our family for the Christmas season.
God is funny, isn't He? Last year I thought for sure that we would be bringing home a toddler daughter to raise for a lifetime. Instead we will be welcoming a teenage "daughter" to love for only a short time. She turns 18 a week after she returns home, and she will officially age out of the orphanage. Our hope is to love her well, and love her fully, for the month that we have her so that when she's on her own, she will have some reference and understanding of her worth in this world.
We want her to see Christ in our family.
We want her to see what a godly, stable relationship between husband and wife looks like.
We want her to know that she is not defined by her background.
We want her to know that we will always love her, even if we only get her for four short weeks.
Will you pray for our family as we welcome this precious girl who has spent most of her life in an orphanage? Pray that this experience will be a positive one, for both her and our family. Pray that she will see and know love. Pray that we can bond quickly, and that when she leaves, she returns home with a new sense of confidence as a daughter of God.
This isn't what we planned when we set out to adopt, but I am so grateful for God's goodness in giving us this opportunity – for His sweetness in knowing that this Christmas was going to be a hard one. I'm thankful that we'll have a month to pour ourselves out fully together as a family.
When God whispered "Wait" last year, I had no idea this is what we were waiting for. It may not be as I envisioned, but like the single blinking strand on our Christmas tree, it somehow seems right.
Thanks for joining with us in prayer, friends. It blesses us more than you know.