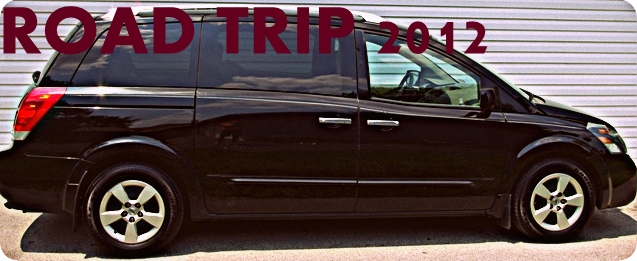 The kids and I are off on a grand, road-tripping adventure on Friday wherein they will gorge themselves on processed foods and movies (and, don't tell them this yet, but they will be doing Math on the road…because I don't feel like eighteen hours in the car together is torturous enough…)
If all goes according to plan (and by plan I mean if we all make it from Point A to Point B in one piece) we should be in St. Louis on Saturday night. My smokin' hot husband and aging, sweet as pie dog will be holding down the fort here in the Sunshine State, luckies.
While I am away, I plan to post new content when I feel inspired and I will be re-running a few of my favorite posts in the interim as well. I'm always here for ya, sweet friends. Heaven knows I wouldn't want you to start resenting your minivans or shopping for an SUV simply because I couldn't give you the frequent reminders needed that you are good enough, you are hot enough and doggon it, your van's smokin'.
We have to stick together, us minivan rockin' moms and dads. And to those of you who don't drive a van, but have found a haven here for your van-shunning ways – we welcome you with open arms. And when the day comes that you are ready to step into the glorious light of double sliding doors, french fry crusted seats and a sound system that would make Snoop Doggy Dog cry, just know that we'll be here for you. We'll pat your back and hold your hand as you step away from the glamour of the SUV and we will usher you into the sweet light of the minivan.
Smokin' hot minivan.
Glory Hallelujah!
Amen.