Yesterday, I made my way downtown to the County Clerk's office to track down yet another elusive form needed for the adoption. When I entered the building, I decided to run into the bathroom before heading up to the sixteenth floor. Friends, what I saw upon glancing in the mirror both shocked and horrified me.
I looked like a mom.
But Kelli, you ARE a mom.
Yes, I know. I know I'm a mom. I'm a mom who drives a minivan, no less. BUT IT DOESN'T MEAN I HAVE I LOOK LIKE IT!
I had put zero effort into my appearance before leaving the house yesterday. I hadn't even brushed my hair!
(But I did brush my teeth. Go me.)
(For Real. GO! ME!)
I had simply pulled my dirty, greasy hair back into a ponytail, slapped on a little mascara and chapstick, threw on the first clothes I managed to grab out of the drawer (in the dark, no less, since I woke up before the sun) and I skipped into a very public place looking like I'd been hit by a truck.
Case in point: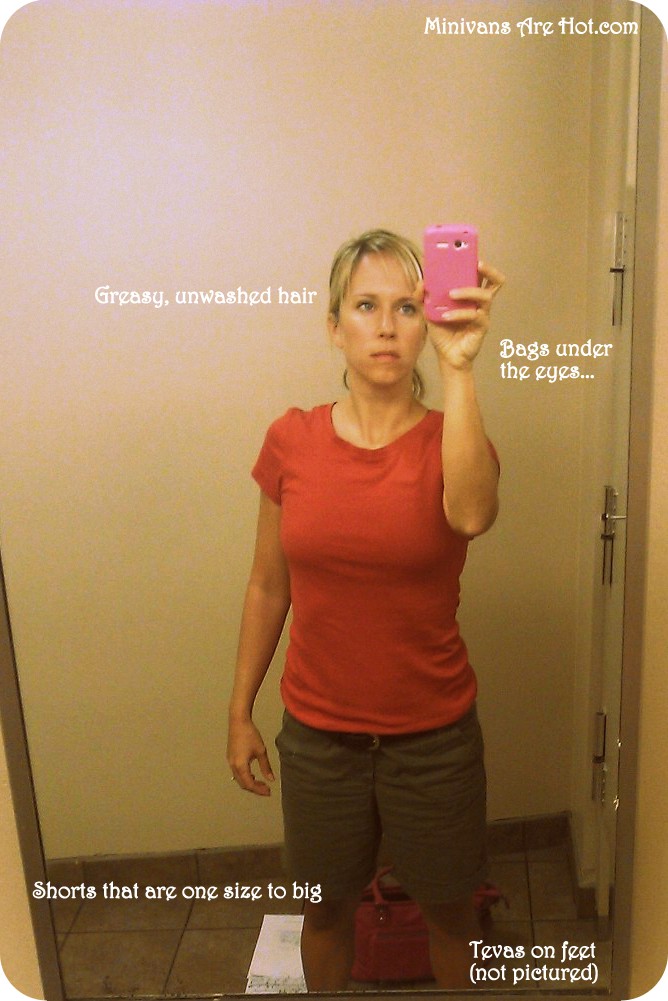 A couple of months ago, I bought the above pictured shorts at GAP. I didn't try them on when I bought them which means I came home with a pair of shorts that were one size too big (which is always more encouraging than coming home with shorts that are too small, mind you).
Because I am the most orgainzed scatterbrained person on the planet, I almost immediately lost the receipt and decided they weren't really that bad as long as I belted them. They were kind of comfy, actually.
Lee came to me the second time I wore those pants and leaned in close. "You know those are Mom-Shorts, right? They totally give you Mom-Butt."
I'm not entirely sure what Mom-Butt means, but the way he said it did not lead me to believe that it was something I should be striving for. I was a bit disappointed as I really loved the shorts, so I decided they would just be around the house comfy shorts from there on out.
Until yesterday, when I had a moment of terrible mombrainitis and decided to leave the house in said Mom-Shorts. I also had Tevas on my feet, which let's face it, scream Mom-With-A-Minivan.
At least it wasn't a skort and Keds! Baby steps, people. Baby steps.
Upon seeing my unkempt appearance, however, I made a resolve to try juuuuust a scooch harder to put forth an effort in my appearance before heading out in public. Thus, I give you: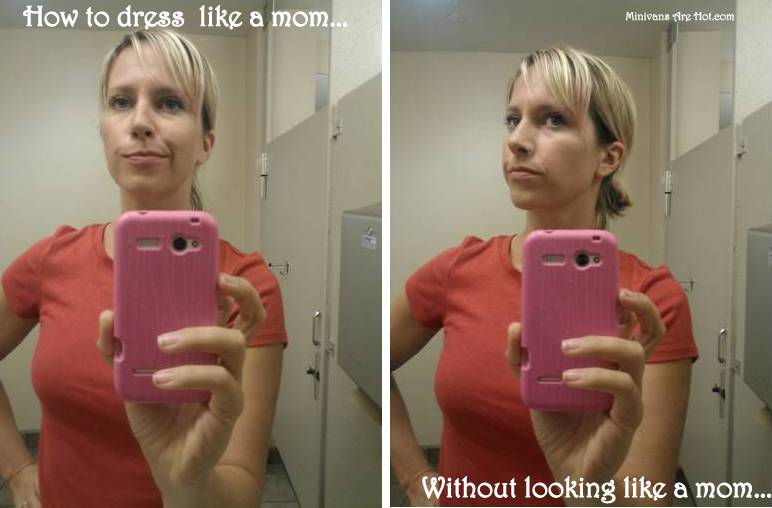 I generally tend to leave the house looking a bit frayed for a few different reasons. Sometimes it's pure laziness. I don't feel like washing my face, or brushing my hair, or putting on a semi-cute outfit.
Sometimes it's because I'm running late. We moms generally have to attend to all the chicks in the flock before we can fluff our own feathers (how do you like that metaphor, eh?) which means we run out of time to do anything more than make sure we at least have the proper undergarments on before leaving the house.
(Um…there's a chance I've left the house in the past without even getting to this step. Maybe. I mean, I won't say for sure, but…)
Sometimes I have high and lofty expectations of getting to the gym after I drop children off where they need to be and I have no desire to try and look cute only to go work out. More often than not, though, I never make it to the gym so I walk around looking like a drowned gym rat without ever having worked a muscle.
*hangs head in shame*
So what is a busy mom to do? How do I dress like a mom without looking like a mom?
First things first. I will fix my hair!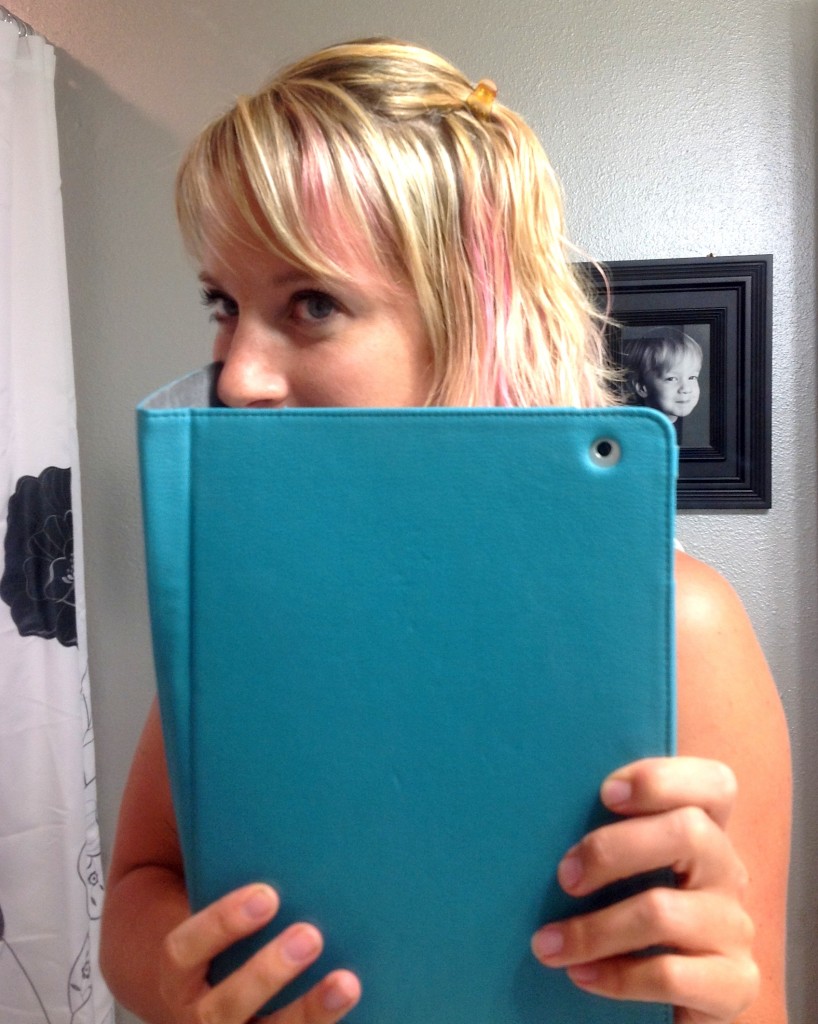 Even if I'm throwing it into a ponytail, I can still brush it. And if it's dirty? Well, that is the perfect excuse to invest in a couple of cute hats. Am I right?
Second – Never underestimate the power of accesories:
Yes, it's only September, which in Florida means we are now enjoying temps in the mid to high '80's every day. Not exactly scarf weather, but how cute is this lovely? I have been dying to wear it, so yesterday I put it on over a tank top with a pair of jeans and voila! Cute outfit in less than ten minutes!
Third: Wear clothes that fit. I dunno, but I have a sneaking suspicion that Mom-Butt has something to do with shapeless formless clothing, giving one the appearance of a wide, saggy derriere. Just conjecture, but I'm pretty sure I've hit the nail on the head.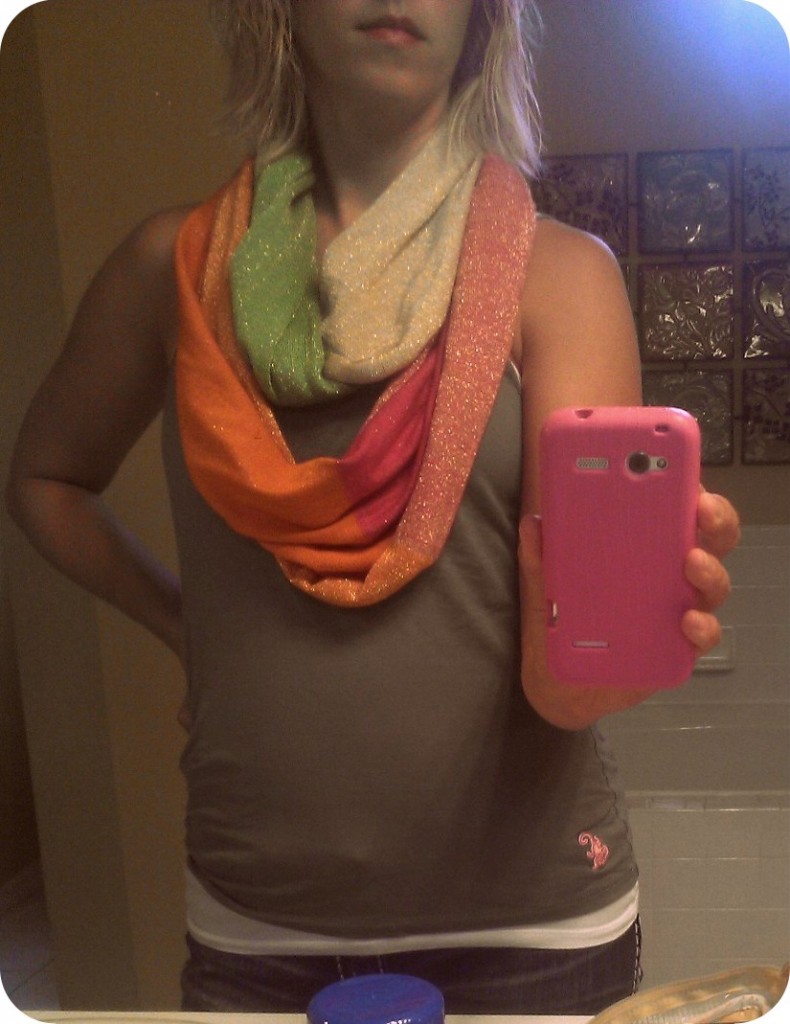 Fourth: Make up. I know some of you are so naturally beautiful that you simply don't need make up. I salute you (and I'm secretly envious).
I am not one of those people. I mean, I'm not afraid to leave the house without make up, but I also feel MUCH more secure with a little bit of color on my cheeks and some mascara to give the old eyes a lift. Just me. Even if I'm going to the gym, I'm putting on a little make up.
Because I would rather not scare everyone in my path!
Finally – a pair of cute shoes goes an awfully long way. They can make or break an otherwise drab outfit. I mean, even a skort can be dressed up with the right pair of shoes.
Hmm? What's that? Forget trying to make the skort sound good 'cause you're not buying it? REALLY?!
Is it time to give up on the idea of the Skort? *sigh* Fine…back to the shoes.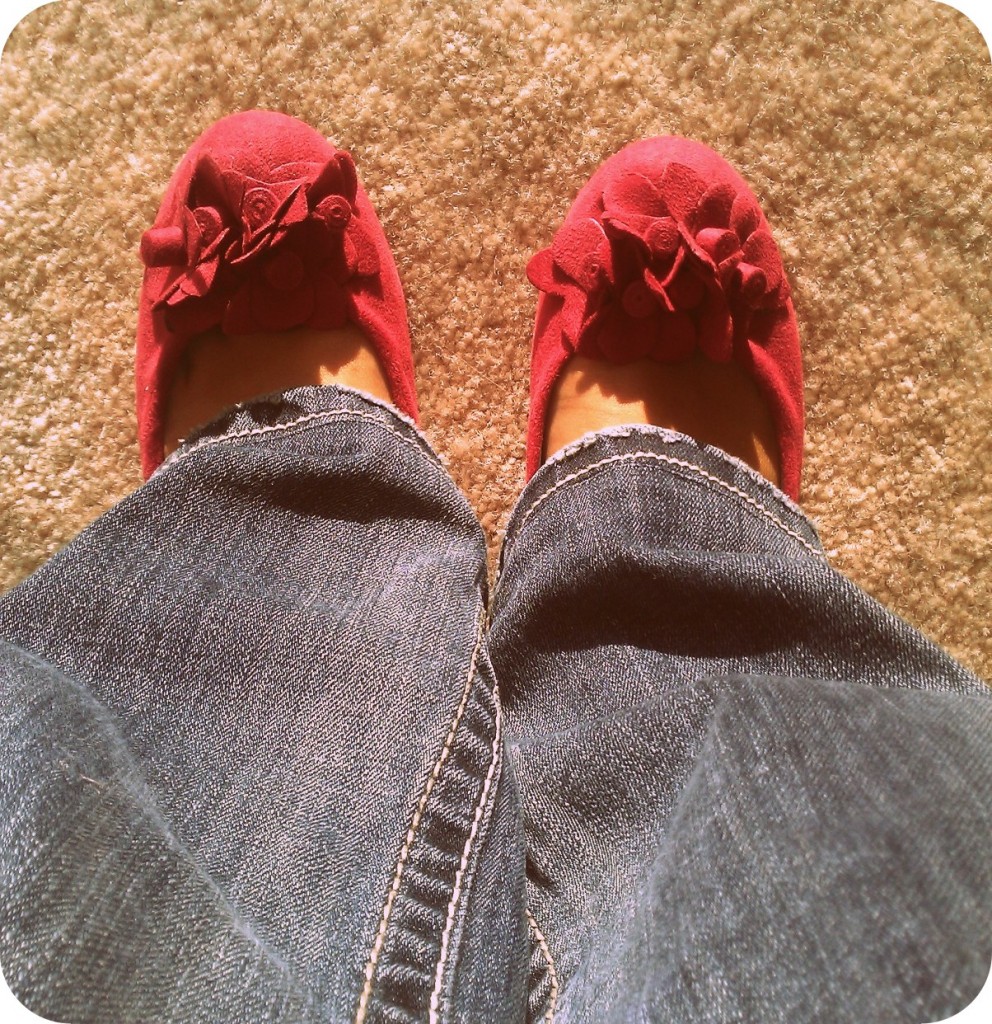 Listen, just because I have three kids, am nestled somewhere in my thirties and drive a minivan doesn't mean I have to abandon all hope of dressing sassy. Even if I'm headed to the gym, I can do so looking cute and put together. I can look like a mom without LOOKING like a mom.
Know what I mean?
Have any cute fashion tips for us frazzled, busy Moms? Do share!
*PS-Please know this is all written very tongue in cheek. It's not meant to offend. Here's the obligatory winky face emoticon so you know I'm only writing in jest:  😉