I am in total vacation mode.  I cannot think long enough to put together a coherent sentence most of the time (because I'm relaxed, though I have admittedly had a few Margaritas, an amazing Sweet Tea Mojito and some wine…not all today, of course…Sigh.  Never mind.)
My point is – blogging and writing are not on the top of my list.  That's a good thing.  I needed the break.  But I feel bad – like I'm letting my readers down (all ten of you).  So I'm sorry.  Not so sorry that I will promise to regale you with witty tales of our beach days, of coures, but sorry nonetheless.
Ahem.
The weekend was fabulous, but went by far too quickly.  Lee arrived Wednesday night.  We celebrated our anniversary on Thursday with our kids.  We went to the beach, we swam in the pool, we ate dinner out with my parents where Sloan got to experience his first grouper sandwich (it was bigger than his head and he managed to finish almost all of it).  Later that night we snuck away to our favorite spot on Clearwater beach where we sat next to the firepit and watched the sun set whilst drinking the aforementioned Margaritas.
Bliss.
We took a boat ride this weekend, we swam a lot, we relaxed, we tried paddle boarding for the first time, we attempted to kayak on the paddle board together only to realize there was no way we were going to make it without becoming shark bait, we played games on my mom's ipad and proceeded to fight over it because we all wanted to play something different, we took naps – we vacationed.
Then Lee went home and we all cried.  But the kids and I have another week and a half here and we have plenty of fun in store – including a trip to Busch Gardens.  For now I will leave you with a few photos because I'm so tired that my eyelids are waving the white flag and my brain is threatening to implode.
I hereby give you – The Weekend.
One of our favorite things to do with the kids is take them to The Sand Pearl at sunset.  Lee and I sit by the fire and the kids run around in the sand with glow sticks.  A massive lightening storm foiled our plans the other night, but after the storm was over we walked down to my parent's dock to see this spectacular sunset.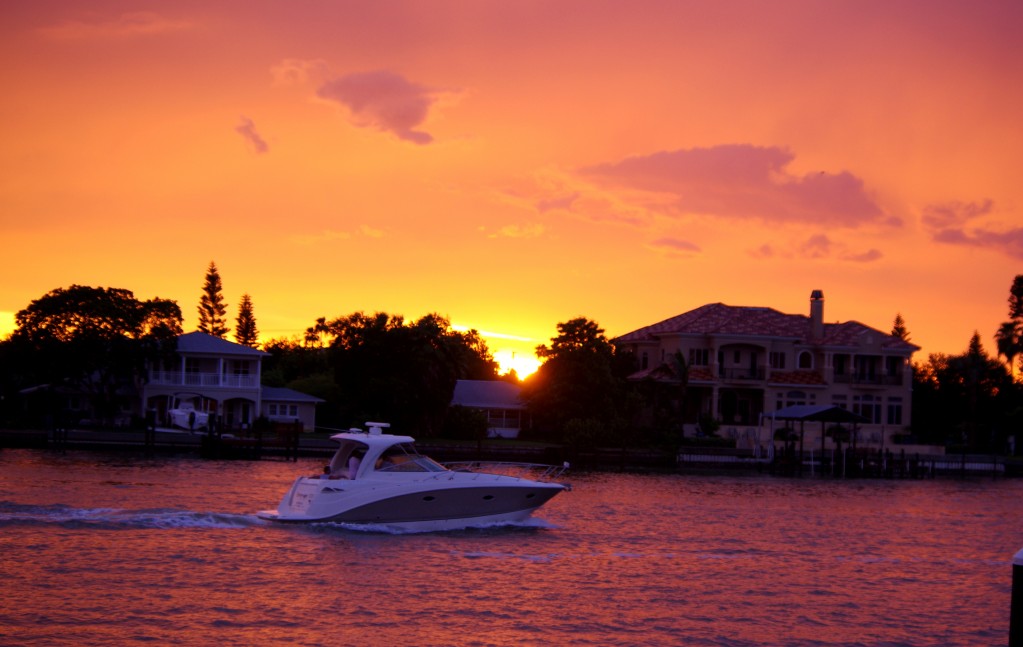 Since Landon was so little the last time we came here, it's been fun to watch him rediscover Florida.  He is a fish, refusing to get out of the water every time we swim.  He loves the sand and has found a particular fondness for chasing seagulls.  All around he's having a blast.  The only glitch is bedtime.  He still sleeps in a crib at home.  Here, he's on an air mattress in the same room as Sloan and Tia.  He seems to think that bedtime is party time every night.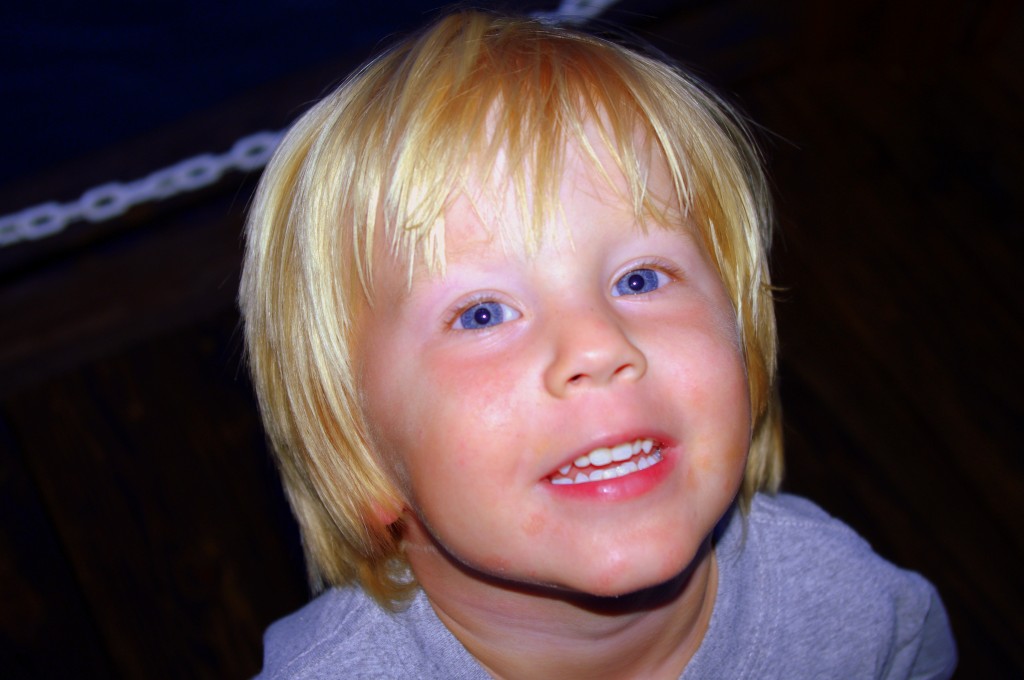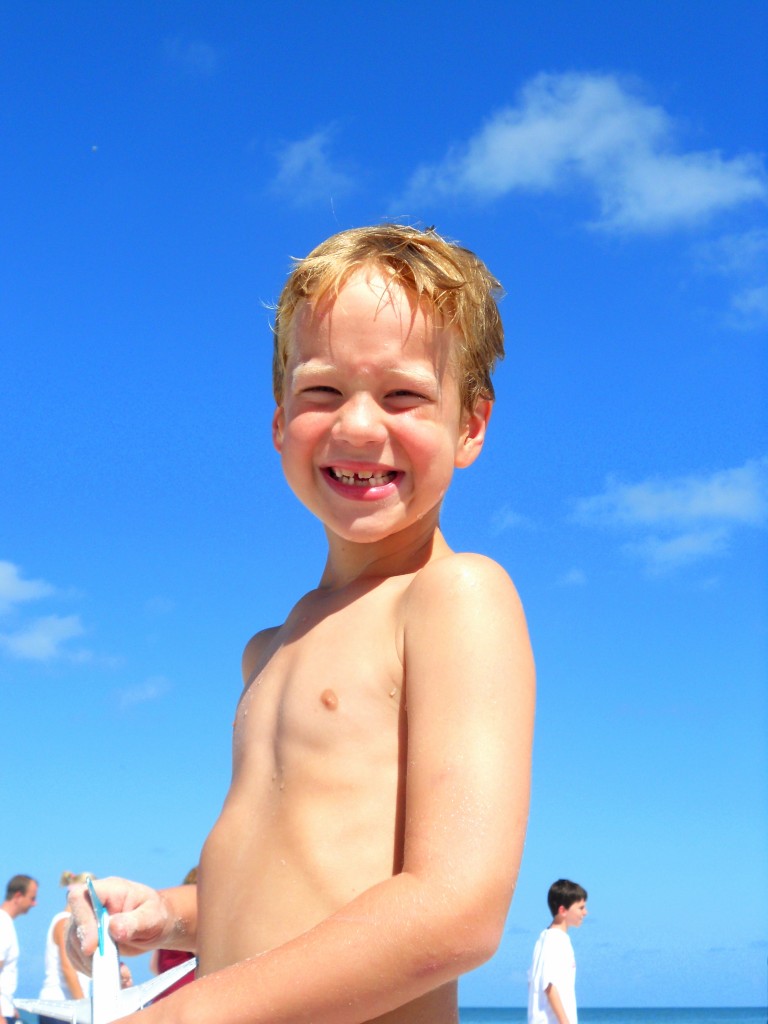 We spent Lee's last morning with us at the beach where we made new friends, swam and dove for Sand Dollars.  Sloan and Tia each collected five or six.  They are now sitting in a bucket of bleach so that we can paint them and turn them into Christmas ornaments.
And finally – Lee found this on the ocean floor while diving for Sand Dollars.  It's not exactly buried treasure, but it gave us all a good laugh.
Lovely.
One more thing – Clearwater is on the Gulf side of the state.  And there is not a drop of oil here.  But their economy is hurting.  It's very sad.  So if any of you have a trip planned down here that you're considering cancelling because of oil, please don't!  It's gorgeous down here and the water is perfectly clear.  Just wanted to throw that in.
Happy Monday.