I have one girl sandwiched between two boys. This means that most days, she is more tomboy than princess, more frogs and snails than sugar and spice. I love that about her, but I must confess that every once in awhile, when she starts acting like…well, a girl, it kind of takes me by surprise and I find it to be breathtakingly adorable.
This week, two of my cousin's daughters are staying with us while their parents take a much needed vacation. These are two girls that know exactly what it means to be girly and Tia? Well…she's kind of eating it all up.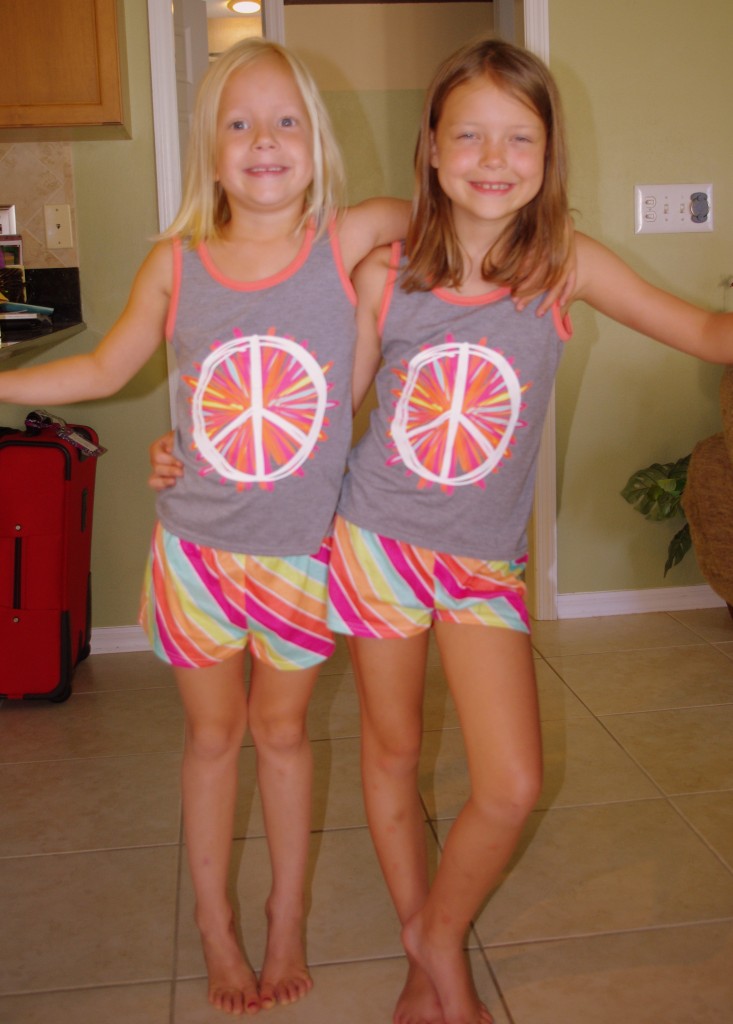 These two are pretty much joined at the hip. If I can't find them they are either outside roller blading/roller skating, or they are in the bathroom fixing each other's hair, which you would find hilarious, too, if you lived with Tia and had to suffer the angst of daily just getting her to brush her hair.
We spent some time Father's Day morning at the beach where the sun shined beautifully, the breeze drifted lazily, the water glistened perfectly and the children all thought they were going to die of starvation. We left after an hour because it seemed we would have had to perform a burial at sea if we didn't feed them rightthen!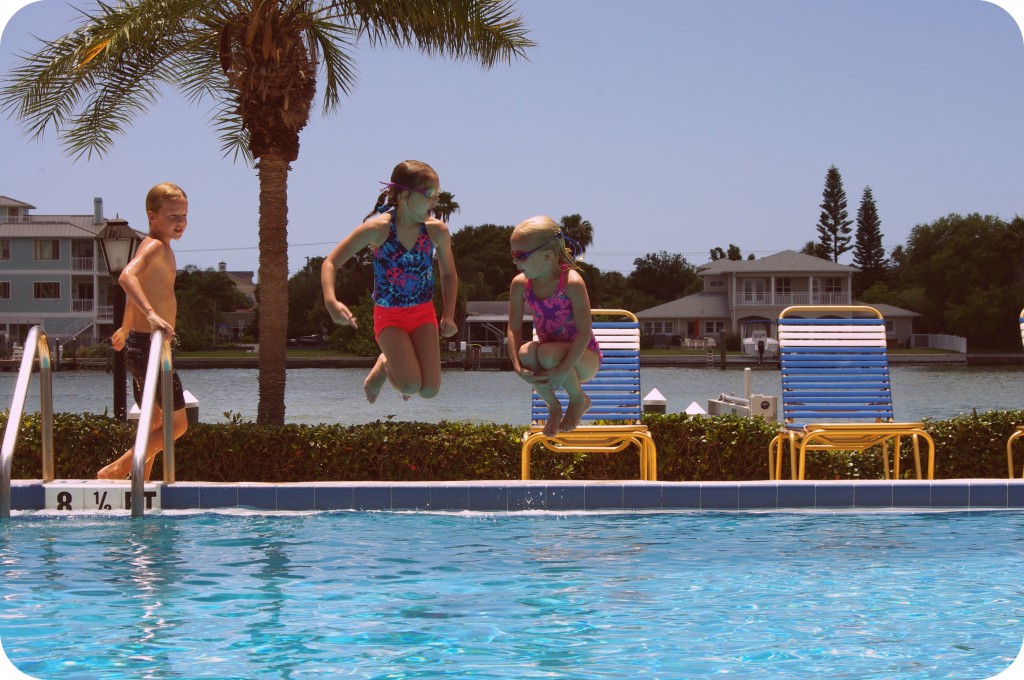 We've made full use of the pool this week, both at my parent's condo and at our house. So far they have swum multiple hours every day. This works in my favor because it means they're worn out at the end of the day and go to sleep quickly.
Amen.
During the morning hours we are doing VBS, which also works out in my favor because it allows me to gather my remaining bits of sanity and ball it all back together for a few hours. When we were preparing for the girls I thought, I'm already outnumbered with the three kids – what's two more?
Turns out two more is five.
Thankfully, these are two of the sweetest girls on planet Earth, which makes this whole experience a lot more fun and hilarious…and noisy. Three excited girls sounds like fifteen girls when they are gathered in one room.
Last night I took the three girls to an early VIP screening of Brave in 3D. Friends, you haven't lived until you've sat behind three little girls watching a hilarious movie and hearing them roar with laughter. It was seriously the best, particularly listening to Tia because she has a super deep laugh and when she gets going, she cannot stop.
Loved the movie. Love these girls. I also, after seeing Brave, love Scotland. I'm trying to figure out how we could possibly work it out to move there…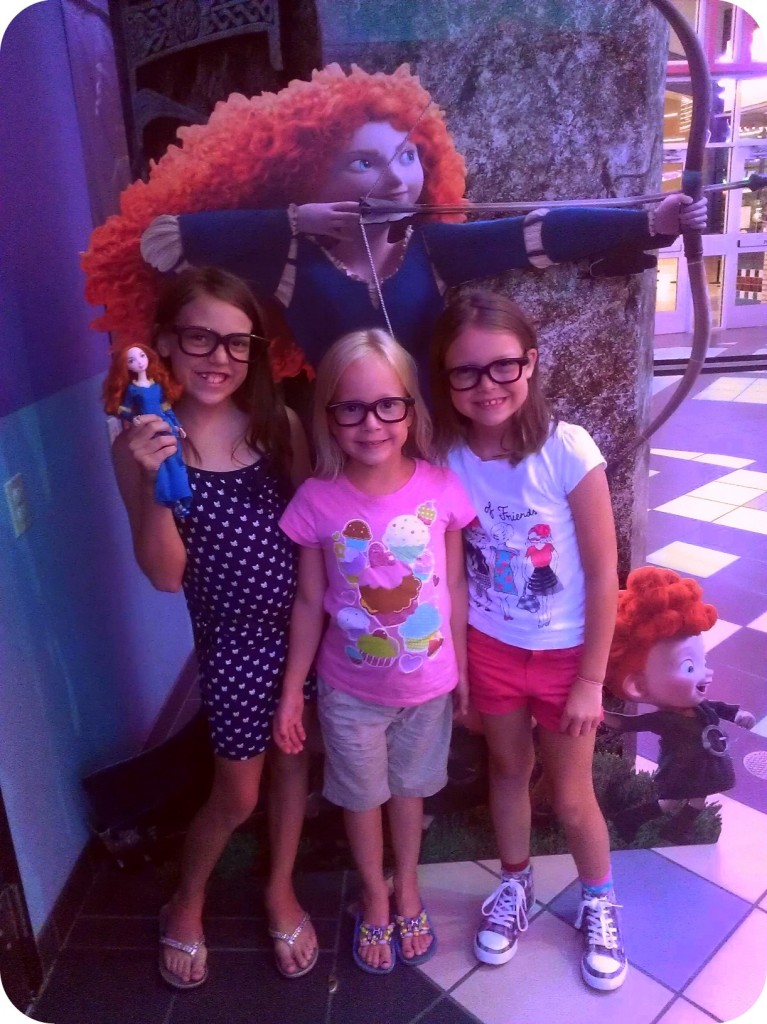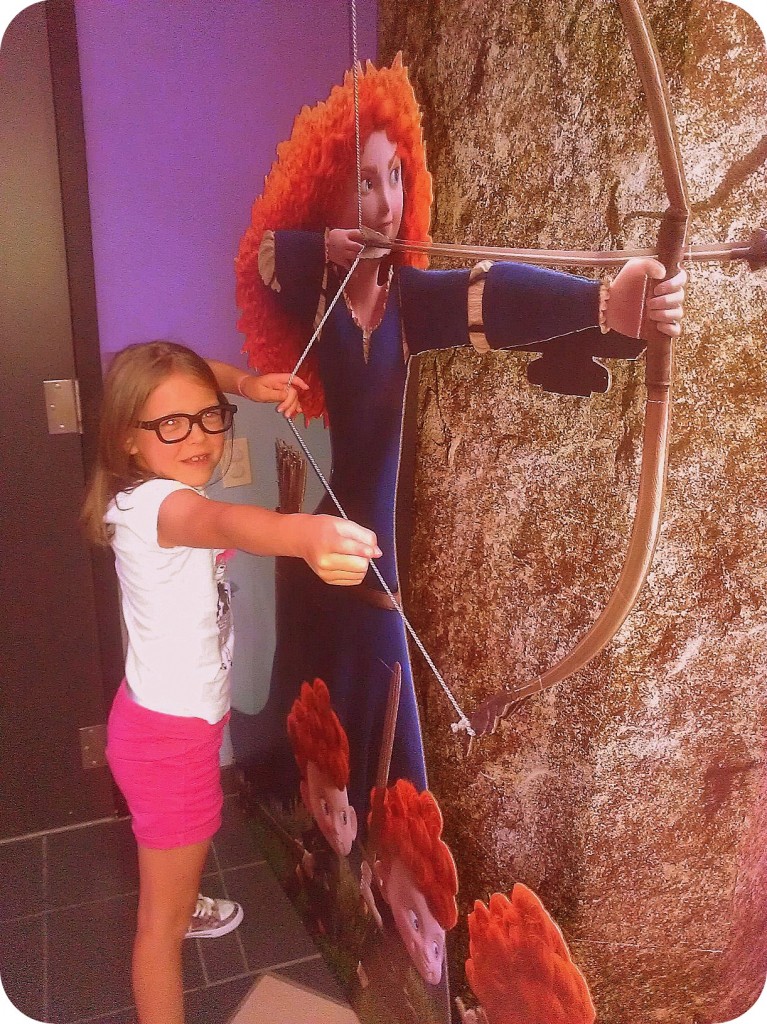 My advice to you this week is two-fold – First, go see the movie Brave. It's awesome and so, so funny. (Save yourself some money, though, and skip the 3D).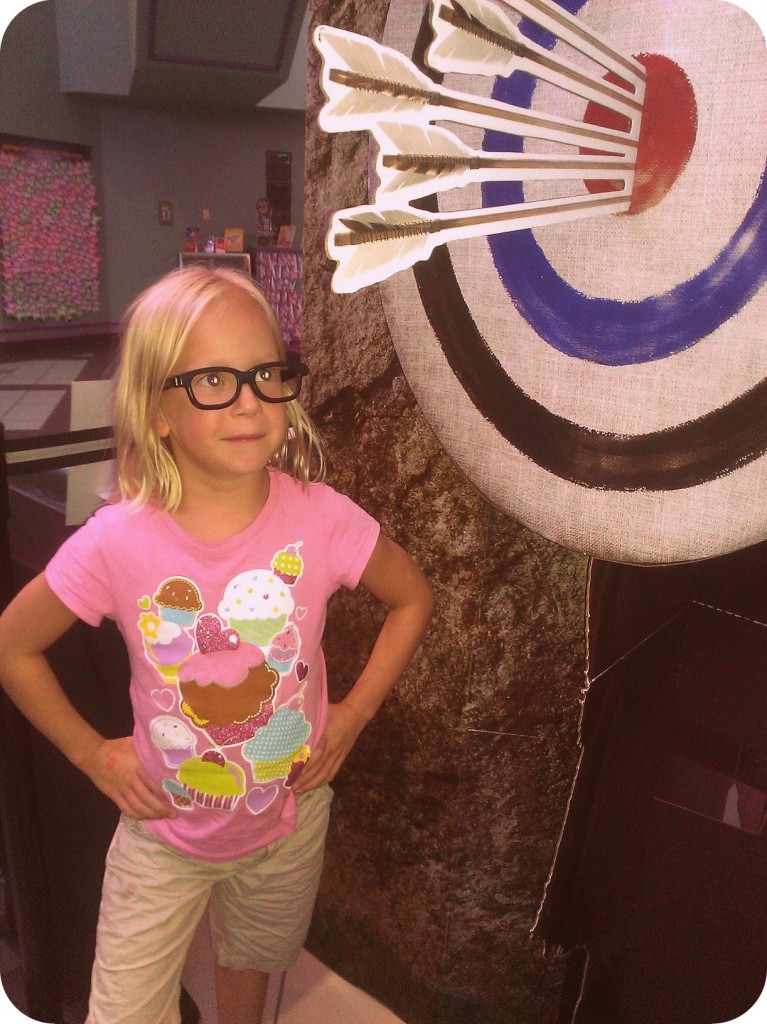 Second, spend some time with some little girls and see if you don't find life to be a little more hilarious and a lot more pink. I dare you to spend ten minutes in the same room as three elementary age school girls and not crack up.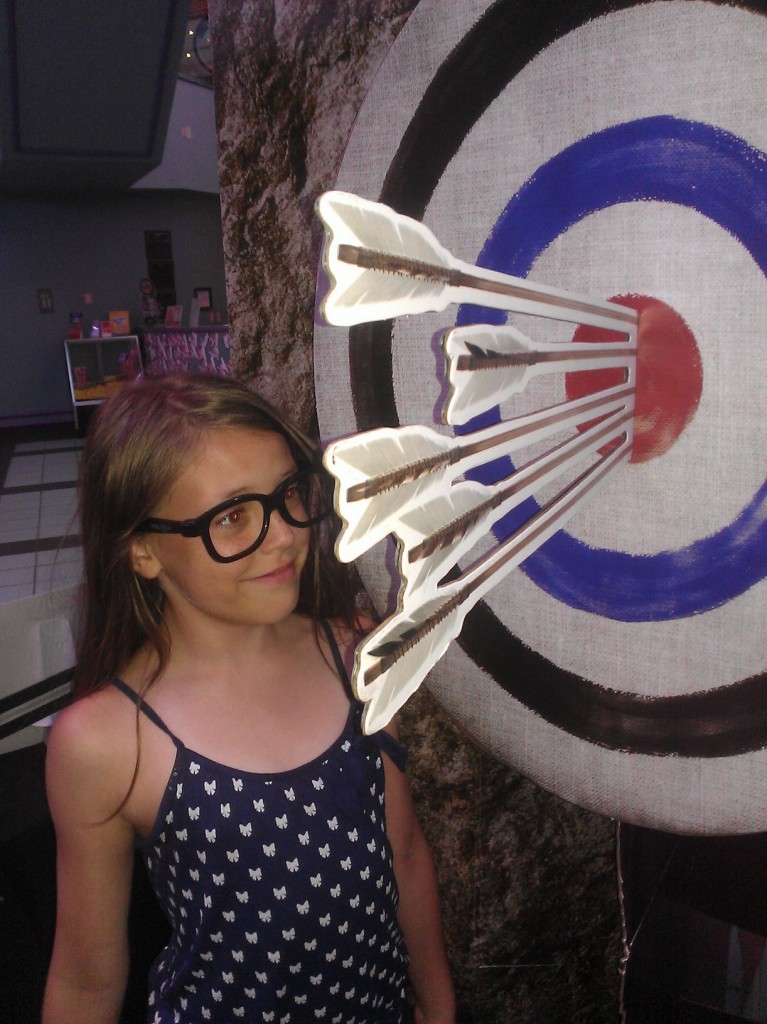 What are you up to this first official week of summer?