On Wednesday, after yet another fitful night's sleep, I forced myself out of bed, threw on my running shoes and pushed myself out the door before I had time to consider the ramifications of my actions. I started running before my not-totally-alert brain could convince me otherwise.
I was about a quarter mile in when my brain issued a "What the BEEP?" signal to the rest of my body, at which point my lungs constricted, my legs turned to lead and I remembered how much I have always hated running.
But still I kept going, because while I may hate running, I hate defeat even more and I simply cannot let my body defeat me this way.
It's been a long, hard month and a half, which has left me feeling sad, tired, sluggish and trapped under the weight of so much heaviness. Beyond the potentially failed adoption, there have been family issues, hurting friends and looming changes that have so weighed me down that the very act of smiling began to feel tiresome.
So I'm making some changes. Change number one – I'm spending a little less time online. For the most part, the people I interact with online are beautiful, wonderful, encouraging, happy people. But I'm also prone, at this time, to drift toward sites that discuss the current adoption situation, and I dwell on the faces of the children who made it home and it makes my heart ache.
So, I'm stepping back a bit to let my heart heal and to let God realign and reconfigure the dream a bit. He's doing that, by the way. God is completely and totally shifting things around for both Lee and I. It's exciting and scary and heartbreaking and relieving and it's still developing. I don't totally understand what He is doing or what next step we need to take, but I feel confident that He's not done with us yet.
I just need some time to let go of the dream the way that I saw it playing out.
Second thing I'm doing is drinking more water and tea, taking vitamins and trying to sleep more. The sleep thing is tricky, though. Darkness and quiet foster too much thinking. I'm working on shutting my brain down at night.
The third thing I'm doing is exercising, because it produces endorphins that help combat sadness, stress and fatigue. Incidentally, I quote Elle Woods from Legally Blonde every time I lace up my shoes to work out:
"Excercise gives you endorphins. Endorphins make you happy. Happy people don't kill their husbands…they just don't." Elle Woods
Ha! That quote makes me happy. It should also make Lee happy, too. And make him feel safer at night…
So back to exercise. Working out has always been a big part of my daily life. I wake up, I eat, I work out, I go about my day. That's been my routine since college. But lately, particularly the last year, I've lost my workout mojo. It's just been hard to stay motivated.
Add stress and heartache to the mix and you have a recipe for disaster. Remember, I am the wisp of a girl. Letting myself get lazy is not healthy. There's also the added stress of this being the year I turn 35, which doesn't help matters. I've officially dubbed the next five months Operation Kick 35's A$$ Bootay.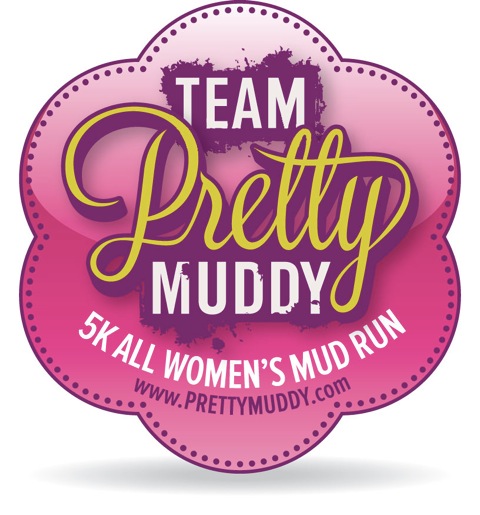 In an effort to stay on top of this very important part of my road to emotional recovery, I have joined up with Team Pretty Muddy as one of their Tampa bloggers! I'm so, so excited about this partnership for a few reasons.
One, it just sounds like fun. Running a 5k? BO-RING! Running a 5k that exists entirely in the mud and has slides? SO FUN!
I am already recruiting my local team of runners and if you want to join us, let me know because the more the merrier in my opinion! I plan on running a few times a week so that I can at least survive the run without complete and total embarassment, although I did inform my potentail teammates last night that should the running portion of the race be over my head, I will totally fake a sprained ankle.
I'm not too proud to take myself out of the race if it means saving face…
But really, it's only 3.2 miles and it's in the mud! It can't be that hard, right? Right?!
It's taken me two days to recover from the one measly mile I ran on Wednesday. I think I have my work cut out for me….
If you want to join me in this year's Pretty Muddy Race, visit the website and register now, then let me know so we can plan our post race party! *wink, wink*