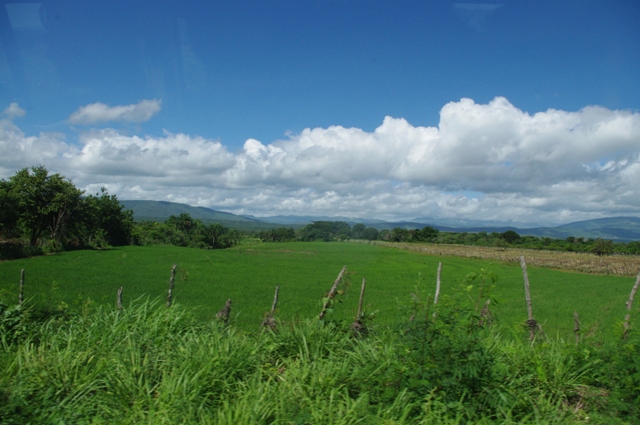 If writing a book is like running a race, then writer's block is like the cramp that doubles you over at mile 16. <–Click this to tweet!
Any runner will tell you that the worst thing you can do when you get a cramp is to stop running and sit down, because odds are you will not be able to get up. Runners take time to slow down their pace when legs cramps set in. They hydrate their bodies, stretch, then begin again, slowly giving their legs time to recover.
The same goes for writing.
When you sit down to write and the words don't come, the best thing you can do is slow down. Give your mind a little time to recover. It's an intense business, writing a book. It requires you to dig deep into emotion, deep into research. When you first begin a book, your brain is running a mile a minute. You likely have trouble sleeping at night, and your concentration during the day continually drifts toward your project.
When you finally begin writing, it's often a huge brain dump as everything you've thought comes spilling and tumbling out, sometimes coherently, sometimes not so coherently. This can go on for days, or even months, but eventually your brain will go on a bit of a strike.
You'll sit down at the computer, stare at the white, and your mind will go completely blank. This is inevitable, so don't panic. There are a few things you can do when you hit that plateau to keep yourself in the race.
First and foremost, take a day off. Close the computer, pick up a book, and read. There is no faster way to get the creative juices flowing than a quiet room and a good book. Read something that will inspire you, something that will allow your mind to quit running for a few minutes. This is equivalent to the runner who stretches his cramped muscles. Your brain is still engaged, but you're allowing it to stretch.
Take a walk. God has painted this world with so much beauty, and each turn gives way to inspiration. A word of advice, when you take your walk, leave your phone behind. I am the worst about heading out the door with my phone in my hand, as though the world might stop turning in the thirty minutes that I'm not connected to it.
Silly.
When you are mired in writer's block, it's best to get away from social media all together. You want to give your brain a break, not shut it down completely. Engage your mind in ways that leave you inspired, not that further suck the life out of you, and social media can suck the life out of us in a hot second, amen?
Sometimes it's good to just work on something else for a little while. If you can't figure out where to go next with your character, then write a short story on a completely different topic. Don't write it to share with anyone else, write it to simply keep your mind active and moving. This is akin to a runner who keeps on walking through the cramps. Don't stop running – just slow down.
When you've had a little time to recharge your batteries, open up your book and re-read the last ten pages you wrote. Don't start at the beginning because you run the risk of getting overwhelmed, or of wanting to make edits and changes. Read just the last ten pages (or last chapter), and see if there's a spark. If you still don't feel ready to move on, it's okay. Give yourself a little more time.
But don't wait too long. Sometimes, a new wave of inspiration will hit and the words will flow again. Other times, they'll just trickle out. You may even need to force them out for awhile.
Eventually, though, with a little time and patience, you'll find that you're ready to write once more, and with the finish line firmly in sight, you'll press forward until the very end.
The point is this: writer's block is real, and it is inevitable. When it hits, don't panic. Just ride the wave until it passes, and enjoy the break knowing that when you come back your writing will be stronger, better, and more inspired.
Have you encountered writer's block? How did you deal with it? 
This is part of a 31 Day series on becoming an author. To read all the posts in this series, click here. To stay up to date on my daily posts through email subscription, enter your email address in the top left corner.