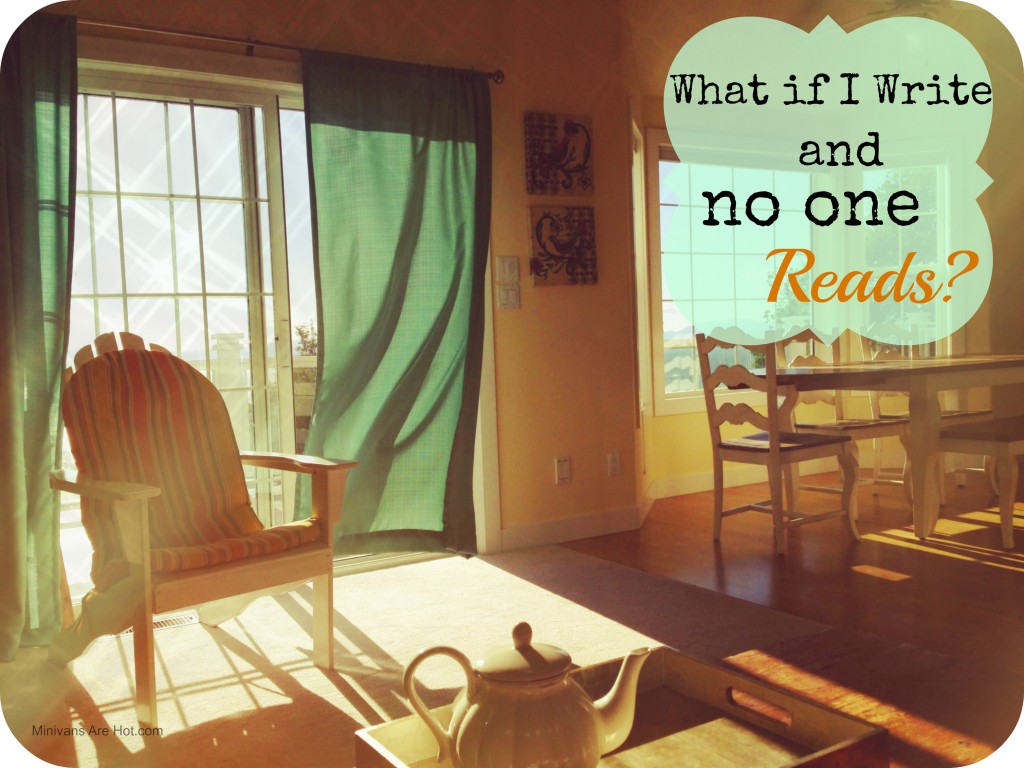 We artists are a self-conscious bunch.
Indeed, most creative types struggle with the ever present monster of doubt lying securely on their shoulders. We put on a brave front before the crowds, but we're human and at our very core, we just want some validation. We want you to like us.
When you pour your heart and soul into a project, you long for nothing more than to hear that it meant something, that your worked wasn't for naught. As a writer, I constantly balance the desire to tell stories with the nagging fear that no one will read them. But what is the alternative? 
If you give in to that insidious, nagging voice of doubt, the only alternative is to stop writing. You can tuck those words away and try to ignore them, but in so doing you will always feel incomplete. So really, the alternative is simply unacceptable, because the alternative is giving up.
So what do you do?
You write. 
You write not because you hope people will read, but because writing is inside of you. It is who you are, not something you do. You are a writer, so write! Give little concern to whether your words are read by a few, by millions, or by no one at all. In fact, it's a good idea to save some of your writings for your eyes only. Practice writing for no one, because when you do you end up writing for pure enjoyment, and that is when magic happens. <–Click this to tweet.
So…what if you write and no one reads?
Write anyway.
This is part of a 31 Day series on becoming an author. To read all the posts in this series, click here. To stay up to date on my daily posts through email subscription, enter your email address in the top left corner.