There's a reason why writers and musicians are called "starving artists." Out of the gate, we don't get paid well…or at all. We write for pennies, for nothing, for the satisfaction of having someone say they liked it.
We don't write to become millionaires.
Finding time to write can feel like a monumental challenge, because when you receive very little return for your work, it's easy to view it as a waste of time. When the laundry piles high, the floors are layered with dirt and the cupboards grow bare, you start to feel the burden of responsibility tear at your desire to create. It pushes and pulls, twists and tugs, and suddenly you feel entirely overwhelmed.
When is a good time to write?
Once again, there is no good answer. When you find time to write is entirely up to you. Your days will always have a few cracks in them, and it's your job to figure out how to make the most of those blessed quiet moments.
The fact of the matter is this – I don't get paid to watch television, to surf Facebook, to scroll through twitter or to read books, and yet I find time to do all of those things. Most of those things I can do in a crowded room, which is my justification for indulging in them, but some of them I can do without for a time, and in so doing, I may be able to open up an entirely new window of time in which to work.
Not everyone reading this post is a mom – I understand that. But I also know that the vast majority of you are mothers, and I want to speak to you especially right now.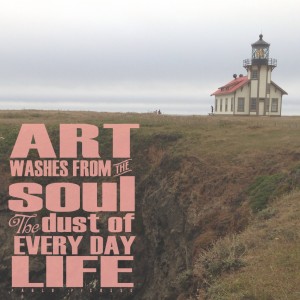 I know where you are, and I know how hard you're working. I know that you are so much more than the little ones into whose lives you're pouring every last ounce of energy. You have dreams and aspirations. You have desires and perhaps even a little ambition. But along with all those things, you also likely possess a heaping portion of guilt.
You feel guilty for neglecting your home. You feel bad for serving up frozen pizza…again. You lament the never ending pile of laundry, the bathrooms that refuse to stay clean and the funky smell in your minivan that just. won't. go. away.
In the middle of all that, there is this thing that you desire so badly. You want to write, to tell a story, to share a lesson learned or a tip that would help others. But how? How do you do it among all the other things that need your time?
I get it. I've been there. I'm still there.
Mothers, I'm here to give you one giant piece of advice. Imagine me handing this to you tied up with a nice, big bow. It's wrapped in sparkly paper and glistens brilliantly in the afternoon sun. Ready for it? There is no guilt in that pile of laundry, or the dirty dishes in the sink. There's no guilt in sitting down at the computer while your kids watch a movie, and there is absolutely nothing wrong with everyone wearing socks in the house so they don't notice the dirt on the floors.
Write, my friends. Find the time to do it, and don't feel bad that you did. You may not make a cent off your words, but you'll still receive reward.
My grandmother was an avid writer. You've never seen her name in print, and her books won't grace the shelves of a bookstore, but they sit on my shelves. After she passed away, my mom gave me several of her journals. The pages were filled with scrawling cursive, chicken scratch describing long days on the mission field in Turks and Caicos.
Her words are magic, and I am so thankful she took the time she did to write poems and songs. She told stories about her children, my mom and aunts and uncle. She poured out her love for her husband, the grandfather I never got to meet because he died before I was born.
Make time to write, friends, and don't ever feel guilty about those stolen moments, whether they be early in the morning, late into the nighttime hours, or in the middle of the day when young ones are busy tearing the house apart.
Fill the cracks of your days with the words of your heart, and let your story skip across the page. It may not grace the shelves at Barnes and Noble, but who knows what bookshelf you could end up on someday.
Your turn to share! When do you find time to write? How do you carve out moments of your day to create?
This is part of my series, 31 Days to Becoming an Author. To check out all the posts in this series, click here. To receive posts daily in your inbox, please fill out the box in the top left sidebar. Thanks for stopping by!