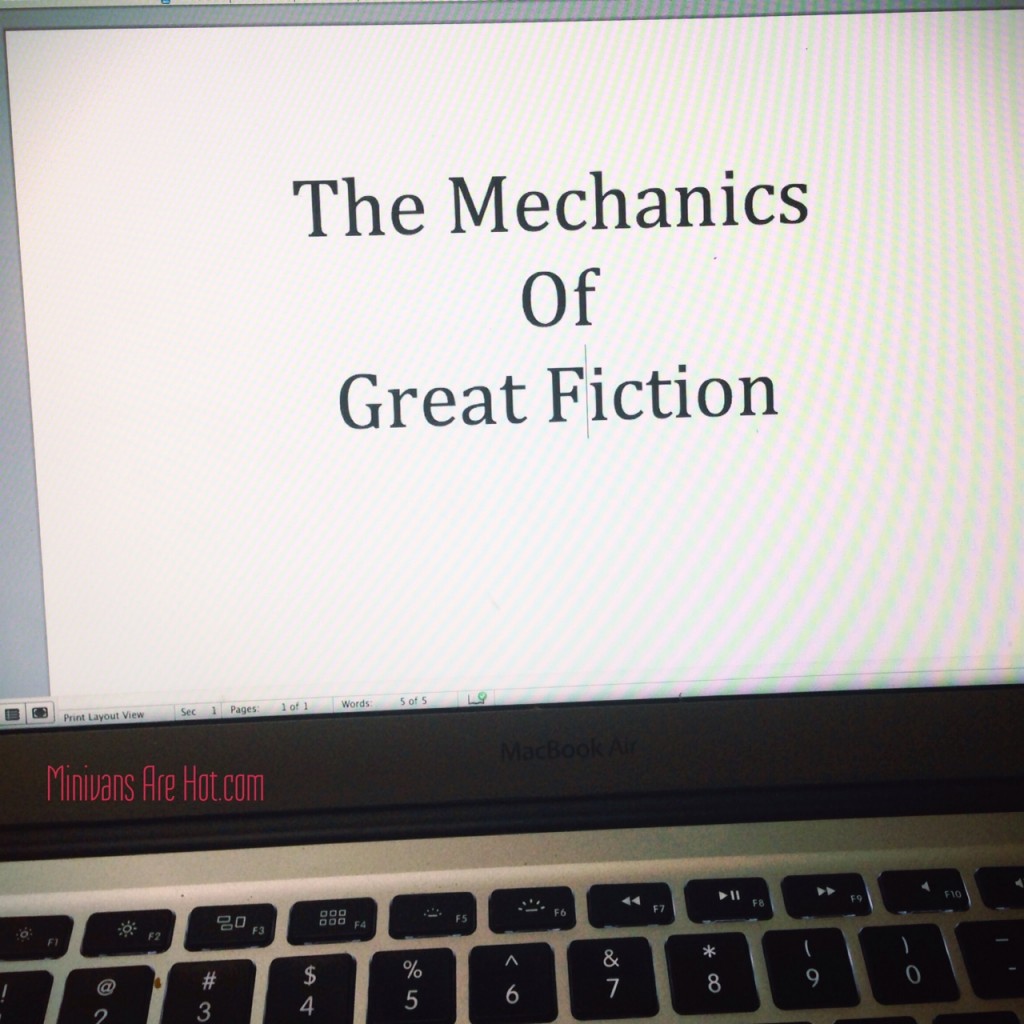 Fiction storytelling is an art unlike any other. It requires a writer to merge imagination and real life in such a way that makes the seemingly impossible appear plausible, the horrific seem touchable, and the base nature of man to seem comprehensible.
A work of fiction cannot be merely a story. It must tell a story. It shouldn't confuse the reader, no matter how twisty the plot. Good fiction takes the reader from point A to point B. Great fiction makes them want to take the journey again.
I have edited really, really good fiction. And I have edited fiction that made me want to bleach my eyeballs. The main difference between the two lay completely and wholly inside the writing that surrounded the ultimate message.
Why don't we start with that message. A fictional story will ultimately have some sort of message. The stories that have withstood the test of time all go beyond simply telling a tale. They examine the heart of mankind, of love, of good and evil. They explore heartache and redemption from inside the character's heads. They dissect the politics and prejudices of the time and reveal the very nature of who we are as human beings.
Fiction can do these things through a simple concept, or through a plot that's twisted and convoluted.
And to be clear, we are discussing great fiction here. Not just good, or decent fiction, and certainly not the poorly written material that often muddles bookshelves.
Beyond the message conveyed in a great novel, there are other important and necessary components needed to take a novel from good to great. First, interesting characters that are well developed are key to hooking your reader. In addition, a great work of fiction will employ all five senses. Readers will see and hear the characters and settings. Description is so vivid in these books that the reader is transported from the couch to the place of which they read.
Consider briefly this passage from Victor Hugo's Les Miserables:
"Fantine threw her looking-glass out the window. Long before she had left her little room on the third story for an attic room with no other fastening for a latch…She no longer had a bed, she retained a rag that she called her coverlid, a mattress on the floor, and a worn-out straw chair…She had lost her modesty, she was losing her coquetry. The last sign. She would go out with a dirty cap. Either from want of time or from indifference she no longer washed her linen…She had a strange brilliancy in her eyes, and a constant pain in her left shoulder near the top of her left shoulder-blade. She coughed a great deal…

She felt herself hunted down, and something of the wild beast began to develop within her. About the same time Thenardier wrote to her that really he had waited with too much generosity, and that he must have a hundred francs immediately or else little Cosette, just convalescing after her severe sickness, would be turned out of doors into the cold upon the highway, and that she would become what she could, and would perish if she must. 'A hundred francs,' thought Fantine. 'But where is there a place where one can earn a hundred sous a day?'

'Come!' said she, 'I will sell what is left.'

The unfortunate creature became a woman of the town." Victor Hugo, Les Miserables
Do you feel her desperation? Can you smell her surroundings and hear the rasping, wretched cough that wracks her body? This passage, which I have spliced a bit for sake of time, expresses a depth of emotion that gives the reader a sense of Fantine's oppression. She had nowhere to turn. She sold her hair, and her two front teeth. She was worked to the bone, desperately ill, the bottom of the rung in impoverished Paris.
Victor Hugo could have written:
"Life was hard, and times were desperate. Fantine, worked to the bone, sought endlessly for a way to keep up. During this time, she received a letter from Thenardier informing her that Cosette's situation was bleak and a hundred francs were required immediately, or the child would be turned out and left on her own. Left with nothing but a desperate longing to save her child, Fantine turned to the streets and sold the only thing she had left."
That's a poor rendition of the first passage, I know, but the point is to show you the difference between telling us about a character's desperation, and showing us her desperation so closely that we feel it ourselves. 
There is much, much more that goes into writing great fiction that I simply don't have time to go into today. I feel like I'm doing a disservice to the art of storytelling in this one short post, but thankfully I am not finished talking about it yet! For today, I'll direct you to this article, which has some great pointers, and I'll ask you to keep coming back as we will dive further into the art of character development, writing in the active voice, developing a killer storyline, and how to best employ grammar to your advantage.
In the meantime, I will leave you with a short list of great fiction books that have impacted me:
Anna Karenina
Jane Eyre
Les Miserables
The Poisonwood Bible
The Harry Potter series
The Help
Pride and Prejudice
The Kite Runner
(To be clear, this is just  a short list of books that have left such an impression that I've read them all more than once. I've read a lot of really, really great books, but this short list will forever remain on the top of my list of favorites.)
What are your favorite fiction books? What stories have so impacted you that you will never forget them?
This is part of a 31 Day series on becoming an author. To read all the posts in this series, click here. To stay up to date on my daily posts through email subscription, enter your email address in the top left corner.