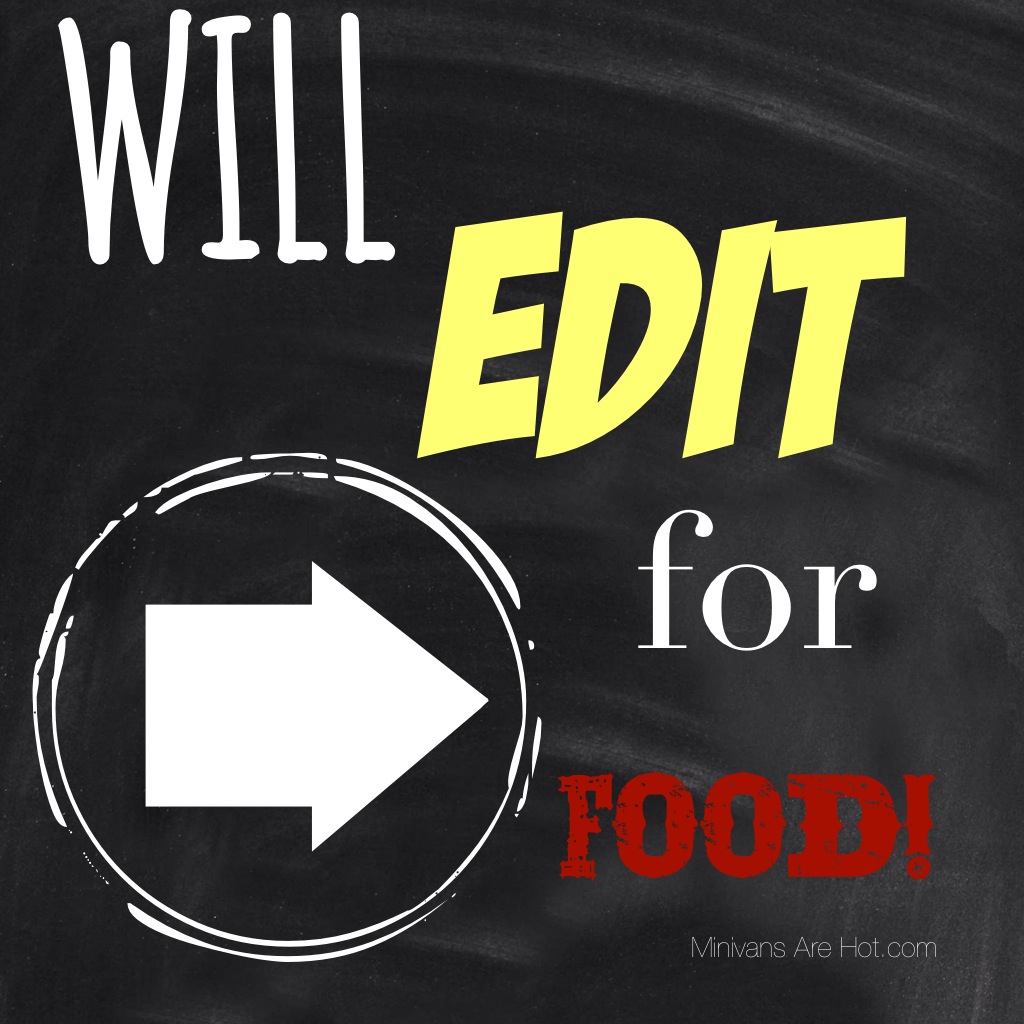 After dipping my toes into the world of ghostwriting, I found myself with more of an appetite for the writing process. I wanted to have my hands firmly inside the business, but in a way that allowed me to stay home and raise a family. Early on, I found that editing was another good way to pull in some cash, but in a way that provided me the flexibility to structure my days with some freedom.
Editing is an art, and I won't claim that I am a master artist, but I am a hard worker, and I'm never afraid to look things up and double check my work. There is really no room for pride when you're editing, because perfection is the expectation, and we all fall short of perfection now and again.
Another great way to make a little cash on the side is to acquire work as an editor. Not only will this allow you to earn an income, but it will also strengthen you as a writer. When you're forced to dissect someone else's writing, you learn quickly what works and what doesn't. You're also forced to come to a working knowledge of grammar, and this will only serve to bolster your work as a writer.
It's important to note that proofreading and editing are two very different things, and you will want to set fees accordingly. When you proofread a manuscript, you're really looking at the big picture. You're helping guide character development, making editorial suggestions that further the message of the story, and ensuring that the writing is communicated clearly. You're looking at the  writer's idea and making sure that it is organized in a way that makes sense.
Proofreaders look for awkward transitions, confusing dialogue, and in general work to strengthen a manuscript on a macro level.
Editors dig a little deeper. Editors are the ones with the very strong coffee, and a very fine toothed comb. They dig carefully through each sentence, tightening everything up from the first word to the last. Editing is hard work. It is tedious, and sometimes very boring, but there is something grand about taking a manuscript that is just okay, and making it great.
Editors are the scavengers who dig deep into a manuscript and polish the little details. They strengthen the book on a micro level.
Not all writers are editors, and not all editors are writers, but it's good to have at least a basic working knowledge of one another's skills, as that will only make you better at what you do. If you're a writer who doesn't enjoy the art of editing, then it's important you start saving your pennies so you can have your manuscript edited by a professional. Before you start querying and sending out proposals, you want a manuscript that is as tight as it can possibly be.

If you're not comfortable editing, then this is simply an investment you must make.
As an editor, you'll notice every little thing when reading. This is a blessing and a curse. The curse comes when you simply cannot get through a book for lack of terrible writing. I've had to shelve several books in the past because the writing was so wretched, my brain began to go into spasms.
The blessing comes in a deep appreciation for excellent writing. When a book is written well, editors tend to get very passionately attached.
If you're looking for a way to make money on the side, you have a working knowledge of English grammar, and you enjoy a little bit of hard work, then editing is something to consider. The best way to get started in editing is to offer to edit books for friends. Tell people you're looking for work, set your fees low, and go for it. Be bold as you shape and mold the story. Know that you are the final piece to the puzzle, and that your involvement in a manuscript is the thing that will make it shine.
It's hard, but it's also fun…in a geeky, bookworm sort of way.
This is part of a 31 Day series on becoming an author. To read all the posts in this series, click here. To stay up to date on my daily posts through email subscription, enter your email address in the top left corner.