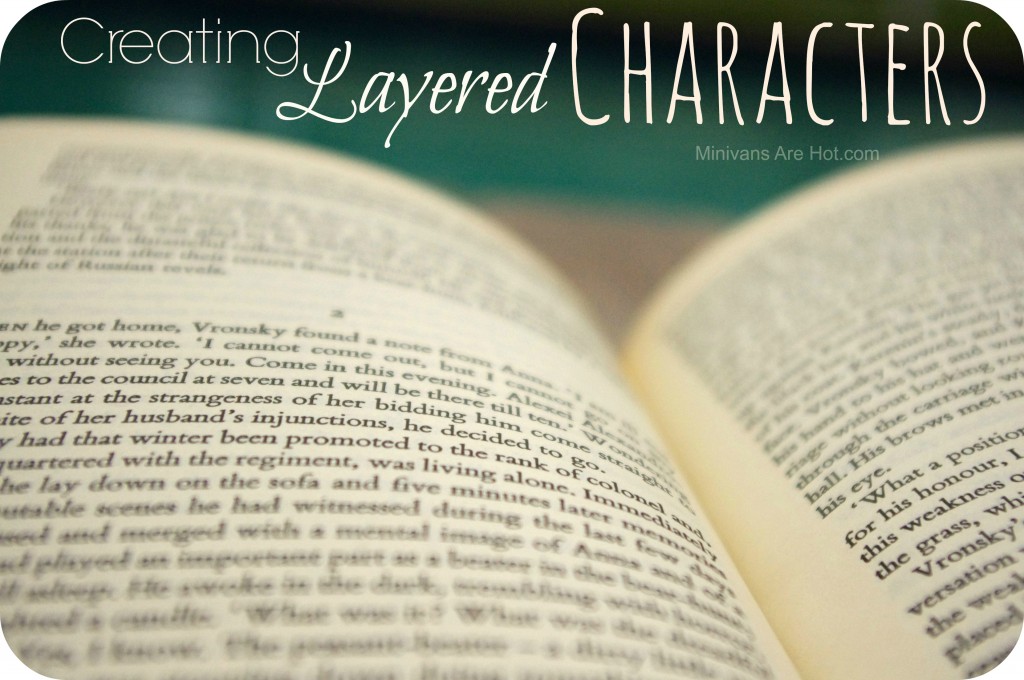 This is the post I am most excited to write, because character development is my favorite, favorite thing. I mean, if character development were an actual object, I would hug it and squeeze it and give it a pet name like Schmoopsy.
My nerdiness knows no bounds.
Character development is key if you're going to take your readers on a journey through your writing, because the fact of the matter is books are not plot driven, they are character driven.  Readers follow the characters to the place that you, the writer, are leading them. Write them well, and readers will enjoy the journey. Write them poorly, and people will wish they'd never started reading in the first place.
There are many facets to developing great characters, but the place you must always begin is observation. Watch people. Watch the way they move, the way they relate to one another, talk with one another, behave in a crowd, and behave on their own. And while you're at it, examine your own actions. Pay close attention to your thoughts, your frustrations, your fears and your joys. When you really look deep into the behavior of those around you, you will quickly see that nobody is one dimensional.
Great characters are not cookie cutter archetypes. The protagonist can't be 100% good, and the antagonist cannot be 100% bad. An evil man doesn't commit acts of evil for evil's sake. His end will always justify his means, and you must show us his point of weakness. Don't make us hate him alone, make us pity him AND hate him, and maybe even root for him to change. It's also important to remember that a strong protagonist must always be contrasted by a strong antagonist to provide ample tension in the novel. Why should the reader root for the hero? What do you want her to feel for the antagonist by the end of the book?
The characters must be real, and deep, and they must be on some sort of journey, whether it be physical, spiritual or emotional. By the end of the book, we have to see them go from one point to the other, whether the direction be positive or negative. The ending doesn't have to be happy, but there certainly needs to be a change.
Because it's fresh on my mind, I will use my own novel as an example here. I will preface this by saying that I am in no way claiming my book to be great fiction! I would not be nearly so audacious to make such a claim about my own work, especially when it isn't published. But I know a thing or two about developing strong characters, and while I'm still editing and strengthening the story, I do believe that I've created a few layered characters that I so hope to share with the world someday!
When I began my novel, I knew that one of my characters needed to be German. I simply could not address the subject of World War II Ukraine without diving into Nazi Germany. As I began my research, I found myself wildly intimidated at the thought of writing a Nazi character. I read countless books and memoirs, and I scoured websites filled with pictures that documented the atrocities caused at the hands of the Nazis.
As I began to write my young solider's story, I came across a series of photos that caused such a visceral reaction of horror and hatred that I didn't know if I could move forward. I felt deep anger at man's capacity for evil, and I feared that if my antagonist were German, I would create a one-dimensional monster to whom no one would be able to relate.
Yet I knew the story would be incomplete if I did not include this character, so I had to sit back, take a few deep breaths, and really dive head first into the very character and nature of mankind to find some way to identify with this young man. In fact, I had to go so deep into this process, that I had to leave my middle-class American mindset and enter fully into what it must have been like to grow up in Nazi-led Germany, in a household closely tied to Adolph Hitler.
I needed a reason for this young man's evil. I needed to find out what caused him to kill in such a wretched, heartless manner, and as I researched and explored, an amazing thing happened – this young man became my favorite character to write. I hated him, and I pitied him. I didn't understand him, but I empathized in his choices. I found myself pulling for him throughout the book, despite the fact that he was a terrible, terrible person. I so wanted to see him do good!
As writers, we cannot be afraid to tackle these hard things. Story is a great way to dissect the nature of mankind. We can't shy away from the evil in this world by painting it in a simple, one-dimensional package. Nor can we present a protagonist that dances in rainbows and speaks in limericks. Because really, isn't it true that the characters who impact us the most are always deeply flawed?
There are other things I want to cover concerning character development, but we're running out of time, so I will address them tomorrow, but for now, I'd love to hear from you. What do you find challenging about creating memorable characters? What questions do you have about character development that I haven't addressed?
This is part of a 31 Day series on becoming an author. To read all the posts in this series, click here. To stay up to date on my daily posts through email subscription, enter your email address in the top left corner.
Stacked books image credit: Tammy Labuda