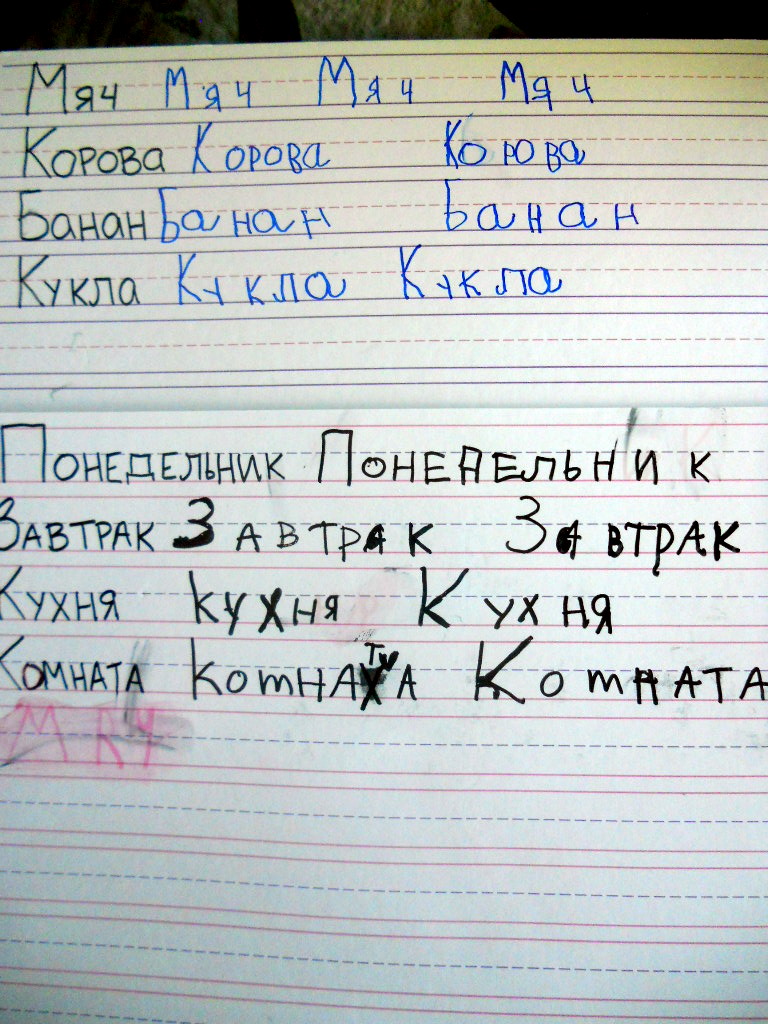 I was fifteen years old the first time I visited the former Soviet Union.  An entire world opened up before me in brilliant technicolor.  Amidst a backdrop of dark clouds, we stepped off the plane and my soul lit up.
"I'm coming back here," I whispered.  I knew because it was as if I had stepped into a place already familiar to me; a place that had been carved out for me long ago.  I just needed to find it.
Our trip lasted fourteen days, but I fell in love in less than a second.  It wasn't just the glamor of the foreign trip, though there was a bit of that.  We were only a handful of years removed from the fall of the Iron Curtain and as Americans we were still treated very much like royalty.  But it was more than that.  I felt like I knew those people.  Their language was like the chords of a melody to me and I soaked it up as though I had been ravenously searching for it my entire life.
It was love at first sight.
And I did go back.  I went back the next year and the one after that.  I minored in the language in college and while others in my class moaned and complained about the work, I asked for more.  I met with my professor in the afternoons and had him explain the grammar to me over and over (I still don't get it).  I bought book after book and in my spare time practiced translating stories.
I'm only now realizing how weird that is…
I went to Ukraine my junior year and lived with my adopted people.  It was the hardest and most wonderful four months of my life.
This has always just seemed natural to me.  It's felt natural to meet Russians everywhere I went and to befriend them…because they're my people.  I don't speak as fluently as I'd like to anymore, but the sound of the language still sets my heart aflight.  It is a melody that I can't describe and that has only been recently revealed to me as…odd.
When we lived in Texas and I coached at WOGA, I often attended the Russians only parties because why wouldn't I?  I fit there.  My favorite memories of that time are looking out to the back porch and seeing Lee standing in a circle with all the Russian men as their mouths moved in rhythmic fashion.  When they laughed, he laughed.  When they nodded their heads, he nodded his head.  He had no clue, but he didn't care.
He's my people, they're my people. You remember him kissing the cross, right?
My husband is so good to push me and prod me to keep up my skills in Russian.  There are many times when we are in public and we hear Russian and he immediately introduces me and makes me start speaking.  Sometimes this drives me crazy because it's uncomfortable and embarrassing and because people look at me like I'm a nut job.
But I'm so grateful for his prodding because he knows me so well.  He knows how much I love and need to accompaniment of Russians.  Without it, I feel a bit lost at times…
When we lived in St. Louis, I never really thought it odd that my children were the only children with two American parents in the Russian school.  It just seemed natural to me that my children should be there.
They're our people.
Moving down here I have already, again, been blessed to meet and make Russian friends.  As we all gathered around the table on Halloween night, they asked me…
Why?
"Why what?" I asked.
"Why do you speak Russian?"
No one has ever really asked me that question before and I didn't have an answer.  Because I love it?  I love everything about the culture and the people, the food and the traditions.
Because you're my people, I wanted to say.  But that sounds odd, so I just shrugged and smiled.
"You are the first American I ever meet," said the man next to me, "That want to know Russian.  I don't understand."
And I don't either.  I don't know why God embedded these people so deeply into my soul.  I don't know why my heart shakes when I hear the language spoken.  I don't know why I feel at home in a group of Russians.  I don't know why I long to go back to the country and take my children there so badly that sometimes I physically ache.  I really don't know why.
I just know I love it.  They are my people and I love them.