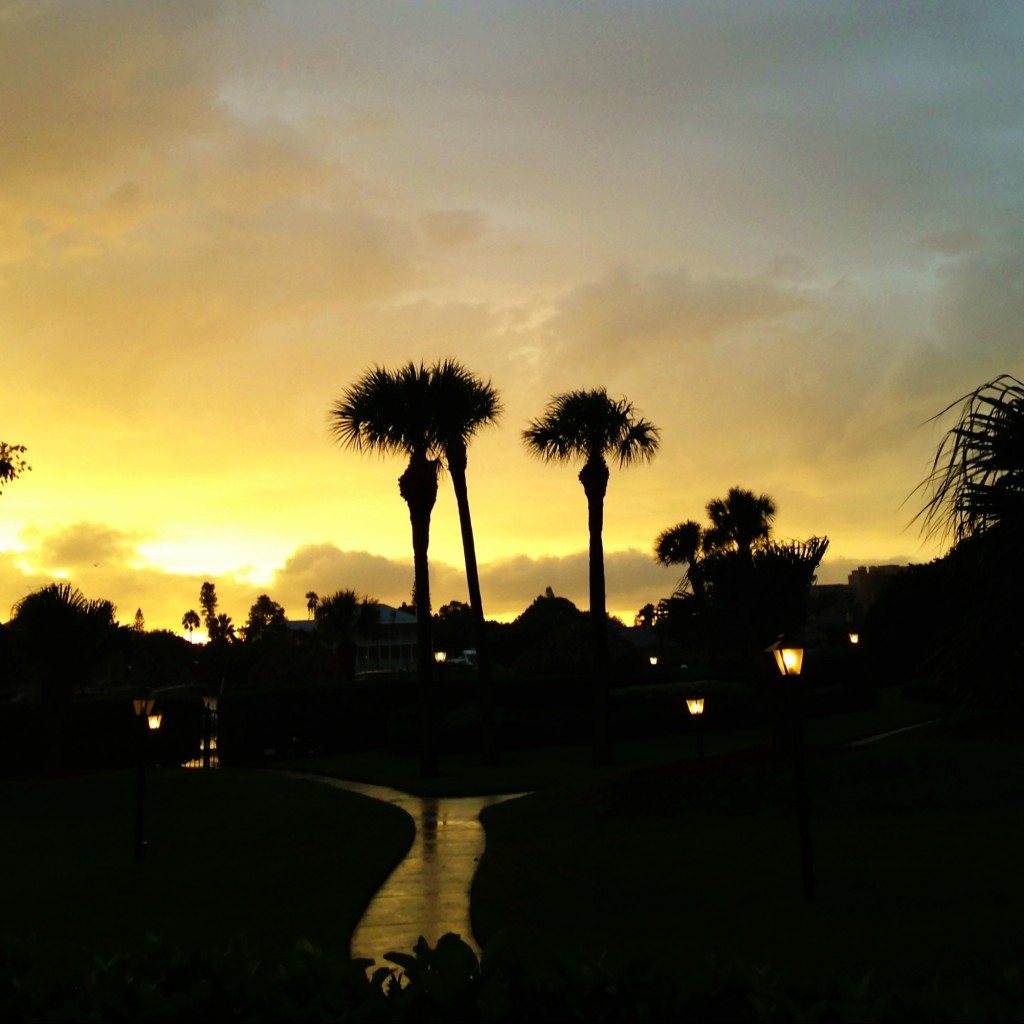 This was a summer of healing for me.
As we close it out, I find myself somewhat reminiscent of the last few months. They've been good. Really, really good.
For reasons I can't explain because I don't understand, God has led me to a place in life that feels very dry. It goes beyond the terminated adoption. There are other hopes – other desires – that have been removed. The big prayers that I've uttered for over a decade all fell apart at the same time. Literally on the same day – January 11. 
I've built an altar on that day as I think it's important to remember the place of destruction because I still have hope that dreams can be rebuilt. Perhaps they'll look a little different. Maybe they won't be what I thought they'd be, but I don't believe God will leave me in this wilderness forever.
Adding to what has felt like a very dry time has been the fact that for the first time since I was fifteen I have no contact with Russian speakers. No day to day contact, that is. When I first went to the former Soviet Union as a fifteen year old, I had no idea what was in store for me, but I realized almost immediately that I was supposed to be there.
Since that time, no matter where I've gone or lived or traveled, I have always been in contact with Russian speakers. Even when I went to Tanzania last year with Compassion International, I met a Russian girl in the airport and shared a lengthy conversation with her. This is what has always seemed to happen.
Everywhere we went, Lee and I would run into Russians and Ukrainians. From my time working at WOGA in Dallas, to our many years at the  Russian-American school in St. Louis, I've always had the opportunity to listen to, and speak, the language that is so magical to me. Even after moving to Tampa, we met a sweet Russian woman and got to be quick friends with her and her family. We went to birthday parties and spent time on the ocean, and it seemed that, once again, I had tight community with the people I love so dearly.
Unfortunately, these friends had to move rather suddenly, and right around the time that the adoption fell apart, we lost contact completely. Since that time I have not run into a single Russian speaker. I haven't even heard the language.
It's so strange to me, really. Why did God give me such a love for this language, such a heart for adoption, such a longing to be a part of His story in a child's life only to take it all away, all at the same time?



I have questioned God and doubted Him this year. I've been disappointed in Him, so very disappointed in the way this part of our story has played out. A few months ago I would have been scared to admit those things publicly. I would have tried to water down how extremely angry and sad and frustrated I was with this God in whom I've placed so much trust. What do such doubts and attitudes say of my faith?
You know what it says? It says I'm real. For the first time I couldn't coast on a blind and unassuming faith. I needed to swim a little in the fire of doubt to see if my faith in this God I proclaim to love could withstand the heat. It did, but there were some dark days inside the refining fire. Days when I didn't know if God really could be good, when I couldn't see any beauty or grace in the current landscape of life.
Many days I could utter nothing more than the words "I don't understand" while hot tears dripped off my chin.
But I don't have to understand. This is where the healing has come into play this summer. I don't have to understand, and I also don't think this is the end of the story. I think these things have been removed for a time, not forever. I feel peace right now. Genuine peace. I'm still sad, and I still cry at the drop of the hat, but I'm not devastated.
God continues to be silent right now. He is not speaking in a tangible way that makes sense…yet. I'm still walking through the desert, but there is actually a lot of beauty to be seen in the desert, and I mean this both literally and figuratively. My friend Jenni spent several months in the desert earlier this year and the photos she took there are some of the most breathtaking I've ever seen. God created so much to see in the dry places.
In the same way, there's been a lot of beauty in these last eight months, and there have been moments filled with the joyous beauty of laughter, an emotion created by God to empty the dark corners of the soul for a brief moment and fill them with light.
If I sit still long enough to catalog it, I'm almost shocked at how much grace I've been given in what has been such a difficult year. This desert isn't completely void of good things. I can now honestly say that I'm thankful for these dry months. They aren't over, but I don't feel like I'm lost anymore.
If you've found yourself in a desert place where life feels overwhelming and hard, can I encourage you to hang on tight? The road may be long and you're undoubtably tired and weary, but don't give up. It's okay to be sad, and it's okay to be angry. It's okay to ask why and it's okay to not understand. This life is a mysterious path of winding roads and bramble paths, but in the midst of it all, if we're willing to look for it, there's so much grace to be seen and felt and pulled in tight. Whenever you can, look for the beauty.
And if at all possible, try to laugh out loud. Laughter reveals a whole lot of pretty things in this world.
Blessings to you all today.