They're so cute.  Seriously – I'm not sure how it is that I bore such adorable children.  But adorable they are. 
See?
Oh wait, no…that's not the right photo.  Hang on…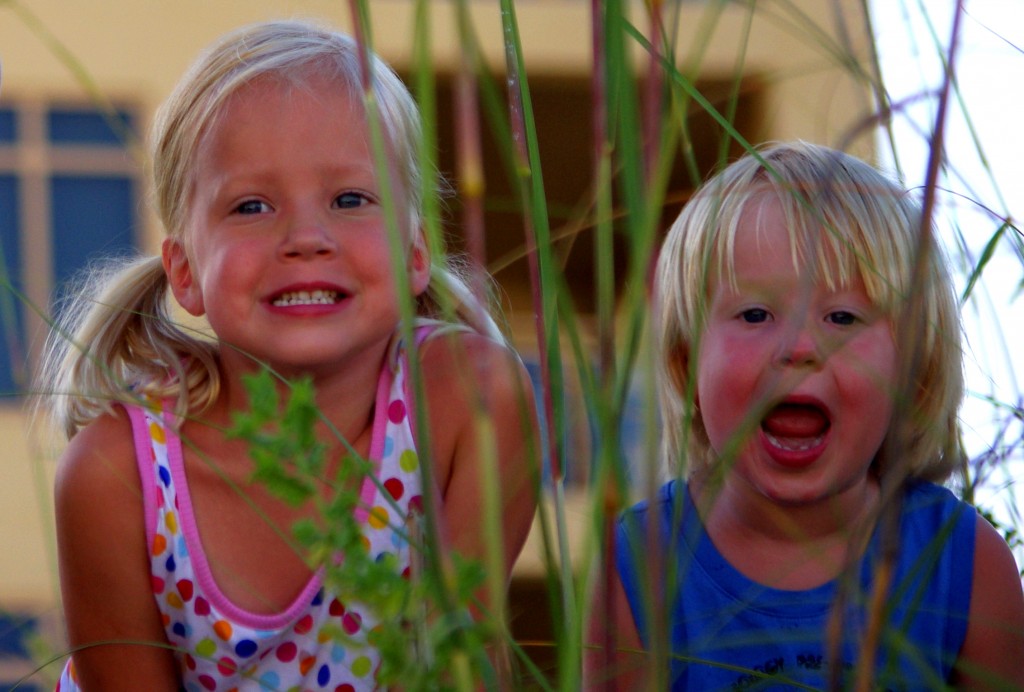 That's more like it…
Or how about this shot?
Wait, wait, wait…
That's not the photo I was looking for.
Much better.
Okay…so the photo shoot didn't go exactly as planned.  I did, however, snap a couple of decent pictures of all three as well as a few individual shots.  I also fed them pancakes (yes, I bribe my children into letting me take their picture. I'm not ashamed) and I let them hunt for seashells. 
All this before 9 am.