Pretend that these pictures are from Sloan's first game of the season.  Let's pretend that this wasn't the first time I actually remembered to bring my camera with the memory card in it.  Let's pretend that I'm much more organized than that and that I would never actually forget to put the memory card in my camera until the season was half over.
Nope not me.  I would never do that.  Enjoy photos from Sloan's, ahem, first ball game.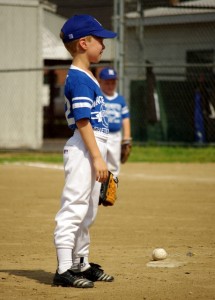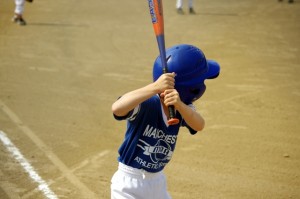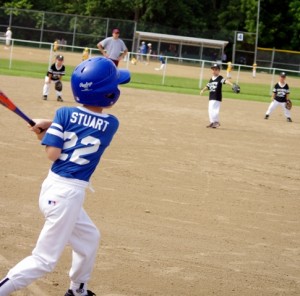 Sloan is the only player on his team with a groupie.  We can't decide if we should change Landon's nickname from Bubba to Mini-Sloan because he wants nothing more than to be exactly like his big brother.  This means that whenever he can get his hands on Sloan's uniform, he wants it on. 
It may possibly be the cutest thing I've ever seen…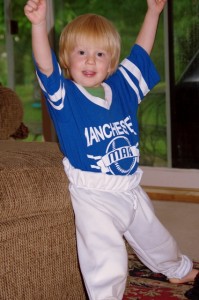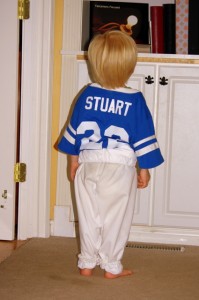 Play Ball!