Landon took me by the hand the other day and led me into the dining room (which is used as the arts and crafts room these days) and showed me this: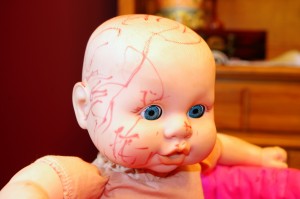 "Baby.  Boo-Boo," he said, eyes big.  "I do dat."  Then he grinned, turned and walked out of the room.
Every time I walk in there, this creepy looking baby is staring at me.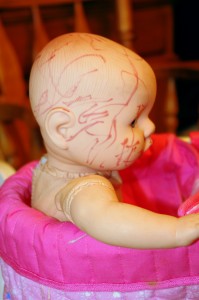 It's kind of disturbing.