Yesterday, I looked out the window and caught Tia like this: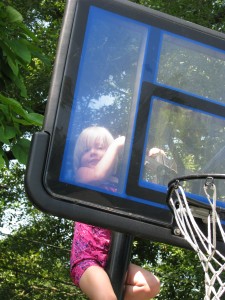 So today, I took her here:
To do stuff like this: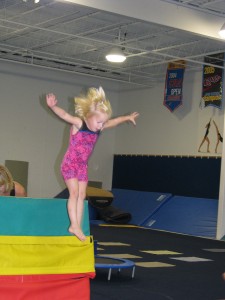 I spent many years coaching gymnastics at the competitive level in a gym that has produced two Olympians.  I don't have high aspirations for my child to become an Olympic gymnast, primarily because I'm pretty she'll outgrow most Olympians by the time she's in 4th grade. 
But for now?  Gymnastics is a great outlet for her unending energy and her constant desire to climb up, flip over and jump off of anything she sees.  I'd sign her up everyday if I could afford it. She had a blast.
I'm off for a few days dear internets.  I'm headed to Texas for a little R & R with some dear friends.  Enjoy your weekends.  Hug your babies tomorrow and if you see someone in the armed forces, let them know that you appreciate them for their service to our country.
We have not forgotten!