We celebrated Dad yesterday.  It was a day meant for eating, sleeping and watching golf, just how Dad likes it.  And so we ate, we slept, we watched golf and we enjoyed the day together as a unit.  We missed being with our own fathers – two men who are the hero's that Lee and I look up to with all the esteem that can be given to men of wisdom and stature such as they are.  Without either of them in town, Father's Day seemed a bit lacking this year.  But we still enoyed our time together doing what we love to do – playing together.
Of course, what better way to celebrate Father's Day than to watch the US Open together?  And as we watched, Lee got the itch to go hit golf balls.  I wanted nothing more than to support his desire to do just that – but I also didn't want to be left alone with the kids who were threatening my sanity, so we packed everyone up in our (rockin' hot) minivan and trekked to the driving range.  And under the sweltering, blistering sun, we made a memory.
Or, as Landon put it, "We hit da baw hawd."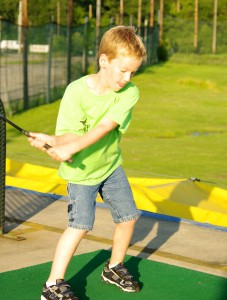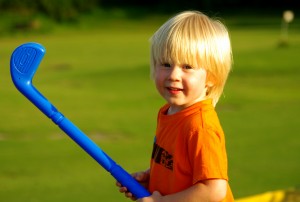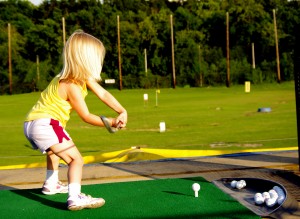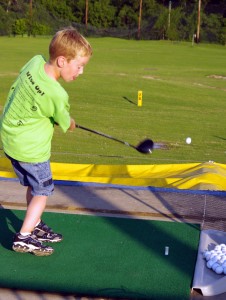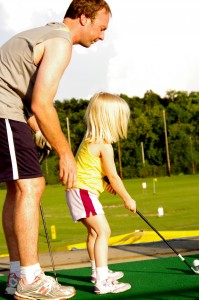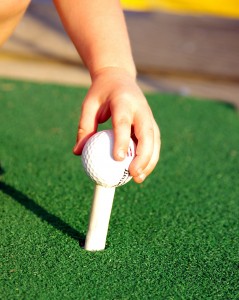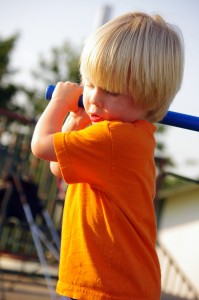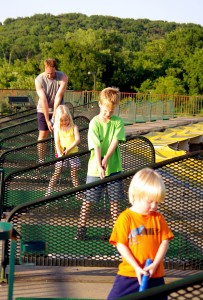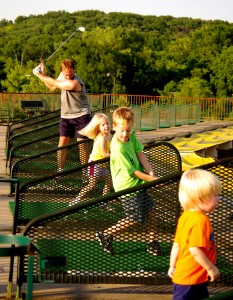 I really, seriously, truly, madly and deeply love this family of mine.