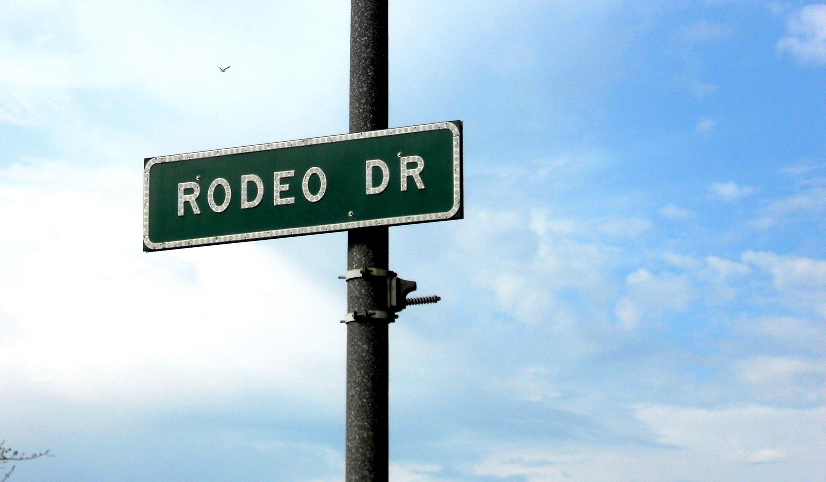 The heat of the day made the walk pleasant, the sun lighting my face and quickening my step.  An unexpected blessing of a weekend, added to my list of gifts, made my steps light – my heart full.  Life, when looking through the glasses of thankfulness, is no more than a series of gifts strung together.  Thank you, Ann Voskamp, for helping me to better see and understand that.
I walked Rodeo Drive with wide eyes, unaccustomed to strolling amidst such wealth.  I came upon the Coach store and stepped inside, the girl in me clapping her hands with excitement.  I don't even carry a purse – never have.  But I appreciate them and have convinced myself that I could learn to love it if the purse was made of spun gold, as I imagine the Coach purses to be.
I strolled and oohed and aahed.  I touched, but only with one finger.  There were no prices on the shimmery bags, a clear sign that I was out of my league.  But the looking was all I needed.  I lowered my ten doller sunglasses back down over my eyes and continued my walk.  I stepped into the Yves Saint Laurent shop and a sales person walked up to me with a smile.
"Can I help you find anything in particular?" she asked, her white California teeth glistening in the golden California sun.
"No," I replied.  "I'm just here to dream."  I didn't ask her to tell me exactly how to pronounce the name of the store.  Didn't want to seem that much of a country bumpkin.  Yez Saint Laurent? Y' Vez Saint Laurent?  Vez Saint Laurent?  Is there a silent Y?  I JUST DON'TO KNOW!
And she smiled knowingly.  I think a lot of people come into these stores to dream, and maybe touch with one finger.
I moved on.  Gucci.  I found an outfit for Tia and texted Lee.  "For one month's mortgage, I can get Tia a spectacular outfit at Gucci.  Whatcha think?  Huh?  Huh?"  I finished it with a good old fashioned smiley face emoticon so he wouldn't know I was serious.  Didn't want to send the poor man into panic mode thinking the glitz and glam of tinseltown had gone to my head.
He, shockingly, responded with, "Nyet.  No." Oooohhh…No in two languages.  He was serious.  Maybe he didn't understand my emoticon?  I moved on.  I came to Valentino and stopped, sucking in my breath.  The gowns in the window were stunning.  Really, really stunning.  I stared for a long time, my heart racing, before finally pulling myself away.  From there I walked to the GAP and bought a pair of shorts for 50% off.
That's how I roll.
As Lee and I drove home from church yesterday, me in a zombie-like stupor from lack of sleep (the red eye flight home was not my friend), I mentioned my momentary affair with Valentino's gowns.
"What is it about those gowns that makes them any different from a dress you could buy at Banana Republic or Dillards?" Lee asked.  And then I cried in shame.  Naw…I kid.  But I do think my eyes spaced out for a minute.  "As a girl, when I see those gowns I immediately begin to dream," I answered all mooney.
"About what?" my manly man asked.
"What it must be like to even have an occasion for such a dress.  What it must feel like to be a princess for a night.  How it would feel to slip one of those gowns on and walk out the door.  I just…dream."
"And the Coach bags?"  Lee asked.  "What is it about them that makes them any better than a purse from K-Mart?  Is the functionality any different?"
Hmph…Boys.
"No.  The functionality is not that different, except that maybe a Coach bag will last forever and a K-Mart bag will last six months.  But that's not the point," I answered.
"So what's the point?"  I could sense his consternation.
"The point is, Coach bags are so preeeetty." And then I sighed.  They are pretty.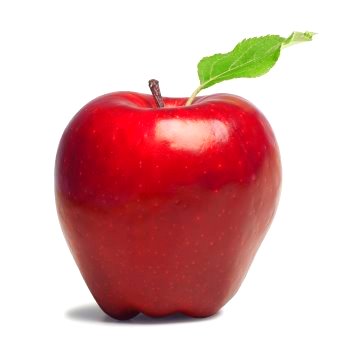 We drove in silence for a few minutes before Lee spoke again.  "This is why the serpant went after Eve in the garden, you know," he said with a grin.  "He held that shiney red apple up and Eve immediately felt her heart grow mushy."
I wanted to deny it, but I couldn't.  He's right.  Shiney things make us girls act…like girls.
"And Adam is like every other guy who loves his girl in the world.  She held it up and told him she wanted it and he just nodded his head.  I would have said yes, by the way, if you called me up from LA and told me you wanted to buy a Coach bag.  Because I want you to have that princess feeling and I want you to have nice things that make you happy."
Go ahead.  I know you want to say it.  Aaaaawwwww…
It's amazing what power we as women can have over our husbands, isn't it?  Knowing that they do want good things for us.  The Prince wants to take his Princess to the ball, to show her off.  My point here, of course, is not whether or not purchasing a Coach bag or a Valentino gown is right or wrong.  I don't have any problem with people doing either one of those things.  For me, at this phase of life we're in, such purchases would not be wise.  It would place unnecessary financial burden on us.  But maybe someday…
The point is this: My husband (and probably yours) would do whatever it takes to make me feel like a princess because he wants to give me the Garden. He wants me to have the best and if I'm not careful, I could manipulate him in such a way that I got all the pretty things I ever wanted.  But…at what price?
"I don't expect those things from you," I told him quietly.  "I wouldn't be comfortable in a $1,500 dress anyway.  But it doesn't mean I don't want to dream every once in awhile."
The truth is, I'm not sure the apple is always worth it.  It sure wasn't in the garden.  The apple was beautiful, a vibrant red shining in the warm afternoon sun.  A diamond.  Eve touched – with just one finger?  Unfortunately she didn't stop there.  She plunged her teeth into the center and I have no doubt that apple tasted as good as it looked.
But the price was far greater than she imagined.
It's a loose analogy, but the point is this – we ladies have more power than we realize over our husbands.  Your man wants to be your Prince – what is the price he must pay to do that?