Hello from beautiful Austria.  If I knew how to say hello in Austrian or German I would, but I don't so…hey there!  Everytime someone says something to me in this country I answer in Russian.  My brain immediately switches to foreign language mode…unfortunately it's just the wrong language. 
We are having the MOST amazing time.  It's everything we hoped it would be and more.  How's that for a smarmy Halmark line?  Cliche much?
Our first day was filled with rain, rain and a little more rain.  It rained from the moment we pulled out of Milan's airport until just outside of Landeck, Austria where we spent the night.  It was a little disappointing not to be able to see Lake Como or to really soak in the Swiss Alps, but I will say that the Swiss Alps are spectacular with or without rain (probably more so without, but I'm thrilled with what I saw).  Because it was so rainy and there was really no point in stopping and walking around, we hauled it all the way through Switzerland until our jet lagged brains turned our bodies numb.  We stopped, filled our bellies and passed out only to be awoken at 8:00 by a man warbling an Austrian folk song outside our hotel door.
It was awesome!
And off we went again.  We made it to Salzburg and spent four hours walking the city.  Today was a much more beautiful day.  In fact, it was a perfect day and Salzburg was gorgeous.  I resisted the urge all day to break out in song figuring that the locals would only expect a silly American to bust out with Do, Re, Mi.  Lee, however, did sing a few bars to a fellow group of Americans when asking them how we could find the steps where that song was filled. 
Incidentally, I should tell you that if you ever have the chance to travel with my husband, you should take it – particularly to a foreign country.  He will talk to anyone and is most comical when speaking to natives.  There are a lot of hand gestures involved. 
He's just the best.
And then, after Salzburg, we headed south to…
HALLSTATT!
If I could paint a picture with words, I would.  This town is spectacular.  It's gorgeous in every sense of the word.  It's picturesque and quaint, charming and baroque.  It's riddled with history and is so quiet and peaceful.  Let me put it this way – we sat on an outdoor patio for dinner right nest to the lake.  Church bells chimed in the background, the moon rose up over the mountains and glimmered on the lake, in the distance the lights of a train roared through a mountain tunnel and five swans swam next to us as we ate. 
Uuuummm…
We love it so much here that we are going to talk with our hotel and see if we can stay an extra night.  I didn't get many pictures today as it was almost dark when we arrived, but rest assured I will take no less than 762 pictures tomorrow.
I am posting a couple of pictures tonight then I must go to sleep.  It's almost midnight here!  Seriously – if you ever have the opportunity to visit Hallstatt, Austria, you have to take it.  I don't know that I've ever seen a more beautiful place on Earth.  It's that amazing here…
It may have been raining in Lake Como, but that didn't stop us from pulling into a little cafe and having Espresso and Gelato for breakfast.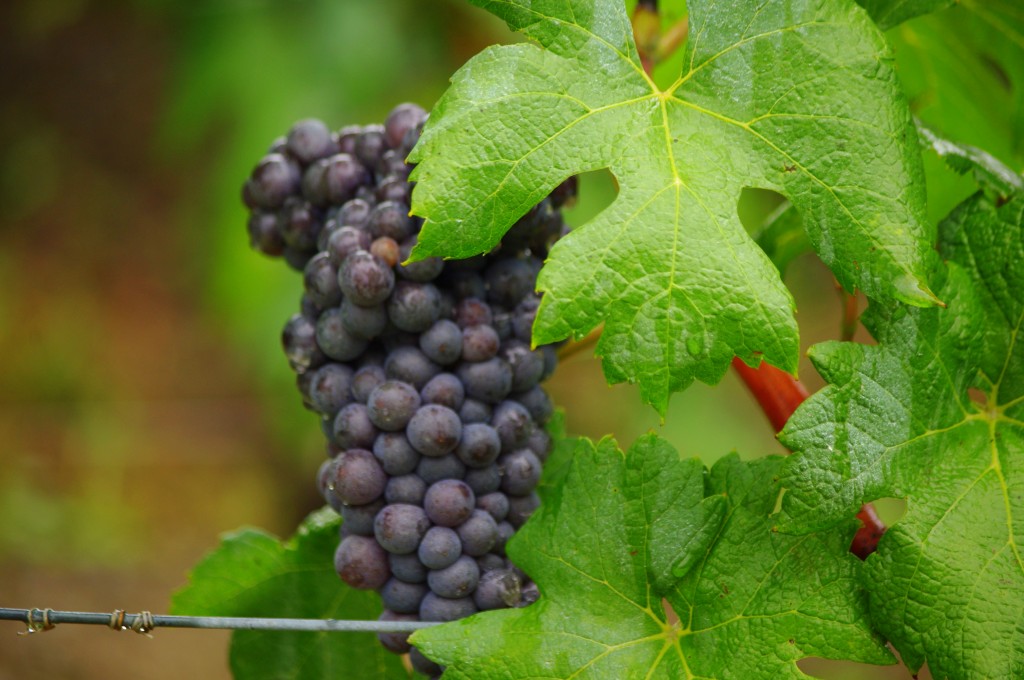 We stopped at the Triacca winery in northern Italy before crossing over into Switzerland.  Incidentally, did you know that crossing country borders over here is no different than crossing state borders at home?  I fully expected to be checked and interrogated at each country line.  We didn't even cross customs stations at most of them.  It was a little disappointing – I was looking forward to the stamps in my passport. 🙂
Switzerland…in the rain…still amazing.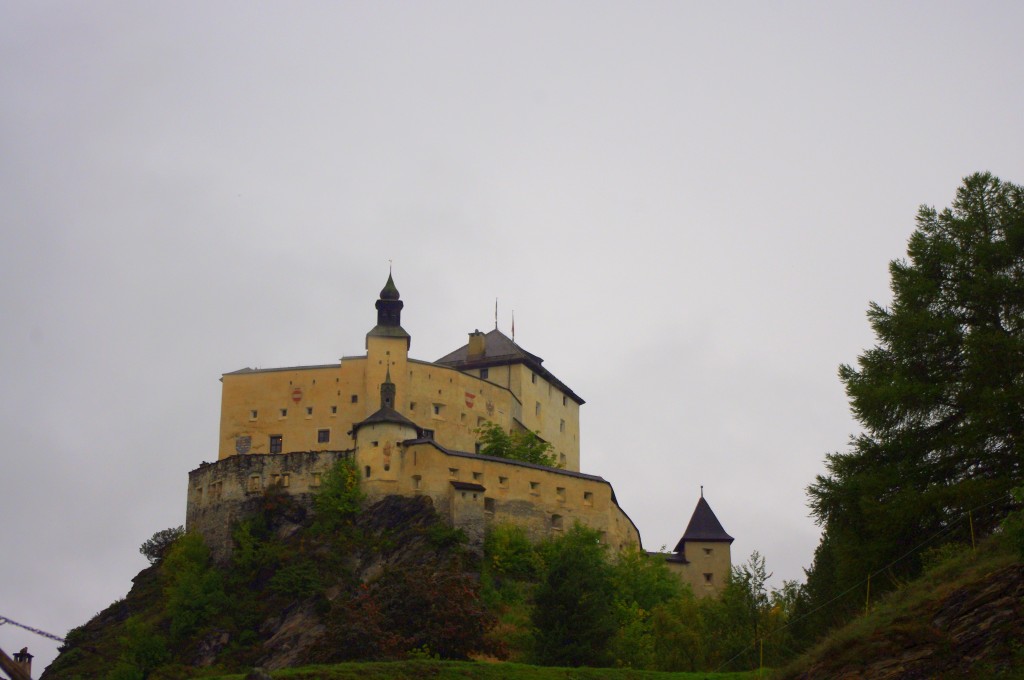 Tarasp Castle in Switzerland.  This was a fun little detour.  We saw it in the distance while we were driving and decided to track it down.  Turns out this is one of the places I saw on Google Earth when we were researching the trip (yay internet!) and really wanted to see.  So we parked and walked up to it.  The tour guide told us it was closed but gave us five minutes to explore.  There were gorgeous views from up top.
I had grand plans to post pictures of Salzburg too, but the connection is a little slow and my eyelids are a lot heavy.  So for now, Auf Weidersehen!