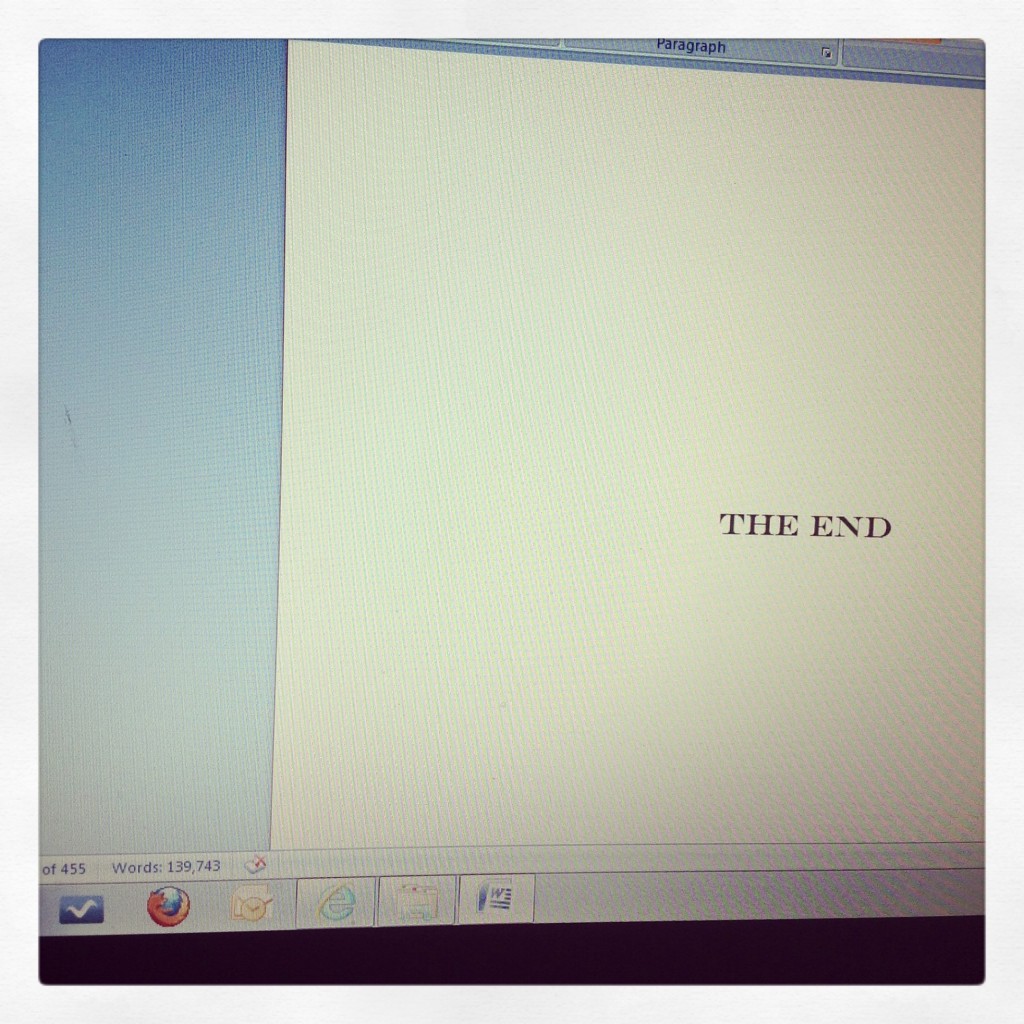 The End
The END
THE END!
THEEEEEEEEE EEEEEEEEEEEEEEEEENNNNNNNNNNNDDDDDDDD!
I finished my book last night.
Over ten years of research – of starting and stopping, writing and tossing.
Tears.
Sweat.
Blood.
(Literally. I'll tell you sometime about the day I fell flat on my face in Kiev…while five months pregnant. Good times…)
454 Pages.
139, 743 words.
THE END.
What am I going to do now?
I'm going to Disney World! The kids and I leave today and yes…I think this week is going to be magical.
Because I finished.