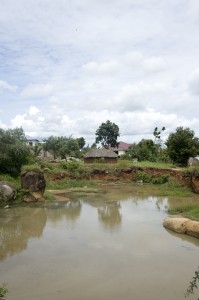 As we ambled back up the rutted dirt path it finally happened. I knew the emotions would take over at some point, but I honestly didn't expect to be so overwhelmed my second day here. On both sides, children scrambled about watching us with bold curiosity.
"How do you handle seeing this all the time?" I asked Shaun as we stepped gingerly over a stream of muddy water flowing through the red soil. My throat burned and eyes watered as the images of the family we just visited ran through my mind. It wasn't the condition of their home that left me so affected, though the small, concrete structure that housed two adults and nine children did leave me a bit shocked.
The situation this family lives in is dire in more ways than just physical. There was a hollow emptiness in the eyes of the mother that struck me. A desperation in the grandmother's voice that tore through me. Abandoned and alone, these women now work only when they can and pray for daily bread in the most literal sense.
Currently, two of this young mother's five children are being served by Compassion – twins, Doto and Kuluwa. One is sponsored, the other is still waiting. They were all quiet, eyes downcast, shy. When asked what she hopes for her children, this mother replied, "I hope that they can grow up and do business so that they can take care of me."
I left this home with a quivering chin. "How do you see this all the time and not feel overwhelmed?" I asked. "It just all seems so much, like it's impossible to ever meet all the needs."
"Hope is slow," Shaun replied softly.
Just three little words, so simple to say but carrying weight and meaning far beyond what I can currently comprehend.
Hope
It is a beautiful word. It is ripe with expectation, with longing. Hope means looking forward, not back. Hope is a buoy in life. Without it we would be lost, for the opposite of hope is despair.
Thanks to the Compassion center in Buhongwa, Tanzania there is hope for this family. But what about the others? There are so many needs. So much that can leave you feeling hopeless, but…hope is slow.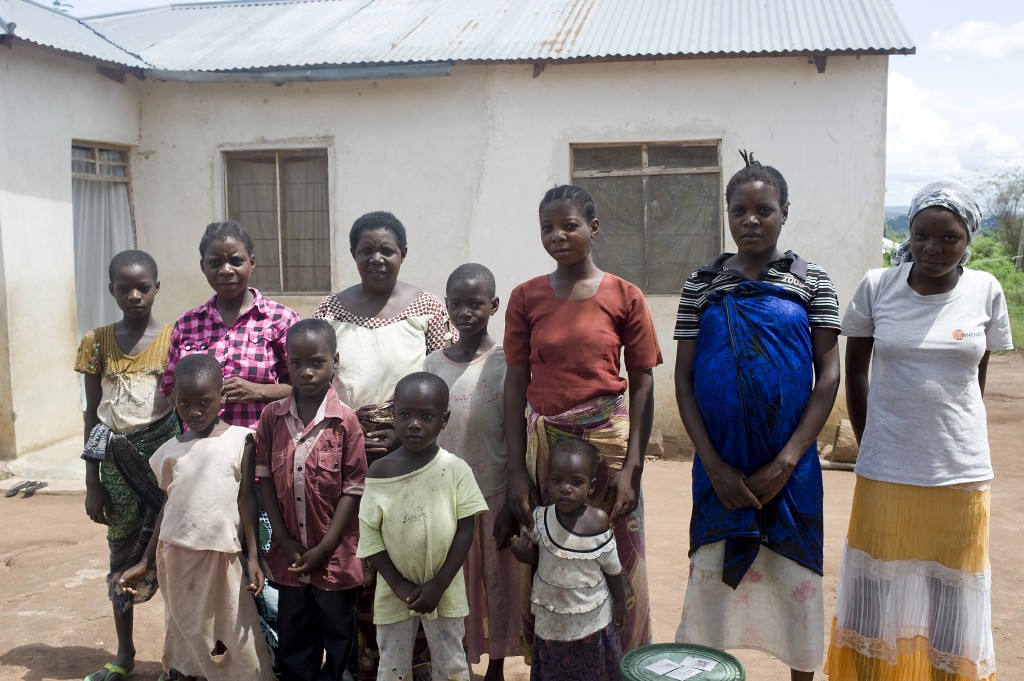 There is more need in this world than any one person or group or organization can handle. When we're far away from these situations it's so easy to keep an emotional distance from the desperation. But even being here and seeing it firsthand, I find myself shutting down a bit. It seems impossible, insurmountable.
But hope is slow.
The hope to eradicate extreme poverty is not unrealistic. But it's also not going to happen overnight and it absolutely won't happen without the mobilization of masses. Hope is real. It is alive. But it is slow.
I will be completely honest with you. I felt a little hopeless this afternoon as I walked through the back alleys. This country, along with the people that inhabit it, is beautiful and stunning. But the dichotomy of how so many people live against the backdrop of brilliant rock formations, mountains, and a lake that gleams like a million crystals in the sunlight leaves me with a bit of vertigo.
But…
Back at the Compassion center at the Africa Inland Church I saw hope. I saw it and I heard it. I hugged it and let it play with my hair. Hope revealed itself in the form of giggling faces, curious stares, sweet songs and a sermon from a ten year old named James that would put the greatest communicators of the pulpit to shame.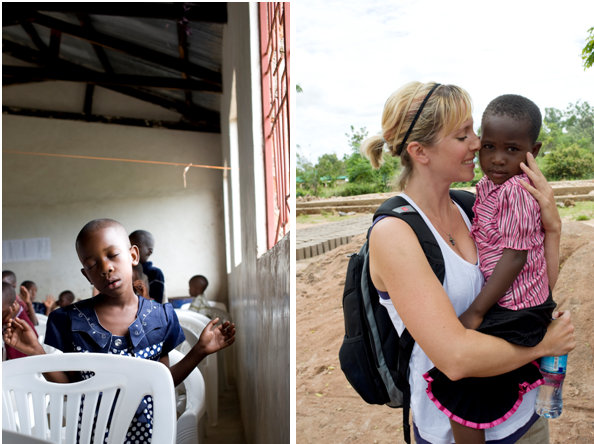 Hope. It's slow. But it's there.
Currently there are roughly 1.2 million children sponsored worldwide through Compassion International. That's 1.2 million families who now have a hope for the future.
For the children who are sponsored with Compassion, hope is real. It means a future. It allows for more than just a meal now and then. It means education, health care, spiritual and leadership training. Sponsorship with Compassion is the birth of hope.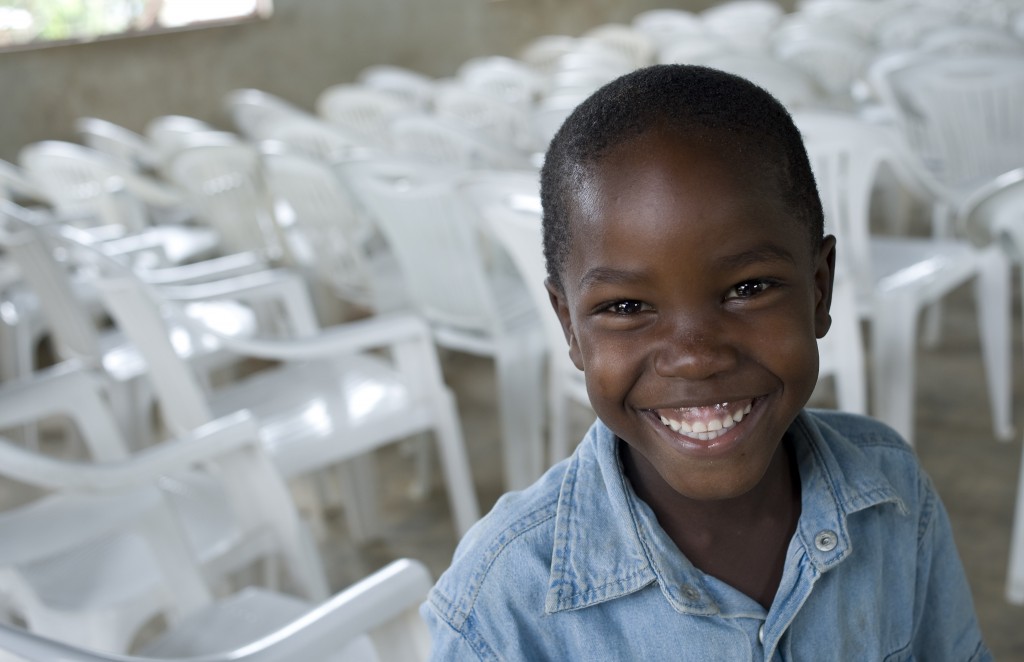 So far it appears that the theme of what I will learn this week is what it means to hope. I so often lose myself in the big picture. I see the need and feel paralyzed because how can I possibly do anything that will produce any kind of lasting effect? But though the need is great, hope is greater. It's easy to get discouraged, but we cannot give up. I cannot give up.
I won't give up.
Because hope is slow…but it's also real.
Clicking the above photo will lead you to a page where you can sponsor a child from Tanzania. If you are interested in sponsoring a child from the specific project center we visited today, there are 53 still waiting. You can click this link where a few of those children are listed as available for sponsorship.
There were so many experiences that we all had today. It seems every blogger gleaned a little something different from this visit. To see this experience through their eyes, click here.
All photos courtesy of the lovely and incomparable Keely Scott.
SaveSave
SaveSave
SaveSave