My parents are remodeling their condo and in so doing they needed to get rid of some furniture. So we sacrificially chose to relieve them of said furniture out of the goodness of our selfless hearts.
Stand back. I might get struck by lightening.
In the eleven years that we have been married Lee and I have bought exactly six pieces of furniture. Everything else has been given to us by our parents. Couches, chairs, beds, buffets, cribs, dressers and on and on. We live in a house full of hand me downs…and we love it.
Mostly because these hand me downs are…kind of gorgeous.
We set up this entertainment center this weekend along with a couch and two oversized chairs. It looks so good, we might need to get cable.
Just kidding.
Maybe.
This room, which has been cluttered and kind of boring since we moved in, looks down right cozy now. It's livable and functional and…pretty.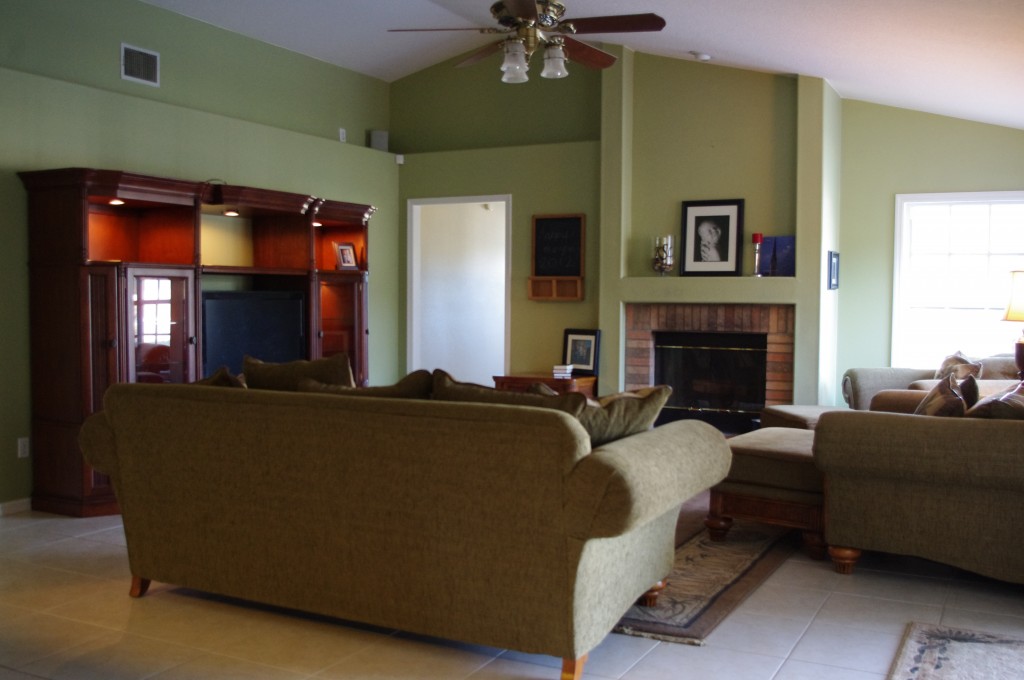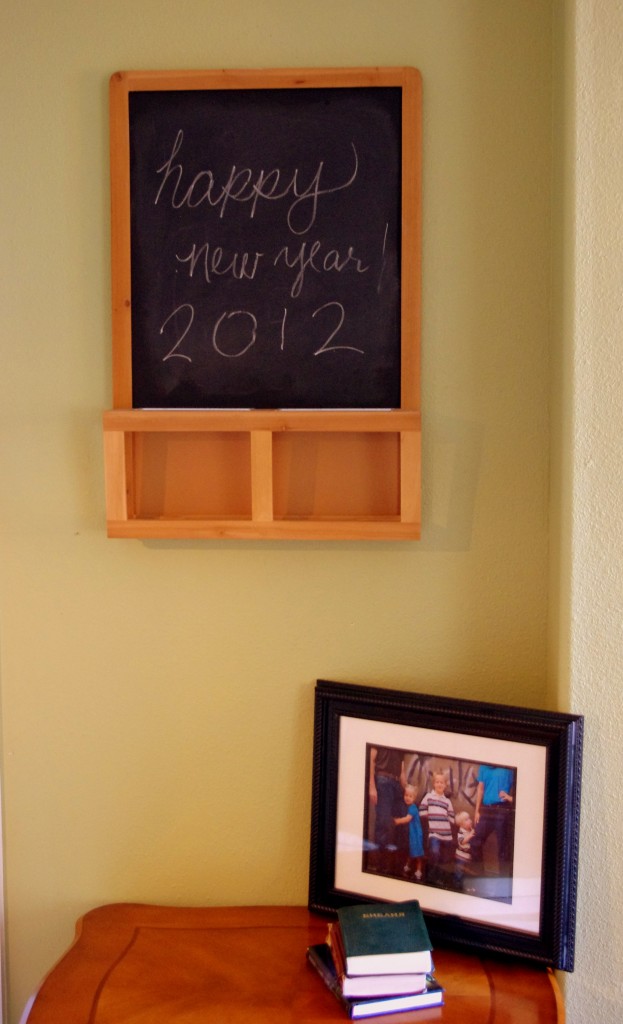 Of course, my total lack of style and inability to decorate is on broad display now that I have this fancy furniture in my house. My bare walls scream at me and look at that pitiful fireplace mantle and the bare, empty shelves on the entertainment center. Folks, I literally have nothing to put in those places.
No-thing.
This is where my pinterest friends tell me that I can get all kind of ideas if I would just give pinterest a try and I promise you all *holds up three fingers* I am trying.
You can't understand what pinterest does to a non-creative, non-crafty person like me, though. It literally makes my head spin and my throat close. The overwhelming cuteness and undeniable style that floats through those web pages leaves me feeling entirely incapable of pulling anything off. I don't have cute knick knacks to put on the shelves. I have books and picture frames. And a C-3PO doll that Sloan dug out of his toy box and wrapped up for me for Christmas.
What do I do?!
This is such a first world problem. Seriously, I don't care that much…except when I get on pinterest and I curse my inability to create beauty out of paper clips and a toilet paper roll.
But wait! There's more. Look at how this room, which was completely empty two days ago, turned out when we moved our couch and chair and piano into it.
Isn't it happy? And the best part of it is that every item in that room was lovingly donated to us by our parents. The couch, chair and buffet belonged to Lee's grandmother. The piano is the same one I learned to play on (and subsequently forgot how to play) as a child. The blanket was a wedding gift.
I also love this little corner.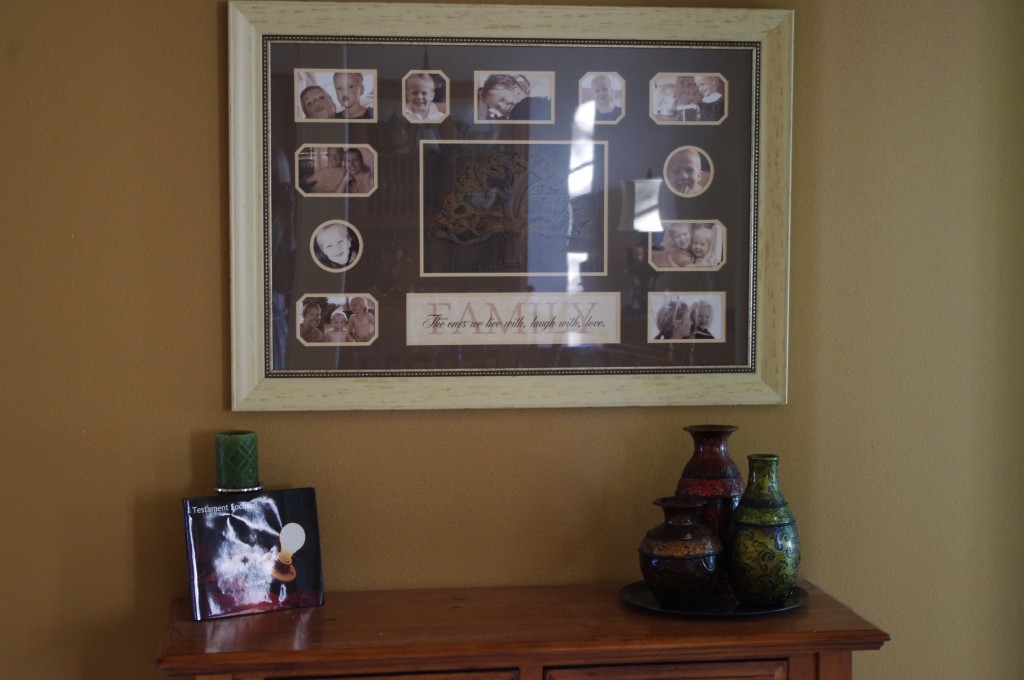 We are so blessed.
I need want something for the wall above the piano and again something for the back of the piano to dress up the room. I'm open to suggestions. Seriously, friends. I stink at decorating. I have some Christmas money saved so I am hoping to get out sometime soon and maybe get a few things to set out.
This is where I open it up to you all. What do I do and how do I decorate? If the suggestion requires me using a hot glue gun or a needle and thread, however, just know now that I appreciate it, but I will likely never do that. I need my decorations cheap, but pre-packaged. Martha Stewart, I am not.
In all seriousness, there are people all over the world who will never understand this problem and I recognize that and humbly walk the halls of my home grossly aware of how much we have. I am constantly praying that my home will be a blessing to those who enter and that I will never take it for granted. Ever. I am grateful for this space that we have, but I hold it loosely with outstretched hands.
So what say you, bloggy friends? What do I need to do to make our space finally feel complete?