What if you and your kids could all enjoy movie night together?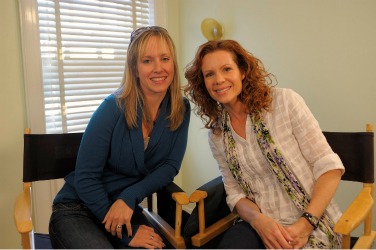 It's a scene that is familiar to all moms. You sit down on the couch with your young ones, excited to enjoy a little downtime together. You flip on the TV and begin channel surfing, looking for the perfect program to all enjoy together. Given the night, you can flip through all 562 channels and not find a single appropriate program.
Because, let's face it, we can only watch America's Funniest Home Videos so much before our brains start to melt. Am I right?
If, on the off chance, you happen to catch an evening where there are one or two reasonable shows on for your young children, you will likely find yourself scrambling for the remote at some point during the commercial while screeching at your bewildered children to close their eyes. Whether it be an advertisement for a scary movie or a Hardees commercial, little is safe on TV these days.
That's why I'm happy thrilled to announce a new movie coming out August 6 as part of Walmart and P&G's series of family friendly movies.
Want to read more and see my interview with Christine Baransky? Head over to 5 Minutes for Mom and check it out!