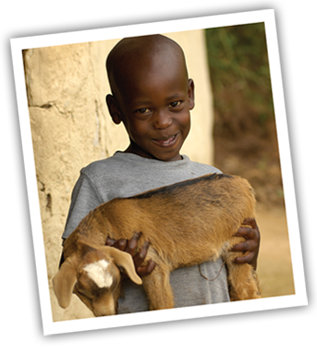 Last week, I attended a monthly Bible study led by Carol Prosser, the woman who runs my kids preschool and my second mom growing up.  Her daughter, Lindsey and I were joined at the hip as teenagers so I spent as much time at Carol's house as I did at my own.  Lindsey and I had many adventures together (galavanting through Ukraine, crashing my car, crashing her car, pulling middle of the night pranks, all around acting spastic…) and she remains one of my dearest and sweetest friends.
Outside of my own mother and mother-in-law, I believe Carol has had the greatest impact on me as a young mom.  In addition to pouring into my kids, she also pours into me (and all the other moms at the preschool).  She offers encouragement and support and is a wealth of knowledge on how to raise and train children who love the Lord.  I am truly grateful for her influence in my life.
At last week's study, Carol encouraged us to find ways to serve others with our kids this holiday season.  One nugget she placed in my heart was donating to a worthy cause with the kids.  Several wonderful organization were listed as places where you could purchase a well for a needy family, or formula for hungry babies, or goats or chickens for families living in poverty.  This got my wheels turning and I began to search for a way for us to donate as a family.
As I looked, I found myself wishing that Compassion International had a place where such donations could be made.  Not that the other organization's listed aren't fantastic, but I have a heart for Compassion and what they are doing and wanted to be able to donate through them.
And lo and behold, one day later I received an email about Compassion's Gift Guide offering people the chance to help release a child from poverty/sickness/despair in Jesus' name.  It was an immediate answer to an inner prayer and I was thrilled to jump on board.
We're making this fun and a little bit unique.  I don't want to give all the details because it will spoil the surprise, but we will be purchasing a goat or two tonight.  We're going to let the kids choose exactly what they would like to purchase.  I'll post an update in a couple of weeks with all the fun details but I can tell you this – when we told the kids we were thinking about buying a goat for Christmas they were stoked.  I believe Sloan's exact words were "Oh my GOSH – that. is. rockin'." 
They were slightly disappointed when we told them the goat wasn't for us.
But they loved the idea of helping out those who are in need.  I've already told you about my sweet boy's tender heart here and here.  He truly has a heart for others and I love to see how it manifests itself in his giving.  And I'm beginning to notice the seeds of compassion take root in Tia's heart.  In general she is less aware of others than her brother.  I think it's partly the nature of her personality, partly the result of being a second child and partly caused by being constantly overshadowed by her older brother.
But recently there has been a bit of tenderness that has seeped through her rough and tumble little heart.  Sloan is so much like his dad – so willing to give, so conscious of others.  Tia is more like me – she's introspective and guarded and she has a tendency to guard her emotions. I love watching her process the plight and need of others.  It's very sweet to see the way she quietly lets all the information soak in.  That is when it's not floating in one ear and out the other, of course… 
Gifts!
Giving is very easy to do.  Simply click this link to send a gift to a family that needs your…well…compassion.  There are several different gifts you can choose – from a mosquito net, which will protect a child from the spread of malaria, to a small business start up, to a water well and so on.  Make it fun for everyone! 
This is a new holiday tradition that we want to start with the kids each year.  And I'm excited to see how it affects the way they view the holidays, especially as they grow older.
So what about you?  What do you do during the holidays to make them fun and special and memorable?