While his older brother and sister are galavanting about Florida with their grandparents, Landon is left here at home to experience something he has never known – what it's like to be an only child.
I don't think he likes it.  I mean, he's got his dad all to himself…
where he's allowed to climb,
stand,
and jump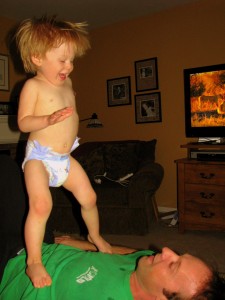 onto daddy's belly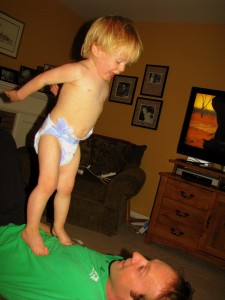 and he doesn't have to fight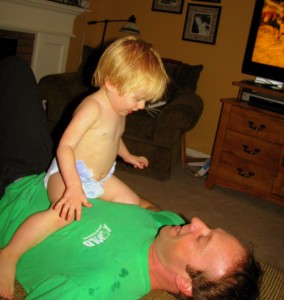 with anyone else for daddy's attention.
Daddy makes elephant sounds
And Landon makes them back.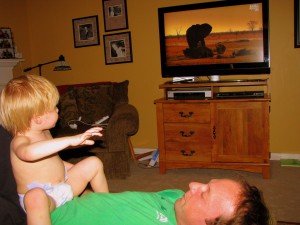 He's got daddy's undivided attention,
and he's clearly not enjoying himself.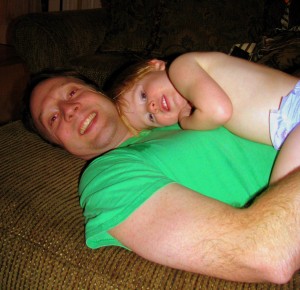 Nope – not one little bit.