I'm 29 again today.  It's the weirdest thing.  Last year I hit 30 and that was kind of fun.  30 felt so grown up and sophisticated, and since I was just barely out of my 20's, it didn't feel old.  Just mature.
But this birthday is a little odd.  Because now I am in my thirties.  I'm a thirty-something.  Remember when thirty-something's were old?  Yeah, me too. 
So I hereby boldly declare that I'm now 29+2.  And that's the way it's gonna be, m'kay?  Good.
It's been a fabulous day.  Really, really fabulous.  I had a pocketful of money for my birthday and I headed to the mall where I further confirmed that I can't possibly be old and still enjoy the mall as much as the squealy preteens mosey-ing beside me.  Yep, I still got it.
And I hit major sales, which means I came home with a lot of stuff.  Shopping makes me happy.  Shopping when I have money to spend makes me ecstatic.
Oh, and did I mention that my mom is keeping the kids all day and overnight for me?  I know, right?!  So now I'm home and the windows are open, the birds are chirping and the planets are apparently alligned to make sure my third 29th birthday is as glorious as it can possibly be. 
What will I do with myself the rest of the day?  Who knows?  Maybe I'll take a walk.  At some point I'll take a shower – a long, guilt free shower.  And maybe, juuuust maaaybe (what movie is that from?…C'mon, you know it) I'll take a nap in my brand. new. bed!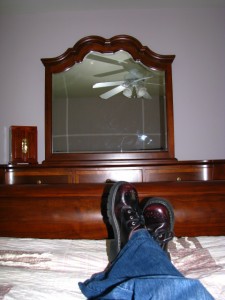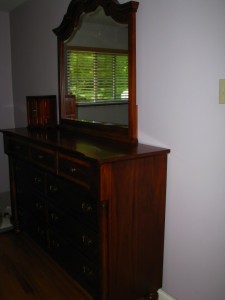 Can I just say that my husband is the luckiest man on Earth?  This furniture was not supposed to come in until the end of the month, but it arrived early and was delivered the day before my birthday.  Score for Lee as he's so off the hook today – but not totally because did I mention that I don't have kids all day today?  Yeah – we're going out…And not to Smokey Bones! (Old small group friends will get that joke – I'll explain it to the rest of you another time.)
So I'm off to celebrate – without kids…did I mention that?  I should say I had a lovely breakfast out with my beautiful brood this morning, so I did get to kiss their faces and love on them some today.
The proverbial "they" say that 40 is the new 30, which naturally leads to the assumption that 30 is the new 20 – so technically I'm not even 29+2 – I'm 21.  Which is even better.  I'm gonna go drinkin' tonight – Whoop!
Don't you love my math?