Second to seeing the delight etched across my kid's faces as they dash down a white, sandy beach, one of my favorite things is watching them run through a sprinkler.  It's so simple and yet they feel as though I've moved mountains, aligned stars and hung the moon just for them when I pull out a rusty sprinkler head, attach it to the hose and set them loose.
Evidence of this fact: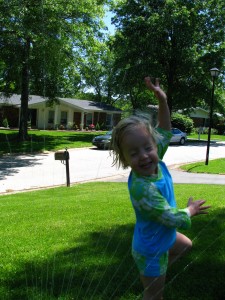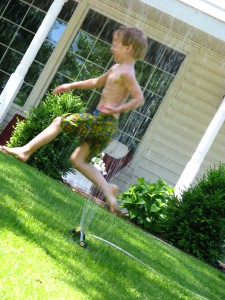 The only one who didn't seem to enjoy himself was Landon: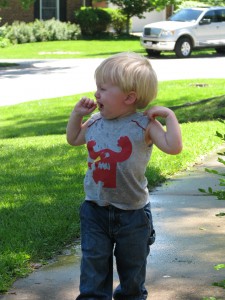 He was all smiles by the end, though – as were the other two…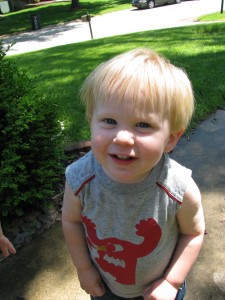 It's the simple things…
A few recipe's from the tea party are published in a page on the sidebar. I'll add to it over the next couple of days.