We have a snow day today…again.  I'm trying not to complain.  I'm trying to have a good attitude and remember how magical and exciting snow days were when I was a kid.  I'm trying not to dwell on the fact that Lee left this morning for San Diego for the weekend.  I'm trying to ignore the fact that I should probably go shovel the driveway. 
In an effort to enjoy the day and soak up the chance to stay home and relax, we are doing a lot of this today: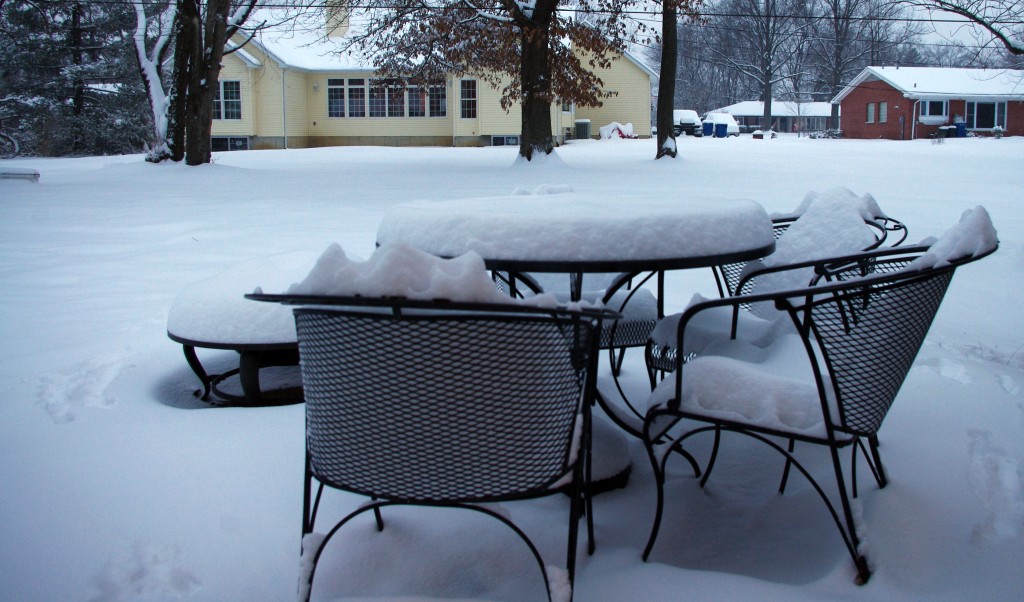 We're enjoying the beauty of the powdery snow.  While snow is not my favorite thing in the world, there is no denying it's beautiful to look at.  We'll probably go out and play at some point.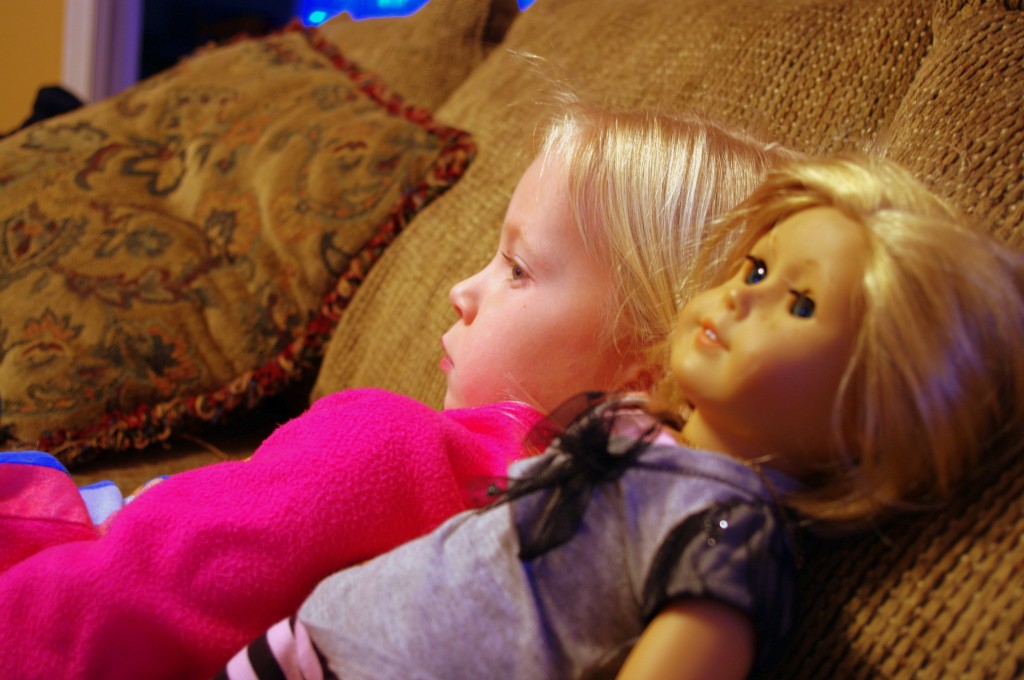 We're watching TV…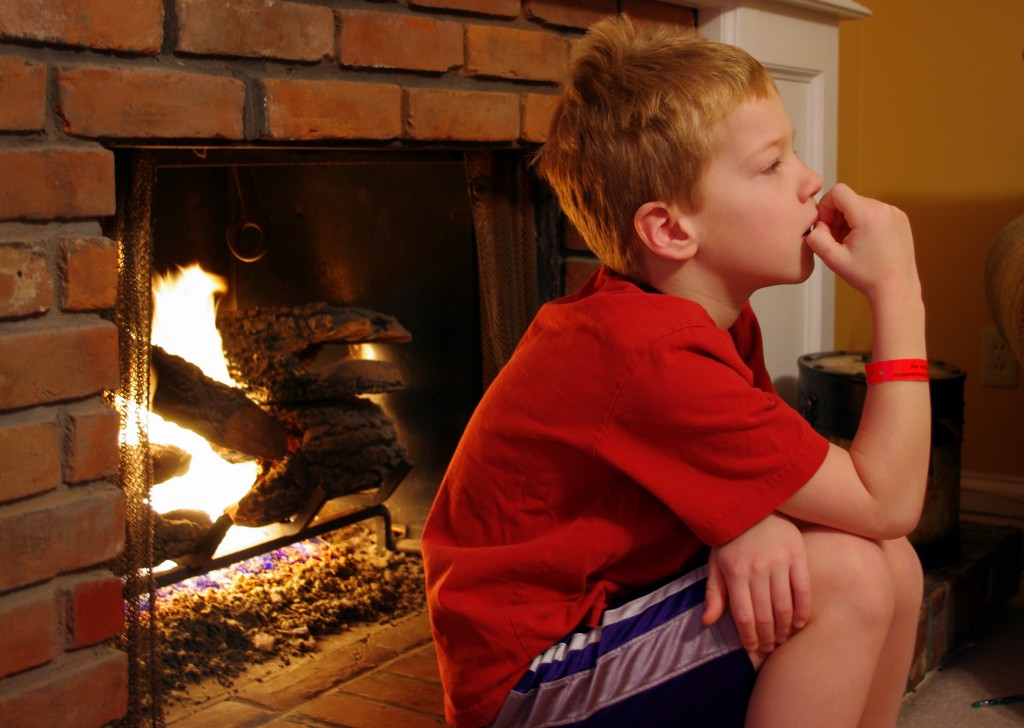 In front of the fire.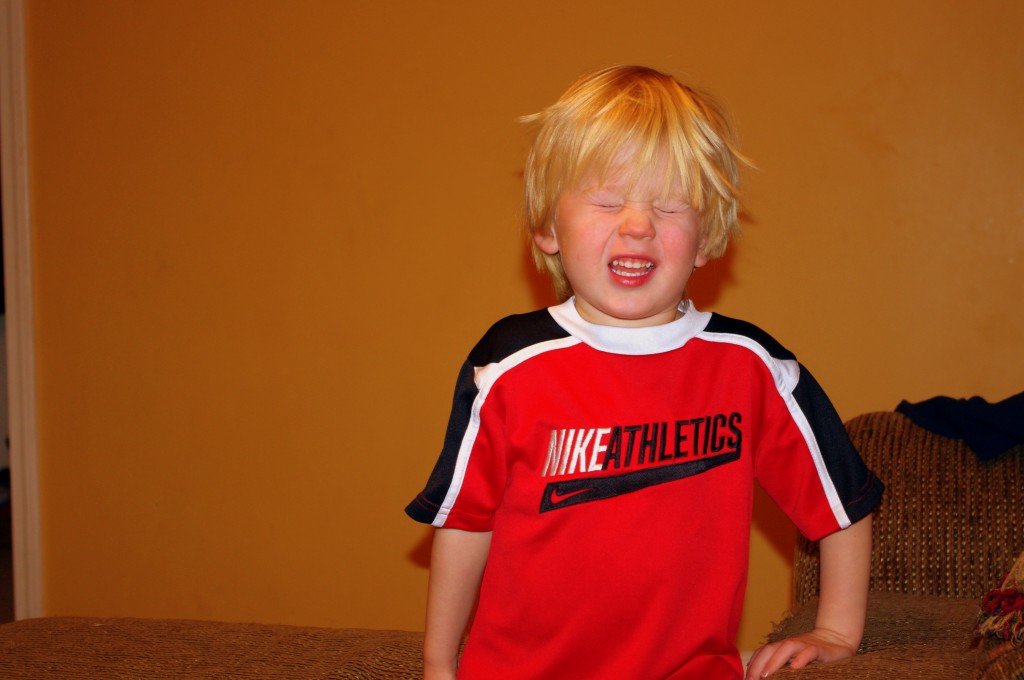 We're making funny faces every time mom pulls out the camera.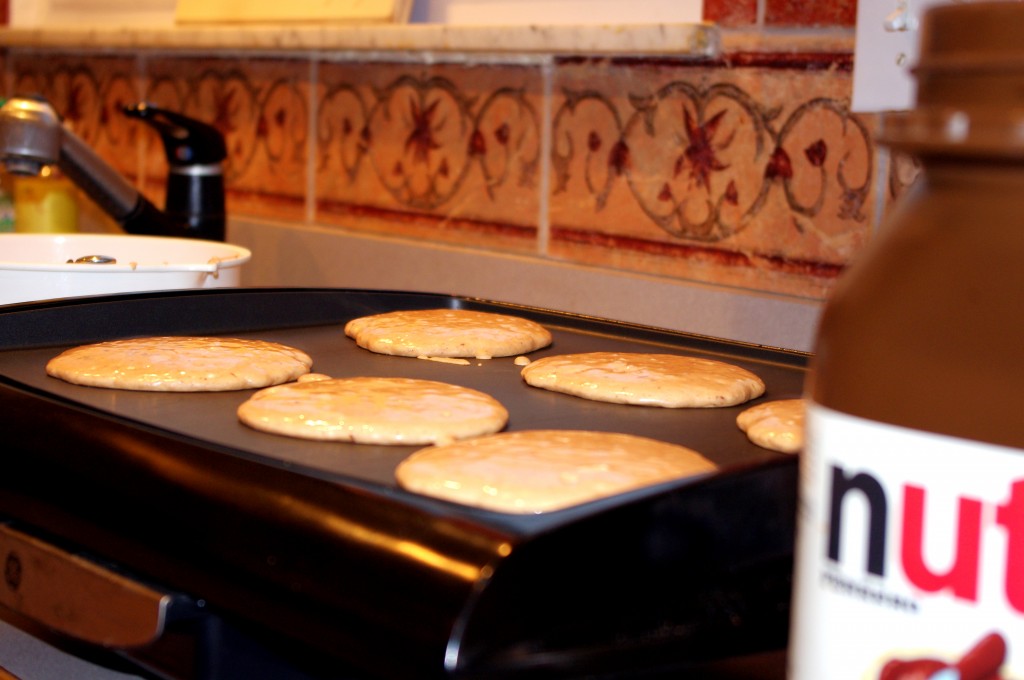 We're eating Nutella pancakes for breakfast.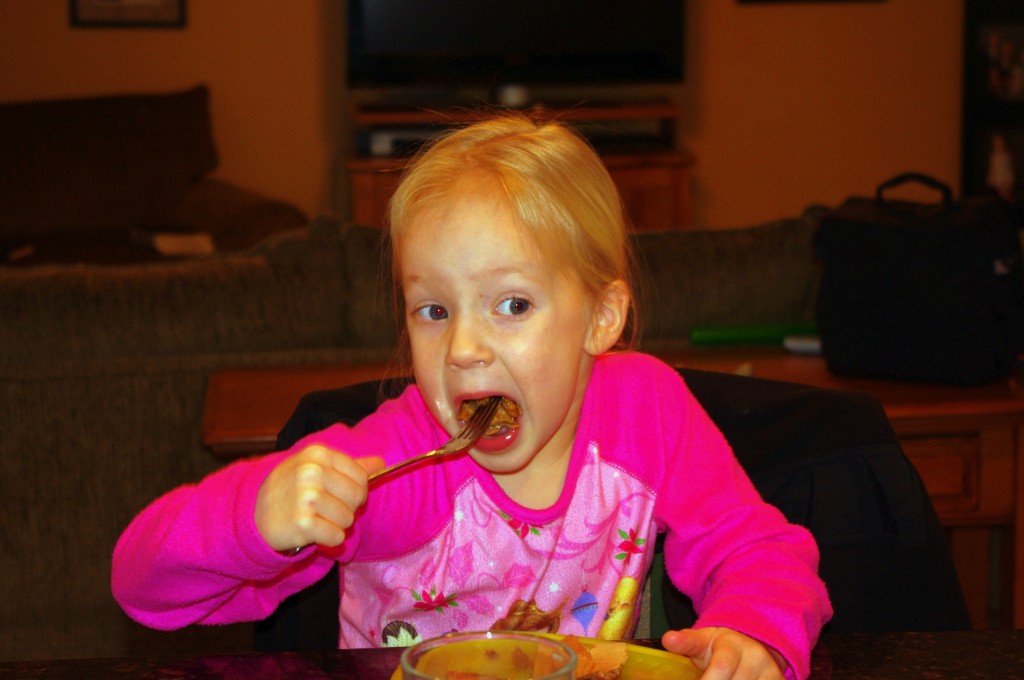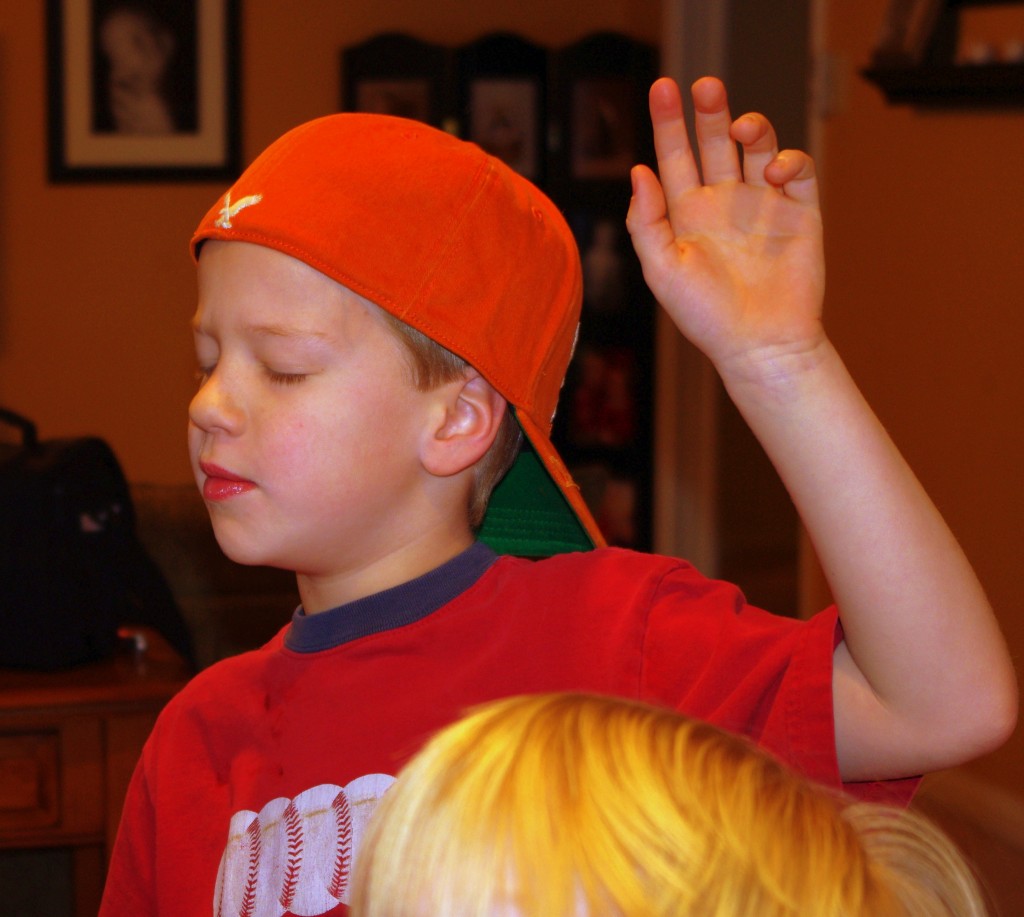 We're singing praises along to Selah's You Deliver Me.
Yessir…it's going to be a mighty snow day.  Here's to hoping that it only lasts one day, though…