Did you know that my man was a star basketball player in high school and in college?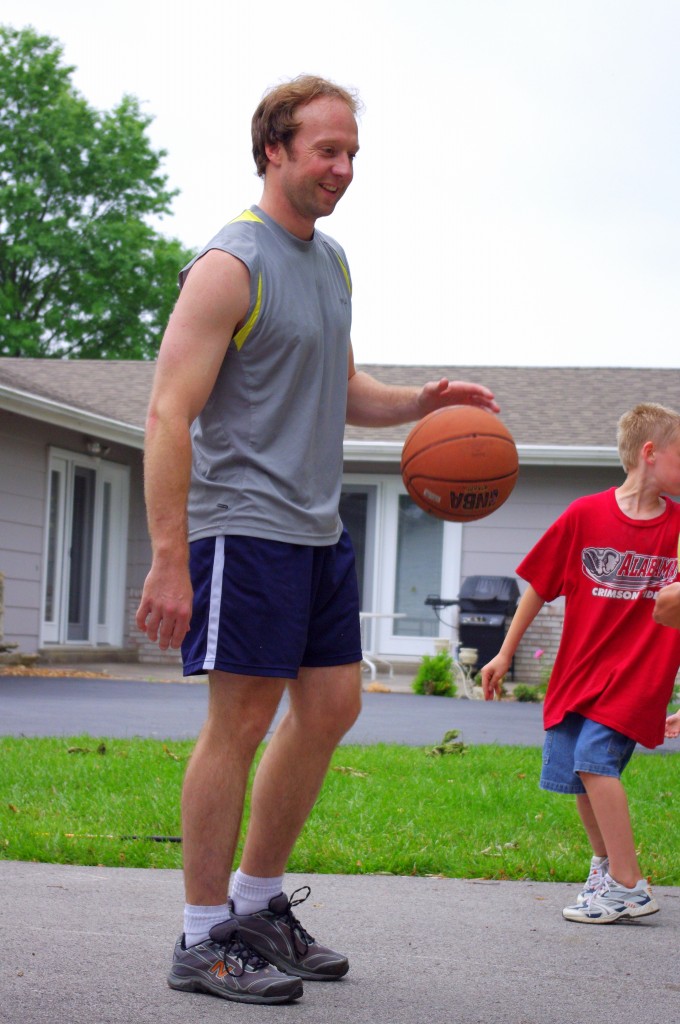 He would never tell you that because he's too humble and he wouldn't want to brag.
I don't mind bragging about him, though.
Did you know that my husband was asked to play professional basketball in Germany right before we got married?
We said no.
It is perhaps our biggest regret.
Not that we regret the way our life turned out.
The decision we made led us down a different path of blessings.
But the reason we declined that opportunity is cause for regret.
We said no because we were scared.  We were babies and marriage felt monumental enough.
Moving to Europe didn't feel safe.
That's a terrible reason to say no.  Fear is never a good reason to dismiss opportunity.
Did you know that my basketball man still has game?
He's humbled more than one teenager on the court.
He's not afraid to humble the college boys, either.

He gets a little more sore after playing than he used to, but he's still got skills.
Did you know that my basketball man can not say no to the game of basketball?
Even if he's bone tired and has had a long day working…
if Sloan asks him to play ball, he will say yes.
And you will probably find two or three neighborhood boys out there with him, too.
He always shares the ball and makes sure everyone, right down to the littlest one, gets a turn to dribble and shoot.
He also…
makes sure they know…
the old guy's still got it.
Happy Memorial Day!