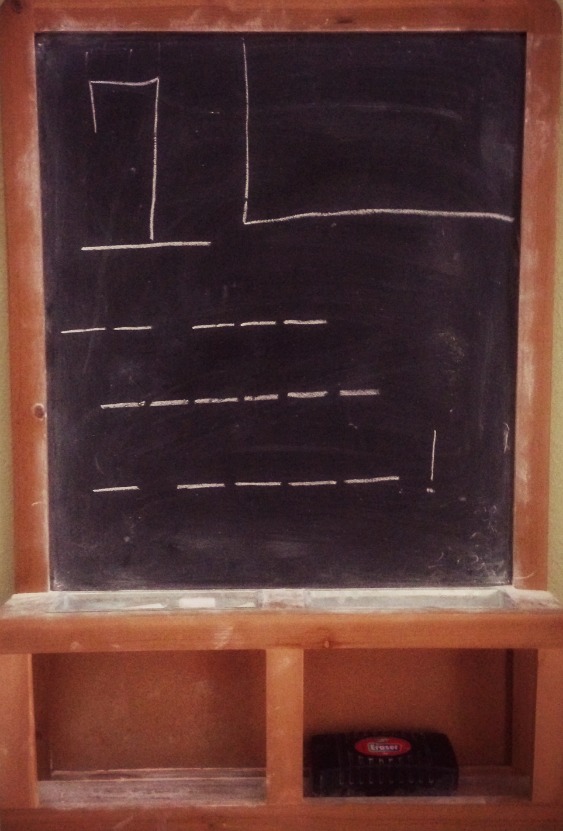 We went back and forth on when and how to tell the kids that we were having another baby. Part of me wanted to wait until we had heard, or seen, a heartbeat for peace of mind and the knowledge that everything was okay.
But times have changed since I last had a baby. Doctors no longer see you early on in your pregnancy (unless you are high risk, which I am not), and they don't do early ultrasounds, and a heartbeat can't be detected this early. So we were looking at having to wait until 12 weeks or longer to hear a heartbeat and I couldn't do that for a couple of reasons.
First, "Secrets, Secrets are no Fun!"
I really wanted my kids to have the privilege and fun of telling people that they are getting a new baby. I'm not good at keeping secrets like this one, so the thought of waiting an entire month longer before we could talk about it seemed torturous.
Second, I'm already showing. Baggy clothes only go so far. It's warm in Florida, so it's not like I can hide under multiple layers of clothing for a month. This secret was going to be obvious to everyone very shortly.
So we are taking this on faith, with lots of prayers that the Lord will sustain this child in my womb. The fear of miscarriage nags at me, only because of what that would do to my children. But I'm trusting that the Lord will preserve this child and keep him/her healthy, and if something should happen, we will walk that path as gently as possible.
So last week, when I hit the 8 week point in the pregnancy, we decided to let the cat out of the bag. Our kids love to play Hangman, so when they came home from school, we set up a little hangman game for them and told them it revealed a special surprise.
"Are we going to get ice cream?" Tia yelled.
"Are we going on a trip?" Landon yelled.
"Are we going to Italy as a family?" Sloan yelled.
Um…this surprise fit somewhere between going for ice cream and Italy, I believe…
I got cute video of the whole process, including the point when they solved the message and stared at me with wide eyes. "You're…pregnant?" Sloan asked. "I don't believe you." He changed his tune when I pointed out the bump in my belly that I could not suck in.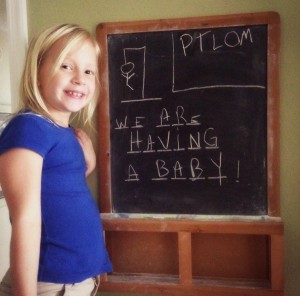 I'm working on figuring out how to use iMovie, and I hope to put together a little clip of the reveal. It was fun to watch the kids then call their grandparents in Arkansas, and play hangman with my parents here in town to reveal the message.
What fun it was to celebrate that moment with my kids. They have been precious since finding out, all of them excited in different ways. At first Landon claimed to want a boy, but I believe his sister has coerced him to change his tune. All three now say they want a girl.
If similarities in pregnancy are any indication, then this could very well be a girl, because so far this pregnancy reminds me a lot of my pregnancy with Tia. However, if genetics continue to play a part, then this will most likely be another boy.
Time will tell.
For now I am treasuring these moments of excitement with my kids, and trying not to panic at the thought of starting this whole parenting thing over again. I look forward to seeing my children develop into older siblings with a much younger sibling in the house. What sweetness is in store…