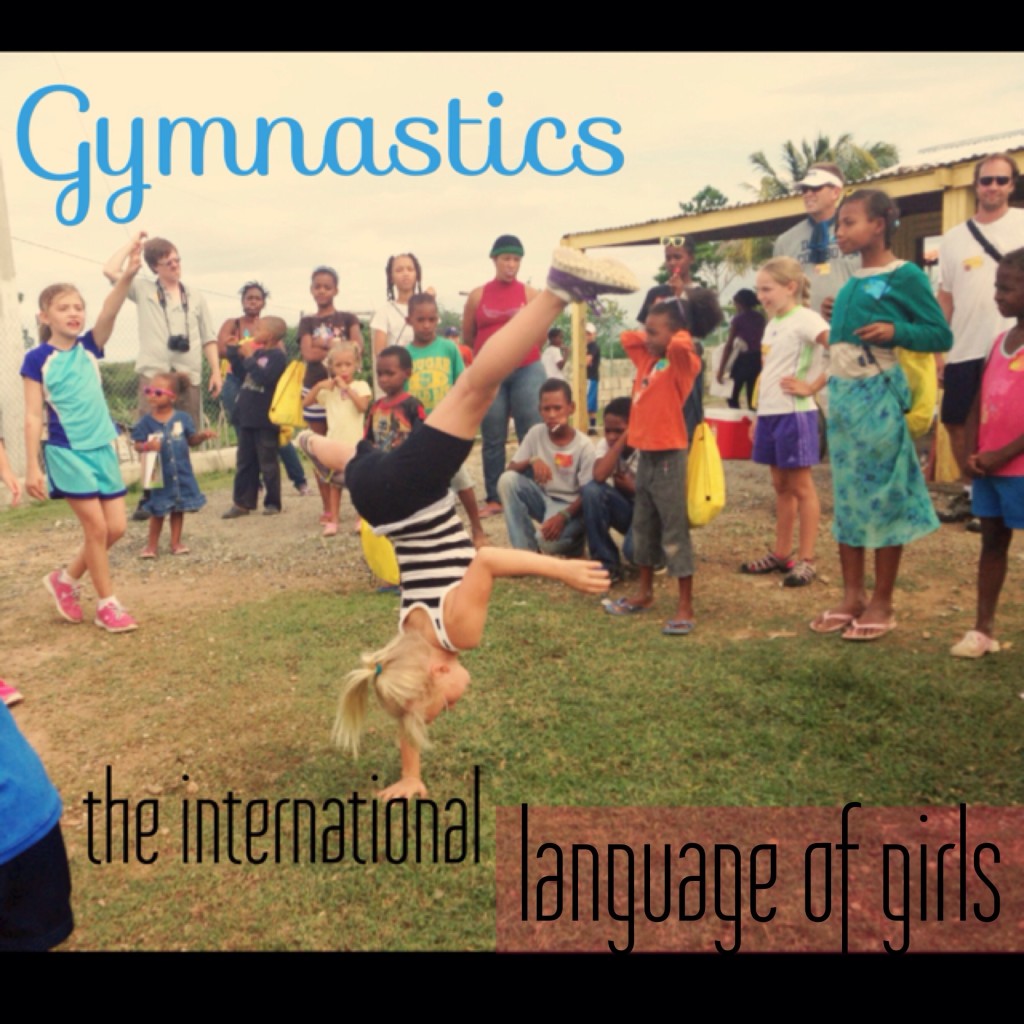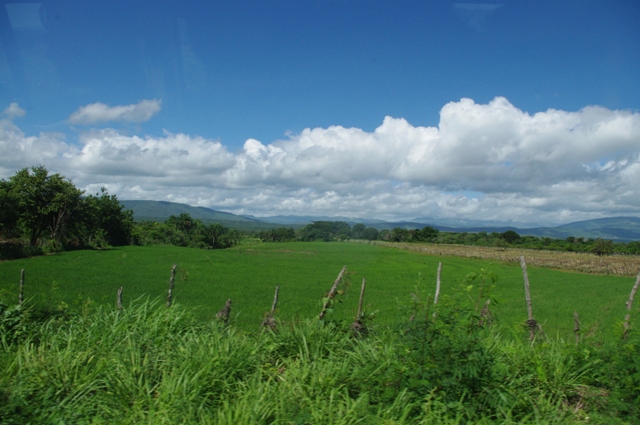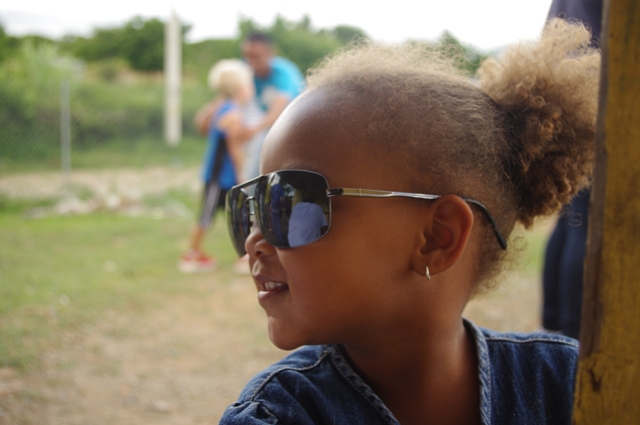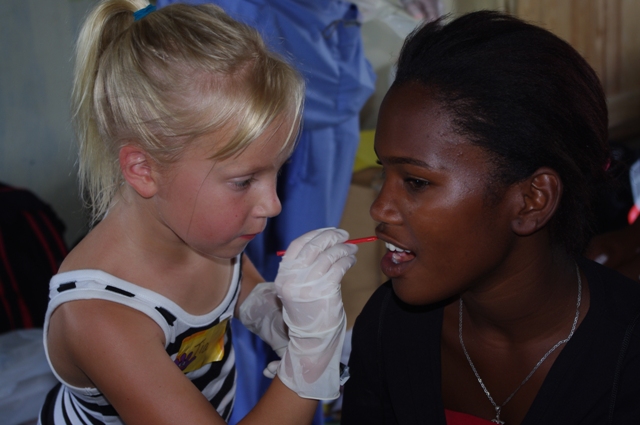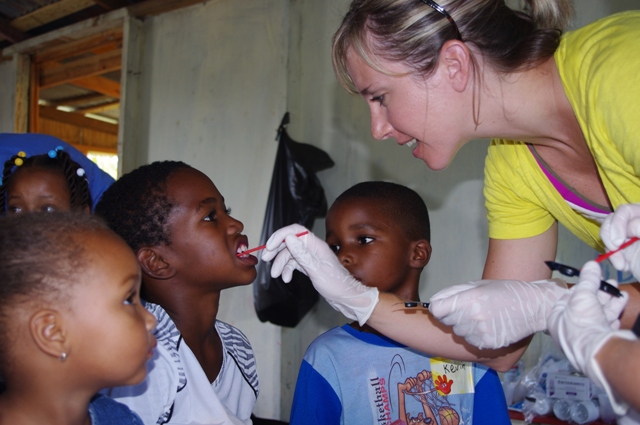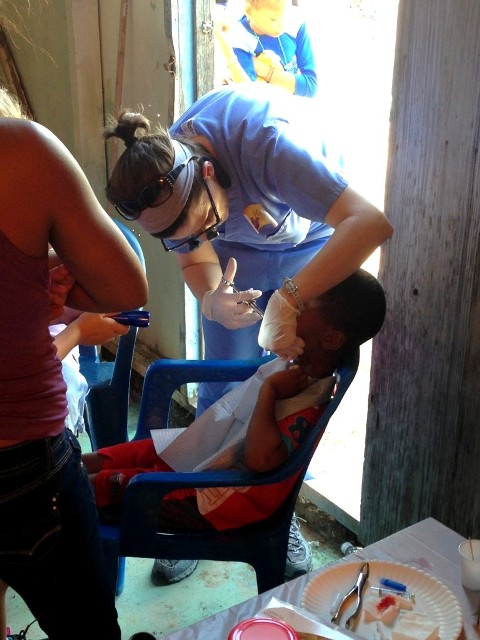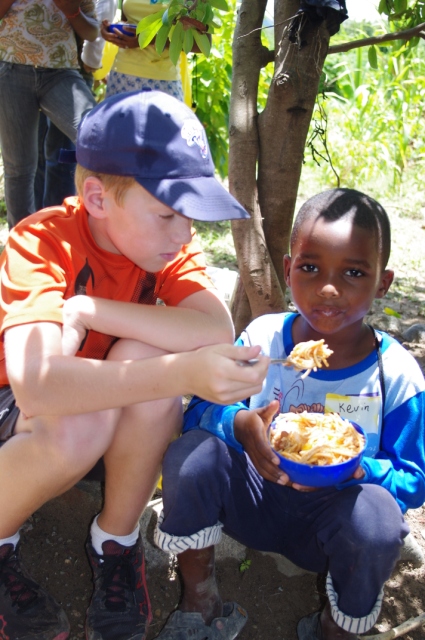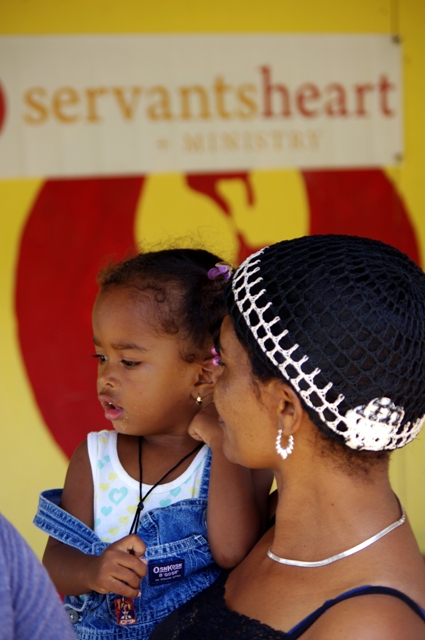 We drove through gorgeous countryside today. Looming mountains painted against vibrant blue sky, palm trees swaying in the breeze as rows and rows of banana trees buzzed by our windows. The landscape was marred only by the absolute poverty that dotted each hillside.
Tin houses stand testament to the fact that Dominican Republic, though beautiful, is very much in need.
We did what little we could today to help meet the most basic of needs. We fed children a hot meal. We sang songs and played games and taught them the very basic importance of taking care of their teeth. We showed them how to brush and floss and through an interpreter explained the reasons why we need to take care of our teeth.
Then the dentist in our midst calmly looked in each child's mouth and, with the permission of their parents, pulled teeth that were so rotten they caused intense pain.
There is nothing magical about what we're doing, nor is it really all that inspirational. We're just meeting a need – an easy need. Food, hygiene, love, laughter and at the end we told them why.
We love them only because Jesus first loved us and He loves them because He's God.
If you know of anyone who needs to see love today, don't hesitate to act. Don't wait or think about it or even "pray" about it. Just do it. Look for the needs, the ones near and the ones far, and do something. I'm saying this to you, but I'm also saying it to myself.
And when you do it, take your kids. They'll surprise the heck out of you.
Blessings.
To read more about the people at Servant's Heart Ministry who are leading this trip, and who are meeting the basic needs of hundreds of children in Dominican Republic, click here.