"All our dreams can come true, if we have the courage to pursue them." Walt Disney
We are home from a magical, fantastical, exhaustical weekend. My pile of laundry rivals Mt. Everest and my head is full of ideas and thoughts as I try to process all I saw and heard. It was truly, truly an honor to be invited to this year's celebration. It wasn't anything like what I expected.
I don't really know what I was expecting, honestly. But this exceeded whatever it was I thought I was going to experience. I learned a lot about business, entrepreneurship, blogging and Disney. From beginning to end, I thoroughly enjoyed the experience.
As a disclaimer, I will tell you that I was invited to attend the Disney Social Media Moms Celebration. As an invitee I received a discounted rate on my hotel room, some lovely swag (that's a fun word to say, isn't it? Especially when it's prefaced with the words, "Here's Your…"), amazing once in a lifetime experiences and 7 Day Park Hopper Passes for myself and all those who were registered to attend with me. 
There – now that I made the FTC happy, I will show you pictures. And while you browse, I will begin to tackle my laundry. It's too bad Disney couldn't have hooked me up with a couple of magic fairies to take care of these menial tasks for me…Where's Tinkerbell when you need her?!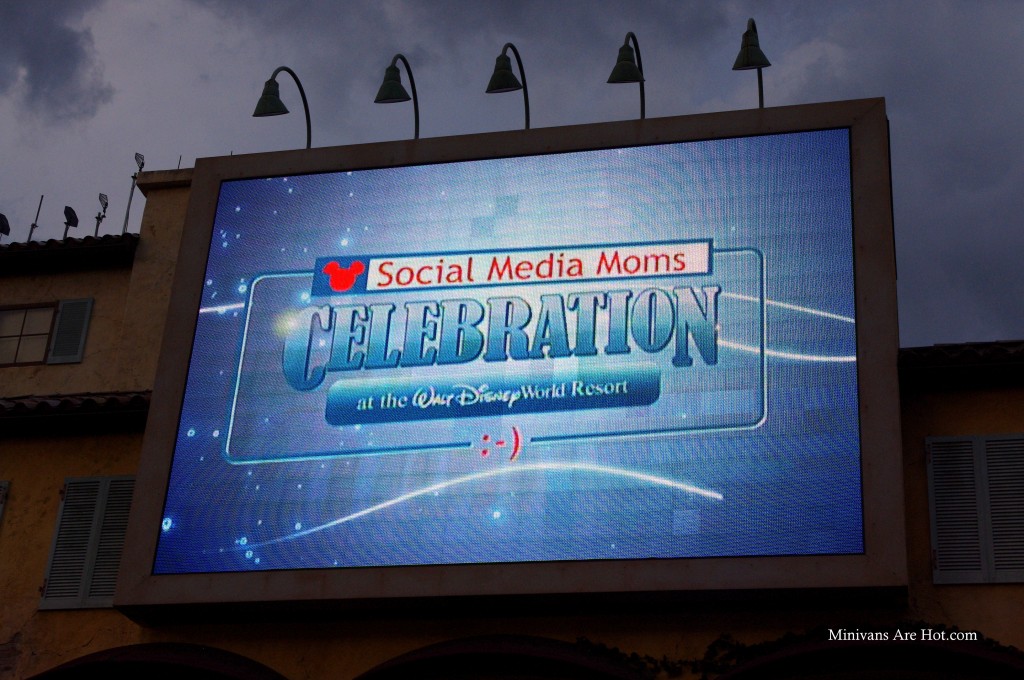 A little Disney Magic fell in my favor when we were assigned a hotel room with a view of the castle. We sat on our balcony at night and enjoyed the fireworks without the crowds.
Honestly, I never thought I would be one to enjoy Disney World so much. The crowds, the heat, the insane overstimulation…
But if you do it right, Disey really can be a magical place to build memories. And let's face it, unless you're a robot (or perhaps a male), you're bound to get a little nostalgic and goose-bumpy when you look up at the Castle and hear Jimmeny Cricket urging you to wish upon a star.
That doesn't move you? How about the song Baby Mine as images of Dumbo being rocked by his Mama float by?
No? What about Cinderella singing A Dream is a Wish Your Heart Makes as she gazes out the window at the castle?
Surely one of those things brings just a small sigh of sweet nostalgia to your heart.
Walt Disney may have been one of the greatest visionaries and imaginators (let's say that's a word for now, okay?) of all time. He believed in dreams and magic and his legacy still lives on in the form of both of those. Let us never stop dreaming.
Happy Monday, everyone. I hope your day is magical, blessed and filled with imagination and dreams. 
(I also hope it includes less laundry than my day.)